Natural and man-made disasters can strike at any time. It's important to have a planned response at home or on the road. Summer is the perfect time to brush up on home safety plans, check for dangers around the house, and learn about potential hazards. Stay safe at home and in the car with free and low-cost local resources.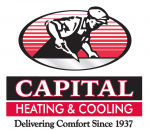 Thurston County Emergency Management offers several free resources for citizens who want to prepare for emergencies. The Thurston Community Alert warns subscribers of potential hazards in the area.
The agency also has public education programs with presentations on preparedness for neighborhoods, organizations, and other groups. Emphasizing "Make a Plan, Have a Kit, Get Involved," these presentations are open to households for free with a minimum of eight people present.
There is also "Firewise, How to Prepare Your Home," a program about home ignition zones. Learn how to create a defensible space and reducing the fuels around homes to significantly reduce the chance of embers igniting anything within that ignition zone.
Thurston County Emergency Management is hosting a two-day Home Ignition Zone training on October 2 and 3. They encourage homeowner groups, builders, planners, and even citizens to come and share the information with their neighbors. For more information contact Sonya Kroese at sonya.kroese@co.thurston.wa.us.
For fire safety inside the home, many fire departments will help with testing and installation for smoke detectors. Lacey Fire District is available to check smoke detectors for proper operation, identify appropriate mounting locations, assist with installation, and replace batteries when needed, at no charge.
For citizens who can service their smoke detectors themselves, remember to test smoke detectors at least once a month and clean them once per year with a vacuum. Also, smoke detectors need replacing at least once every 10 years, including hard-wired smoke detectors. Place a smoke detector in every bedroom, in the living room, and hallways. Keep fire extinguishers in fire-prone areas such as the kitchen, the garage, and car.
In the car is another place for safety awareness. For younger kids, proper car seat installation and use are very important. Car seat checks are available at the Lacey Fire Department District Headquarters on the third Tuesday of each month from 11:00 a.m. to 1:00 p.m. Thurston County Sheriff's Office has inspection times the second Saturday of the month from 10:00 a.m. to 4:00 p.m. Tumwater Fire Department's inspection times are the first Tuesday of the month from 1:30 to 3:30 p.m.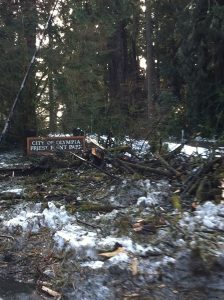 While riding a bike or skating is another chance to improve safety and prevent serious injury. Lacey Fire District offers bicycle helmets and custom fittings.
For medical emergencies at home, having the proper training is important. Medic One sponsors free two-hour adult CPR and AED training classes for the public. Pre-enroll by calling 360-704-2790. Also, be sure to have a fully stocked first aid kit on hand in homes and cars at all times.
For people who take medications, proper disposal of unused medicines is critical in ensuring they don't end up misused or in the hands of kids. There are locations all around Thurston County for safely disposing of old or excess medications.
Winter is often a time when natural disasters hit hard. Don't wait until the storm is looming before getting ready to rough weather. Prepare in summer months by ensuring all gutters are free of debris, cleaning out furnaces and heaters, replacing air filters, and have chimneys cleaned out.
With all the rivers in the area, flooding is always a concern in the winter months. Prepare for possible flooding by knowing the risk in your area, and where to find sandbags if needed. Be sure to keep an eye on river levels in flood-prone areas.
Be sure to have a grab and go disaster kit at home and for extra safety, in all vehicles. In a large backpack, include essential items including a whistle, solar blanket, rain poncho, small flashlight and batteries, protein or granola bars, peanut butter or cheese crackers, and enough water for one gallon per person each day. All of these items are found affordably at dollar stores. Also, include emergency phone numbers including an out-of-state contact, emergency seven-day medication supply, and a copy of your family's emergency plan.
For more local information on a safer home and more, save the date for an Emergency Preparedness Expo on September 28, from 10:00 a.m. to 2:00 p.m.
There are risks living in this region that require planning for. Wildfires, earthquakes, floods, and storms are all likely. With a little work and some thinking ahead, make life at home and on the road safer. A disaster could make it difficult for emergency response. How prepared are you to help yourself and your family?