From new teammates to near national champions. That's pretty much the path Olympia Area Rowing members Cate Burtner and Emily Jaudon took during their first year together.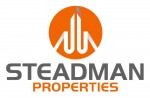 Despite being a relatively new pairing, it's turned out to be a remarkably successful one as Burtner and Jaudon made history at the 2019 USRowing Youth National Championships by finishing second overall in the womens doubles, marking the highest national placing ever for an OAR team.
"We thought we were going to do well. We thought maybe we would be able to make it to the podium," said Burtner, who will be a junior at Olympia High School this fall, "but to get second was pretty amazing."
Held June 6-9 at Nathan Benderson Park in Sarasota, Florida, the championships serve as the top youth rowing event in the United States with approximately 1,500 athletes from 150 teams competing in more than 350 crews.
"For some (of our rowers) this was their first time on the big stage, and they handled themselves really well," said OAR head coach Richard Hull. "The key on the water is just go row like you practice. Don't think about where you are at. If you try to do something extra special or change something it really has bad results. You just go out there and execute."
Burtner and Jaudon did just that, trimming 8 seconds off their time from regionals. The duo stopped the clock in 7 minutes, 24 seconds in the national finals, just 5 seconds behind the winners.
"It was definitely an honor and just incredible to be able to get such amazing results especially because we have more years to grow in this program," said Jaudon, who will be an upcoming senior at Olympia High School. "It was really cool to see the progression we had as the weekend went on, learning from each race. We just kept building and growing."
The duo's strong showing at nationals came on the heels of their first-place finish at the 2019 USRowing Northwest Youth Championships where they became the first team from OAR to win the event
"They put in an incredible amount of work. They have just work incredibly hard every day. No matter what the weather is they still show up," Hull said. "They've just put the work in and have had real focus and real drive."
Burtner, who is in her second year with OAR, and Jaudon, a three-year member, started rowing together just this year. Jaudon had one year of doubles under her belt, while everything was brand new for Burtner.
"My first time ever sculling was actually with Emily," Burtner said. "I couldn't even row yet. It was so rough. Technically, I had no idea what I was doing, but she was super nice and super helpful. We have similar strokes so that really helped us. It's kind of cool to see where we started from to where we are now."
Their success came despite being one of the younger teams in the race, and with potentially one more year together, talk immediately turned to next year's nationals even before they got out of the water.
"I just remember we kept saying, 'We got second' to each other (after the race)," Burtner said. "We were just really happy going back to the dock, and then we started talking about next year. We have another year together. Maybe we can get first next year."
"The excitement definitely increased when we started talking about next year," Jaudon said. "I am looking forward to seeing what we do in the future and what we can accomplish."
Burtner and Jaudon, however, weren't the only OAR team members to make some noise at this year's nationals.
Olympia's mens quad team, consisting of Steven Collet, Sam Fleckenstein, Sean Swett, and Winston Wilhere, overcame more than its fair share of obstacles to place 11th overall.
"I think for the quad they really came together prior to the two weeks training after regionals," said Kiirsten Flynn, OAR's lead boys coach. "For them it was really learning how to work together and team bonding. They had to work through some trials and some difficulties with the equipment (at nationals). They still hung together and really worked their best."
The team qualified for nationals after taking home first place at the Northwest Youth Championships.
Rounding out the list of OAR members at nationals was the mens doubles team of Evan Gonick and Evan Thornton, who placed 18th in their first appearance on the national stage.
"For the doubles, it was all about confidence," Flynn said. "They trusted in themselves, but they also learned how to execute a racing plan. They just did it amazingly and exceeded expectations, and that's a testament to how much they wanted it."
Gonick and Thornton, who will be a senior and junior, respectively, at Olympia, finished fifth at the Northwest Youth Championships, a mere 1.3 seconds behind the third-place team. The team qualified for nationals through petition.
"What's really gratifying to see is how the kids embrace the challenge (of competing at nationals)," Hull said. "They have seen the program be successful in the past and they have just built on that, and we keep getting faster and faster."
OAR Offering Youth Novice Camps in July and August
Olympia Area Rowing is currently accepting registration for its Youth Novice Summer Camps. Camps run from early July through early August and include High School Novice Camps – for rowers and coxswains entering or already in high school – and Middle School Novice Sculling Camps – for rising 7th and 8th graders.
For more information visit Olympia Area Rowing online or contact OAR Junior Program Coordinator, Gretchen Van Dusen, at oargirlsteam@gmail.com.