Michaela Renick is headed to Spain.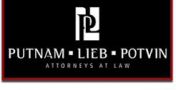 It will be a whirlwind start to the summer for the 14-year-old. A month or so after finishing up eighth grade at Aspire Middle School, she will be competing as a member of Team USA at the 2019 World Roller Games in Barcelona.
Michaela will be the youngest member of Team USA's youth inline speed skating team. The World Roller Games will be held July 4-14. With more than 4,000 athletes from 115 countries, it represents the largest event of its kind.
"It feels amazing. I have never competed on the international level before, so this is going be a great experience, and I can't wait to support my fellow Team USA skaters when we get there," said Michaela, who is coached by her mother, Megan. "I look forward to the new challenge and I hope to be a world champion someday."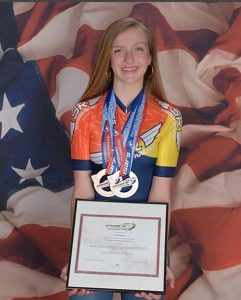 Michaela qualified for the world championships at the Team USA Trials in Colorado Springs in May.
"It was really nerve racking," Michaela said about the Team USA Trials. "I went into the trials thinking I am here for the experience. There were so many other girls that were so much older than me and had many more years of experience. Some of them have even been on Team USA before. I didn't really fully think this was going to be my year, but I wanted to give it my best shot to see where I was compared to them. Then by about day two, I was in the mix for points to actually make the team, so that kind of changed my outlook on everything."
Despite being one of the youngest skaters at the trials, Junior World Championship competitors must be 15 years old by December 31 in the year in which the championships are held. Michaela, whose birthday is on December 28, set a record in the Junior World Class Ladies 200-meter pursuit and finished second and third in the 15K and 10K eliminations, respectively.
The Team USA Trials took place over seven days at the United States Olympic Training Center and Pikes Peak International Raceway.
"There were ups and downs, some races didn't go as I wanted them to, but overall it was a great experience," Michaela said, "and when I found out I made one of the six available spots, I was astonished. So many great racers didn't make it and I did."
Opening ceremonies of the World Roller Games will take place on July 3 with junior speed skating events being held July 7-9 and July 11-13.
A total of 11 events will be contested at the World Roller Games. In addition to speed skating, world champions will also be crowned in alpine, artistic, roller freestyle, downhill, inline freestyle, inline hockey, rink hockey, roller derby and skateboarding.
"Micki is driven. She wants to be better, and she is always seeking that perfect practice to make her competitions better," Megan said. "She doesn't give up even though due to her birthday she has been the underdog for her entire speed skating competitive career. It has just made her fight more, work harder and become stronger to keep competitive with the older girls. She is a fighter and has the heart of a champion."
Already a 10-year veteran of the sport, Michaela will be one of six members of Team USA's Junior World Class Ladies. She is joined on the squad by fellow Washingtonians Corinne Stoddard of Tacoma and Puyallup's Alexsis Sebastian, who teamed up with Michaela to captured gold in the Sophomore 2 Lady Relay at the Orlando Classic Inline Speed Skating Invitational in April.
"I have loved watching her grow up in the sport," Megan said. "I have enjoyed watching her become the young athlete she is today, and how the sport has helped mold her into who she is. She has taken the good with the bad and come up strong and independent and is a loving and caring person who has passion for what she enjoys. And the fact that my husband and I have had the chance to compete with her along the years and watch her follow her dreams is the best ever."