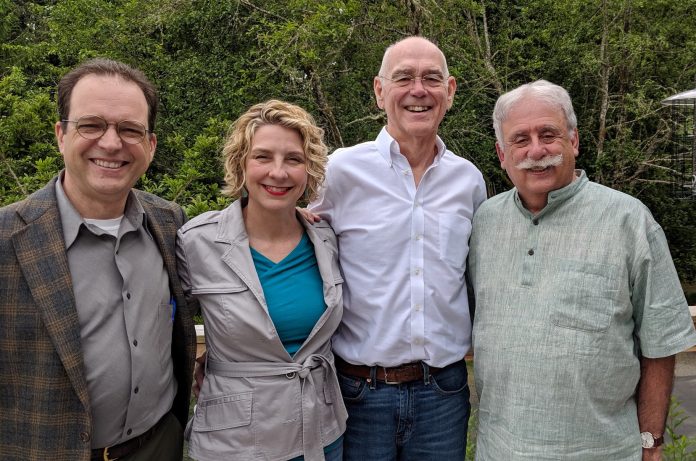 Bill Funk says, "We do the best we can with what we got." This phrase encapsulates Bill Funk's philosophy of life. It's a 'Bill-ism' adds his daughter Ronelle Funk, who has heard his expression many times over the years. The 'what we got' part has deepened in meaning for the Funk family where life has delivered a few large lemons. With dignity and grace, Bill is exemplifying how it is possible to make lemonade, and pass on the good to others.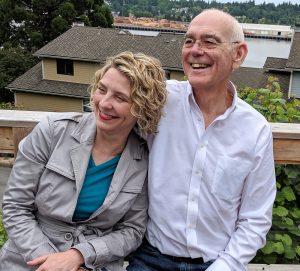 The story involves Bill, his late wife Marilyn Zuckerman, Ronelle and Friendly Water for the World along with two unexpected cancer diagnoses. Over three decades ago, Bill and Marilyn met through their Allstate insurance careers. Their love blossomed; they got married and integrated their families. Less than two years ago, the active, healthy pair retired to enjoy the next phase of life. Suddenly last August Marilyn died from glioblastoma, an aggressive brain cancer. That was one of the lemons. In April, to commemorate Marilyn's love of learning and the family's long time connection with South Puget Sound Community College, Bill worked with the SPSCC Foundation creating an endowment that will provide an annual educational scholarship to a student. That was a little lemonade.
Last Thanksgiving Bill noticed subtle changes in his taste buds and he started having stomach issues. Eventually, tests discovered stage-four pancreatic cancer. Life takes unexpected and dramatic turns. More lemons.
Community engagement has been a hallmark for the Funk family, and current circumstances have called Bill to important action. "We love to support local businesses," said Ronelle, a life-long volunteer. "And I'm global focused," explaining that she and her dad both want to save the world. An event at the Olympia Film Society introduced her to Friendly Water for the World, which struck a cord with her desire for global outreach done by an organization that makes its home in Olympia.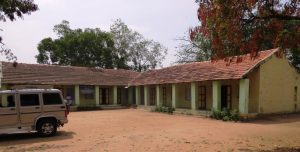 Recently Bill and Ronelle met with Curt Andino, executive director and David Albert, the board chair of Friendly Water. Together they looked over various projects to see which one resonated with the Funks' vision for making a difference. Ultimately, the decision was made to refurbish and revitalize a center in Gandhigram, India, that will serve as a training center where people can learn to make and use bio-sand water filters.
The center, which was built in 1951, has extensive deferred maintenance awaiting attention. The funds will put on a new roof, update the electrical, add flooring and install plumbing. Exterior walls will be repaired and new door and window frames installed. Gutters will direct water into catchments. The refurbished dormitory will be able to accommodate 50 people at a time who come to learn about making the water filters. Plans are in place to provide water trainings six times a year for groups of people, some who will come from 15 hours away. The space will have meeting rooms that can also be used by other community and regional retreats and events. "It's one local family making a global impact," said Curt adding that the restoration of this building is "bigger than Friendly Water," as it will serve the wider community and region. Additionally the center's 19 acres will eventually be used to create a permaculture center.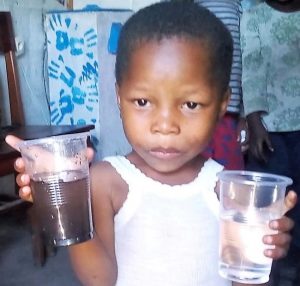 Lives in India have been drastically affected by draught and limited water supply. Because water is retrieved from puddles or wherever, the quality is poor. It is so dirty that 20 percent of those 21-years-old and younger have parasitic stress, which can contribute to sub-par brain and body health and violent behavior.
"I want children to have the best start as possible," emphasizes Ronelle and clean drinking water is critical from the day a child is born.
Bill is reflective on his life and is acting on his belief that "If there is anything you want to do, now is a good time." He knows that it is easy to get caught up in the day-to-day business at hand. For now Bill is soaking up time with his family. The contribution to Friendly Water's project in Gandhigram will make a difference for generations now and those to come. "Marilyn would have loved it," the Funks agree. Ronelle hopes to attend the building dedication in early 2020.
How are you making lemonade?
On August 17-21 there will be a Friendly Water for the World Annual BioSand Filter Fabrication/Community Sanitation and Hygiene training at the beautiful Quaker Cove Camp in Anacortes.  Join the global family of compassion with hands-on and classroom training. Enjoy delicious food with great people. Anyone over 5-years-old is welcome. The cost is $449 (includes food, lodging and training fee). Partial scholarships are available. For more information and to reserve a place, contact david@friendlywater.net or call 360-918-3642.
Sponsored