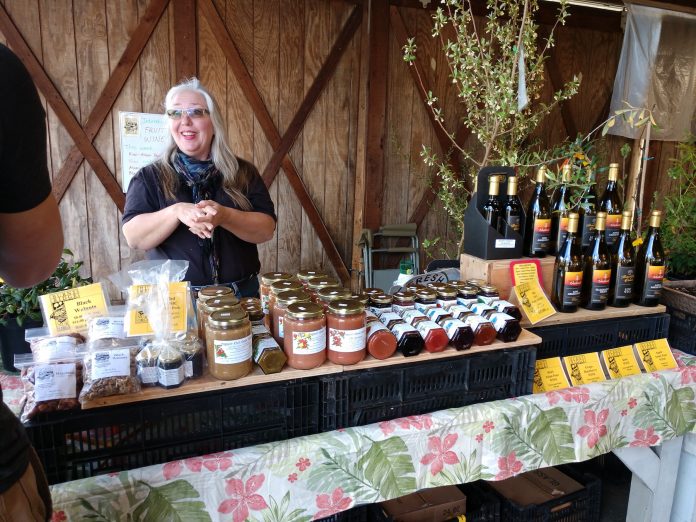 Double down on your delight with splendid fresh fruit wines from two local wineries, Wynoochee River and Burnt Ridge. Wynoochee River Winery is at one end of the Olympia Farmers Market with its own special, adults-only space where it is possible to sample the wines made in nearby Montesano. Owner Denise Schupback is there to pour a taste of the vibrant flavors. The lemon is zested by hand and then squeezed making a startlingly bright taste. Much of the fruit is grown right on their farm. As the season progresses look for a favorite wine made with honey crisp and Chehalis apples.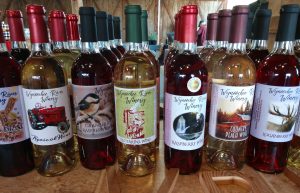 Wynoochee River's award winning wines that are typically available throughout the year include cranberry (made from Grayland berries), loganberry, marionberry, nectarine, peach, pineapple, raspberry, strawberry and boysenberry. Seasonal varieties are flavors such as strawberry rhubarb, blarney kiwi, mango, cherry, summer apple, apricot, pear, lemon, plum, pluot and gold raspberry.
You may already be familiar with Burnt Ridge Nursery & Orchards from Onalaska where shoppers have already been enjoying the farm's plant starts, applesauce, jam and nuts. Now you can purchase their fruit wines in a cornucopia of flavors.
Burnt Ridge farmhand Laura Sweany also works at the Market. She loves the freshness of the wine and says it is like fruit in a bottle. The wines range in alcohol content from 11-13 percent. It is an adult beverage. However, you can also get creative in the kitchen. Laura suggests using some kiwi apple wine to lightly sauté your spring greens then add a piece of salmon and braise. Yum!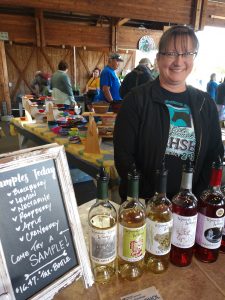 It's pleasant to drink any of these wines lightly chilled while you are enjoying time outside. The Wynoochee River Winery tasting room at the farm is open Thursday-Sunday from 1:00 p.m.– 7:00p.m. Owner Jeff Skinner can help you there. Burnt Ridge has farm hours Monday through Friday from 7:00 a.m. – 4:30p.m.
The Olympia Farmers Market is open Thursday through Sundays from 10:00 a.m. to 3:00 p.m.
The Olympia Farmers Market
700 Capitol Way N., Olympia
360.352.9096
Sponsored