Washington's coastline is a remarkable sight and Grays Harbor boasts miles of beautiful beaches and scenic highways passing through quaint towns and towering evergreens to get there. Whether visitors are planning a day trip or an extended stay, there are limitless ways to experience all that the northern beaches, including Ocean Shores, Copalis Beach, Seabrook, Pacific Beach and Moclips, have to offer.
Visit Grays Harbor's Northern Beaches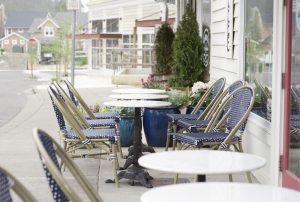 For those yearning to get their toes in the sand, a jaunt to the north beach makes for the perfect stop. Try out one of several beach accesses to go beachcombing, kite flying, swimming, surfing, clam digging, picnicking and more. Roosevelt Beach located about three miles from the town of Seabrook features awe-inspiring cliff side views, greenery and plenty of beach and trails to walk. Pacific Beach State Park is a 17-acre waterfront camping park in Pacific Beach with tent sites and RV hookups available and is also available for day use and with the ease of access to the ocean, it's the perfect place to camp or stop in for a picnic with a Discover Pass. Copalis Beach is a popular beach where visitors are welcome to walk the seemingly endless and beautiful lengths of the shoreline and take in the fresh ocean breeze. Mocrocks Beach is a great place with several access points in the north beach where people can cruise around in their vehicle down the shore until they find the perfect spot to enjoy their own little corner of the beach.
Where to Stay in Grays Harbor's North Beaches
Once travelers have arrived on the coast, it may be hard to leave the soothing sounds of the ocean and gorgeous scenery. There are plenty of cozy accommodations available for adventurers wanting to stay at a Grays Harbor beach. Seabrook's cottage rentals come in various sizes that are fully furnished and offer everything from oceanfront views to pet-friendly beach cottages. In Pacific Beach, there's the Clipper Inn, the Sand Dollar Inn and Condos and plenty more fantastic options to browse. Down in Moclips, in addition to other places to stay, the beautiful Ocean Crest Resort with its stunning views and accommodations make it an unforgettable stop on a coastal vacation. The Iron Springs Resort in Copalis Beach has been in operation since the 1940s and has homey cabins available, along with hiking trails and plenty of shoreline to venture around and see.
Things to Do in Grays Harbor's North Beaches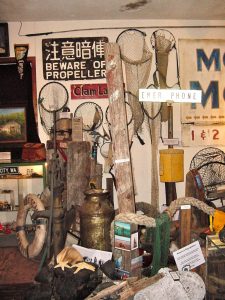 Family bonding time has never been easier with plenty of things to do in Grays Harbor, including places to meander, shop, and explore the beautiful natural surroundings. From camping to museums, there's something fun to do for everyone. Seabrook is brimming with stunning neighborhoods, welcoming visitors. Things to do in Seabrook including biking, either in town or on the trails, surfing, hiking, fishing, skim boarding and much more. Things to do in Pacific Beach and Moclips, include the Museum of the North Beach and other historical landmarks,  and unique shops like Sue's Treasure Trove and the brand new Joie Des Livres: The Joy of Books that make a trip all the more memorable. Venture out for a refreshing drink or snack from a local coffee shop, like Red Velvet Bakery By The Sea for signature confections or Surf House Espresso that makes quirky drinks like the Shark Attack spritzer to go along with their beach theme and bakery treats. For an educational and fun experience, head on over to Copalis Beach for a seasonal Ghost Forest river tour by Buck's Bikes that is full of relaxing scenery and stories about the area. Another perk to staying at north beach is that the Olympic National Park is a mere 30 miles away with hiking trails, the beautiful Lake Quinault, and so much more to enjoy.
Where to Eat in Grays Harbor's North Beaches
The outstanding restaurants on the north beach are reason enough for a day trip to Grays Harbor with everything from seafood dishes to stops for a quick bite or a refreshing pick-me-up. For those wanting to satisfy their fresh seafood cravings, try out the Grays Harbor seafood restaurants like the chic Mill 109 Restaurant & Pub or pop in and try out the ocean view restaurant at the Ocean Crest Resort. For comfort foods, make sure to hit up the cozy Paddie's Perch Restaurant, the historic Green Lantern Pub or buzz on up to the naval resort and check out the Pac Beach Market & Cafe for tasty, casual dining. For places to get pizza in Grays Harbor's north beach area, Frontager's Pizza Co. tops the lists of eateries to check out with their adventurous menu, craft beers on tap, and even crafted sodas. The Sweet Life ice cream shop and candy store welcomes visitors who adore specialty candies or an assortment of smooth and delicious ice creams.
Grays Harbor's northern beaches offer a one-of-a-kind experience with the small-town feel, vast spaces to explore, and endless hospitality and accommodations by those who know and love the coast, too. Plan a day trip or a multi-night getaway and see for yourself all that Grays Harbor's coast has to see and do.
Sponsored