Hummingbird Studio is an inclusive community art space in the heart of downtown Olympia, located next to Gallery Boom. Founded on the belief that art should be accessible to individuals of all abilities, Hummingbird Studio offers open art studio sessions to the local community on a donation basis.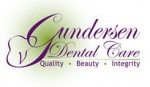 Walking into Hummingbird Studio, I noticed the number of vibrant, brightly colored paintings and drawings that covered the walls. Randi Miller and Amy Briggs, the program coordinators, sat down with me after one of Hummingbird Studio's open art sessions, explaining this unique community program.
Open to any member of the public, Hummingbird Studio offers three sessions each Tuesday and Wednesday, with pre-registration required. Each session begins with markers and paper laid out on the tables for the artists to use while warming up. Amy rings a bell to bring an official start to the session, and gives a brief introduction to the program, showing where supplies are and explaining rules. Each session has a theme, such as "bugs," but artists are welcome to work with any subject they feel called to. After the introduction, the session begins, and artists are welcome to use the "art supply buffet," a table covered in pastels, watercolors, paint, and more.
"Our goal is to provide an inclusive space where art is the common denominator," Randi tells me.
While instruction is available if wanted, the program focuses on giving the artist agency. Putting an emphasis on process over product, Hummingbird Studio recognizes the potential of art as a therapeutic tool, and a means for self-expression. These values create a safe, positive environment, encouraging artistic growth and experimentation. "We want people to feel supported and successful," Amy says. While showing me the space, she points out a painting on the wall, noting that it was the first painting the artist had ever made.
Hummingbird Studio is a program of Kokua Services, a non-profit organization dedicated to providing individuals with disabilities the support needed to lead full and meaningful lives. Kokua Services offers a wide variety of forms of support, from residential services to enrichment programs, such as Hummingbird Studio. The name, Kokua, came from a Hawaiian word meaning "the spirit of giving," especially selfless giving.
Randi Miller, the community programs coordinator of Kokua Services, has been with Kokua Services for almost 10 years now. Along with working with Hummingbird Studio, Randi also created Literacy and Education for Adults with Disabilities (LEAD), another program under Kokua Services. LEAD has been partnering college students with individuals with disabilities for tutoring sessions for the past nine years, creating valuable relationships between tutors and learners while facilitating acquisition of skills. Many tutor-learner partnerships are based on skills such as literacy, but can span to include activities from photography to volunteering. Currently, LEAD is partnered with The Evergreen State College and Saint Martin's University, allowing students to earn credit through tutoring.
"I like working with people, and I like empowering people to use their voices," Randi explains. "I feel that my job, to help bring joy to others, is a gift that is given to me."
Amy joined Kokua Services three and a half years ago, when Hummingbird Studios was first founded, as Kokua Services' communications coordinator. Now, she and Randi run Hummingbird Studios and LEAD together. Amy holds a BFA and BA in art from University of Georgia, and worked for the Georgia Museum of Art as an arts educator prior working in nonprofit.
Hummingbird Studio and LEAD are the two programs under Kokua Services that are not on a state contract, meaning that they rely on grant funding, volunteers, and donations to provide their services. Among other charitable donations, they currently receive a grant for arts organization from the City of Olympia Arts Commission, and are supported by volunteers who are dedicated to helping create inclusive spaces. At Hummingbird Studio, volunteers are also artists, participating in the session when they are not helping to set up or clean.
Formerly located in a shared space with Arbutus Folk School, Hummingbird Studio moved to its current location in January 2019. In search of more room, Amy and Randi approached the owner of Gallery Boom, who was able to offer them their current location. Upon moving, they initially were open for one session a day, and almost immediately expanded. Looking into the future, Hummingbird Studio aspires to begin offering a session specifically for families and children, starting in August. They also hope to expand to offering sessions three days a week, and to begin incorporating other forms of art than only visual, such as music.
Hummingbird Studio is open to everyone. A tax-deductible $5 donation to help cover rent and the cost of supplies is suggested per session, but no one is turned away for lack of funds. To preregister for a session at Hummingbird Studio, please email hummingbird@kokuaservices.org, or call Randi at 360-705-4665 ext. 120.