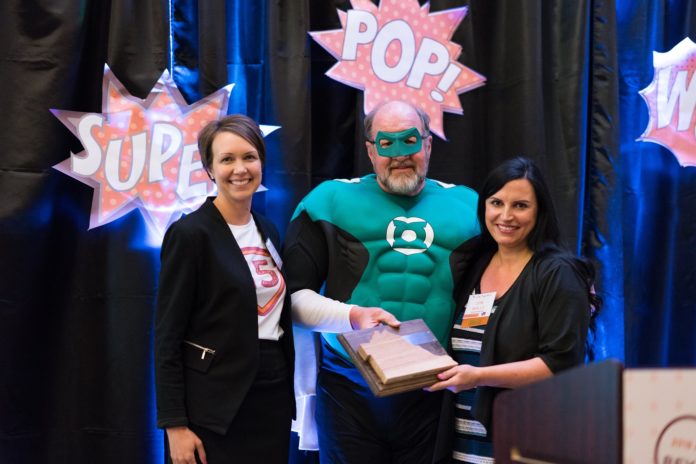 Submitted by Experience Olympia & Beyond
The Thurston County Tourism Awards recognize people who have gone above and beyond to help bring tourism to Thurston County. Experience Olympia & Beyond, the region's Visitor & Convention Bureau, will announce the winners at the Annual State of Tourism Meeting on May 2 at Stampfer Retreat Center.  The awards are presented by Port of Olympia.
Thurston County Tourism Awards:
Community Unity Award
For those who live out their belief in collaboration and regionalism, working to bring the communities of Thurston County together in the name of tourism.
Nominees:
Blaine Land, Lacey South Sound Chamber
George Sharp, Thurston Economic Development Council
South Puget Sound Community College Brewing & Distilling Program
Tourism Visionary Award
This award honors an individual whose continuous commitment and trail-blazing accomplishments have set the stage for regional tourism.
Mayor Alan Carr, Mayor of Bucoda
Todd Cutts, Olympia Downtown Alliance
Kaufman Construction and City of Tumwater, Deschutes Landing at the Warehouse District
Dave Nickerson, Tumwater Valley Golf Club
Excellence in Hospitality Award
All who work in the hospitality business provide an invaluable service to the well-being of our economy. This award honors a hospitality professional who consistently goes out of their way to make visitors feel special.
Brandon Andres, Fairfield Inn & Suites
Lucy Graves, Stottle Winery
Sandra Hall, Dillinger's Cocktails & Kitchen
Mallery McDonald, Ramada by Wyndham Olympia
Jeff Olive, Airport Golf & Batting Center
Nominees are recognized at the meeting and winners are awarded plaques made with historic Legion Way Oak trees cut in the shape of Thurston County. The oak trees were planted in 1928 as a living memorial to honor local veterans.