Bailey Haddock quickly sought out someone who may have been the same age as her at the tryouts. She was 12, or more importantly, two years younger than just about everyone else who was attempting to make the Lady Outlaws fastpitch club six years ago. Talent-wise, Haddock was confident she belonged on the same field as the other hopefuls. Even back then as a sixth grader, she had no problem successfully completing against older kids. That was hardly a concern. The real apprehension was in whether she could find a fellow pre-teen who was also trying out for the team.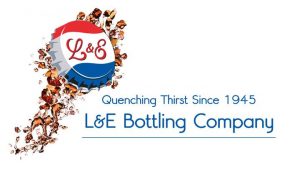 As it turned out there was in fact one other 12-year-old there that afternoon – Alix Peffly.
Both made the team. Each credits the other for helping them navigate through the season.
"We quickly bonded because we were easily the youngest ones there," Haddock recalled. "We tried to hang out with the older players. Obviously because of the age gap it was difficult, but we had each other."
The now defunct Lady Outlaws lasted all of one season. Haddock and Peffly's friendship has had considerably longer staying power.
"We've played on the same team ever since," Peffly said. "She's been my best friend ever since I was 12. That first year of club ball brought us together. We just never left each other's side."
Six years and countless innings later, Haddock and Peffly are in the middle of their final season as teammates. Unlike their first go-around, however, the roles have somewhat been reversed. Haddock and Peffly are captains and the only seniors on Timberline High School's roster this year.
Three years ago, when they entered the Blazers program, the freshmen duo were the youngest players on the squad. Both made an immediate impact.
"We were once again the youngest pups in the pack," Haddock said. "We just wanted to come and show what we can do."
Peffly earned second-team all-conference honors at third base her first year as a Blazer, while Haddock, a catcher, was an honorable mention recipient.
The accolades have only piled up since. Peffly has been a first-team all-3A South Sound Conference pick in each of the last two seasons. Haddock was a second teamer last year and a first-team honoree two years ago as a sophomore after batting .630 with 34 RBI.
Next year will be the first since their pre-Lady Outlaws days where they will play on different teams. Haddock is headed to Seattle University, while Peffly has signed on with Western Oregon University.
"She was looking at a lot of D1 schools and I knew I wanted to go to a smaller school. So we never really talked about going to the same college," Peffly said. "It's going to be a weird adjustment not playing with her. I think because it's our last time playing together, this season means a little more."
Limited to just batting during the first half of the season as she recovers from shoulder surgery, Peffly has been penciled in as Timberline's starter at third base since she arrived at the school, a role she should transition right into once she arrives at Western Oregon.
So, what kind of player are the Wolves getting next season?
"Alix is extremely focused and gives 100 percent effort at all times," Timberline coach Lynsi Polanco said. "She has been taught skills along the way that make her a stud at third base. Her swing is beautiful and dangerous. She has such a smart approach at the plate resulting in hits, runs, RBIs, and bombs. She is one of those players that you wish you could clone. A great kid, a great player, and real honor to have on the team."
Despite receiving considerable attention from other colleges, Haddock will be a walk-on at Seattle University, a challenge she plans to tackle head-on.
"I know I can earn a scholarship for the next three years I am there," Haddock said. "I know I can prove to them I belong there. It's a perfect place for me."
While dangerous as individuals, Haddock and Peffly are downright deadly as a duo.
"The chemistry is so strong between us," Haddock said. "She knows my every move. If I catch someone getting too big of a lead (at third) we don't need a hand signal or even glance. We just know what the other one is thinking at all times."
Before heading off to college, both have set their goals on returning the Blazers to the 3A state tournament for the first time since 2008.
"That's the goal, to play as long together this year as we can," Haddock said. "Next year we're going to be at different schools, in different states, but no matter where we are the bond between us will still be there for sure."