Today, four women sit on the Tumwater City Council. Despite being among the oldest American communities in Washington State, Tumwater did not elect a woman to the City Council until 1960. Her name was Marian Argo. A local businesswoman, she faced many barriers to stay in office.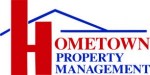 Marian Argo was born on August 10, 1898, to Clarence Smith Argo and Mary Westcott Argo in Sioux City, Iowa. Her father was an attorney for the Milwaukee & St. Paul Railway Company, buying and selling land for the company. In 1907, the family moved to Spokane. Marian attended Washington State College.
Due to her father's declining health, the family moved to Seattle in 1926 where Marian entered the male-dominated world of wholesale credit managers and insurance. In 1928, she became the president of Seattle Credit Women, a chapter of a national organization of women in the credit business.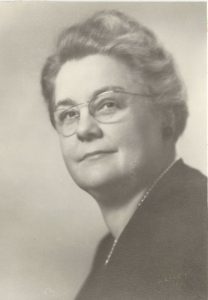 In 1929, Marian and her parents moved to Tenino, where she and her father owned and operated the Tenino Hotel. Built in 1908, the hotel went by many names over the years, including the Russell, St. Francis, and Oasis. Marian operated the hotel for 35 years. After I-5 rerouted traffic away from "Old" Highway 99 in the 1950s, the hotel was converted into apartments. Argo sold the hotel in 1965 and it was torn down that year.
In 1942, Marian Argo moved to Tumwater, where she opened her own realty and insurance business, which she operated for the rest of her career. In addition, she became active in local political and social circles, even making an unsuccessful bid for state representative in 1948. Dedicated to helping women, Argo became active in the Olympia chapter of the Business and Professional Women's Club, eventually becoming president of the group.
Argo was also an active clubwoman. Over her lifetime, she was a member of the Esther Reed Chapter of the Daughters of the American Revolution (Spokane) and later became regent of Olympia's Sacajawea Chapter of the DAR, and held chairmanships and office in the Washington State Society of the DAR. She was also a member of the Delphian Society (Daughters of the Nile), Republican Women, Selah Club, Soroptimist Club, Tenino Civic Club, Thurston County Tuberculosis Association, United Good Neighbors, and Zonta Club.
In spring 1960, several local businessmen asked Argo to run to fill an unexpired two-year position on the Tumwater City Council. Winning nearly half the votes cast, Marian Argo received only 68 votes over her nearest of two opponents. She was sworn into office and then, before attending any meetings, went on a month-long trip to visit her brother Emmett, who worked in the Panama Canal Zone.
While Argo was gone, the Council held its usual monthly meeting on April 6. They also called two special meetings on April 12 and 19. Argo returned from Panama on April 19, but was too tired from her flight to attend. At this third meeting, the Council voted that Argo's seat was vacant, citing a state law that allowed Council seats to be declared vacant after a member missed three consecutive meetings without an official leave of absence.
Argo was notified of the Council's decision by letter. The local newspaper, the Daily Olympian, had not been informed that the meeting on April 19 was taking place and afterwards was told that nothing important had taken place. A reporter's request for the meeting's minutes was denied.
Argo and many of her supporters believed that the Council's actions were illegal and that the special meetings had been deliberately called in an attempt to oust her, as they had known she would be gone. At the next Council meeting on April 26, the Daily Olympian reported that crowds of curious citizens packed the Council chamber, spilling out into the hall and onto the sidewalk. Backtracking from its earlier decision, the Council voted unanimously to reappoint Argo to her "vacant" position.
At first, Argo rejected this offer. While she accepted her position back, she argued that she did not need to take the oath of office again, since she believed the seat was never legally vacant and threatened to sue the Council. After consulting with her lawyer, who was at the meeting, however, she decided to take the oath of office the next day and end the controversy. She attended her first official meeting as city councilwoman on May 3, 1960.
After such a dramatic start, Argo's time in office was peaceful and productive. The Council worked on various projects, such as fighting to keep municipal courts and increase the town's water supply. In 1962, she ran for reelection against two male candidates, but lost by several hundred votes. Argo left office when her term expired in June. After her time in office, Argo remained active in community service and business. She became state president and western US director for the Business and Professional Women's Club.
Marian Argo died on December 31, 1969, in Seattle. Her story is a reminder that the path to political office has often been difficult for women. In a way, she was a Tumwater pioneer too.
Note: The author wishes to thank Karen Johnson curator of the Schmidt House (Olympia-Tumwater Foundation) and Shirley Stirling of the Sacajawea Chapter of the DAR for their help with this article.