Trick-or-treat! Perhaps the best part of October is getting to dress up as who or whatever we wish and get free treats. This year, you have plenty of options to take the little ones out for safe Halloween fun. Starting as early as October 25, your child has plenty of chances to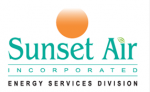 wear his or her costume. Have allergies? Some places, such as Saint Martin's University, will have the teal pumpkin out, so be sure to look for those. Others allow those "young at heart" to join in on the fun and trick-or-treat. Check out some of the great trick-or-treating in Olympia and throughout Thurston County.
First, check out Bucoda's BOOCODA-SPOOKATUCLAR, where they have trick-or-treating every night in October at Joe's Place from 6:30 p.m. to 7:30 p.m. That's a lot of chances to wear your costume! Or maybe, a couple different ones. Joe's Place is located at 118 S Main Street, Bucoda.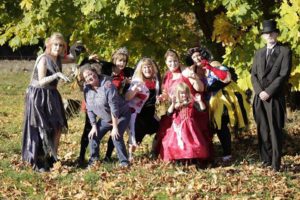 October 25
South Sound Parent to Parent Trunk or Treat
2108 Caton Way SW, Olympia
4:00 p.m. – 5:30 p.m.
South Sound Parent to Parent's first ever Trunk or Treat event is sure to be fun for all ages. Expect games, activities, pumpkin decorating, and spooky story time. This event specifically caters to families with children with disabilities. All ages and abilities are welcome and accommodated. South Sound Reading Foundation will be giving away books. Vote for your favorite vehicle!
October 27
Saint Martin's University Community Halloween
Charneski Student Recreation Center
5000 Abbey Way SE, Lacey
10:00 a.m. – 12:00 p.m.
Head to Saint Martin's University for free Halloween fun in a safe and dry environment. The first 100 kids get a free Halloween bag. Aside from trick-or-treating in the residence halls, there will be games, crafts, and prizes. Event is recommended for children 12-years-old and younger. The last trick-or-treat group is at 11:30 a.m. Saint Martin's is a Teal Pumpkin Project Participant and will have small toys and games in lieu of candy for those children with allergies or dietary restrictions.
Olympia Farmers Market Trick-or-Treat
700 Capitol Way S, Olympia
12:00 p.m. – 3:00 p.m.
The Olympia Farmers Market has hosted trick-or-treating for a decade. Kids under 12-years-old can join in the fun of a costume contest (suggested fee of $5) and then free trick-or-treating at participating vendors. There will also be a photo booth, activities, cooking demonstrations, and more.
First United Methodist Church of Olympia Trunk N' Treat
1224 Legion Way SE, Olympia
1:00 p.m. – 4:00 p.m.
The 4th annual First United Methodist Church of Olympia Trunk N' Treat is free and open to people of all ages, so come, have fun and get some free treats! Trick-or-treat from trunks outside, then head inside for fall and Halloween-themed games and crafts. They will have nut and gluten-free candy options as well as small toy prizes at every game.
Northwest Harley-Davidson Trunk & Treat
8000 Freedom Lane NE, Lacey
2:30 p.m. – 5:30 p.m.
Northwest Harley-Davidson wants you out in your Halloween flare for an all ages trick-or-treating adventure! If you are over 18-years-old, you can enter their trunk-or-treat contest. Entry fee is a donation of an adult jacket, blanket, or $5 for the American Lake VA Hospital homeless domicile and veterans fighting cancer. Winner receives a $50 gift card.
October 28
Tumwater United Methodist Trunk or Treat
1401 Lake Park Dr SW, Tumwater
2:00 p.m. – 4:00 p.m.
Tumwater United Methodist's annual Trunk or Treat is a rain or shine fun-filled event for all the families in our community to attend. "We look forward to seeing lots of kids of all ages at this safe and fun environment", Rev. Sandra Ward said. Families are encouraged to come in costume and bring a bag for goodies. The cake walk is a much anticipated event each year and will be held indoors.
October 31
Downtown Olympia Trick-or-Treat Treasure Hunt
Various Locations
3:00 p.m. – 6:00 p.m.
This is a fun annual event that turns trick-or-treating into a treasure hunt. This year's theme is "scary hair, don't care." Participating Olympia businesses will give out treat as well as entries of a treasure chest full of prizes and gift certificates. How do you get those entries? Each trick-or-treater needs only to find the scary-hair item at that place of business to receive an entry. Drawing will take place at 6:30 p.m. at Archibald Sisters, 406 Capitol Way S. See the list of participating trick-or-treat locations here.
3rd Generation Distributing Trick-or-Treat
8036 River Drive SE, Olympia
4:00 p.m. – 8:00 p.m.
This fun event is happening at Deschutes Landing and there will be food trucks. Come out and enjoy a fun time of trick-or-treating and give back while you are at it, donations for the Thurston County Food Bank will be accepted.
Capital Mall Trick-Or-Treat
625 Black Lake Blvd, Olympia
5:00 p.m. – 7:00 p.m.
When I was little, we lived in a neighborhood with few houses and I swear it poured every Halloween. My parents always took us to the mall for trick-or-treating. It was warm, dry, and well-lit. Participating Capital Mall retailers are hosting Trick-Or-Treating for kids 12-years-old and younger while the treats last.
Halloween Festival Community Event
Black Hills Gymnastics
7961 29th Ave Ne, Lacey
This free community event is sure to be full of spooky fun, but the details are yet to come. Check the Black Hills Gymnastics Facebook event page for details as they develop.
Capital Christian Trunk or Treat
4431 Martin Way E Olympia
6:00 p.m. – 8:30 p.m.
Get your fill of candy at the Capital Christian Trunk or Treat. Come dressed in your favorite costume and check out the themed trunks. This free event is great for kids of all ages to fill their treat bags in a safe environment. Want to decorate your trunk? You can register on the Capital Christian website.