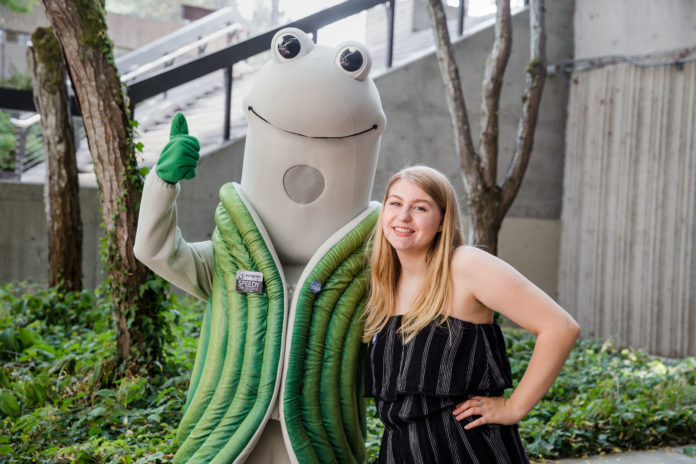 The Evergreen State College defines itself as "a progressive, public liberal arts and sciences college located in Olympia, in the beautiful Pacific Northwest." A big emphasis at Evergreen is interdisciplinary studies with the ability to design your own degree. Since I am a senior in high school this year, I went on Evergreen's campus tour in August to get a feel for the school, which is surrounded by lush forests. Many different types of people call The Evergreen State College home. The primary campus is in Olympia, but there is also a Tacoma location geared towards working adults. There are approximately 3,500 students in Olympia, from 46 states and 18 countries. Their student to faculty ratio is 22:1. Two famous alumni of Evergreen are Matt Groening, co-creator of the Simpsons, and Macklemore, a Grammy Award-winning artist.
Most students at Evergreen are in just one 16-credit class. This way, they can really delve into the subject or field of study and look at it from several angles. Another aspect of this system that really appeals to me is that students are able to go on class trips for research or to see a certain event with little trouble or planning. Students also have the opportunity to become closer with the other people in their class, because they are spending several hours together for months on end, which seems like a great way to build an instant community.
I liked visiting the media classrooms and labs on the tour. Once students pass a proficiency course, they can use all of the cameras, recording equipment, and editing software at Evergreen. The media labs also feature many hi-tech pieces of equipment, which includes poster-sized printers. While looking at the class catalog, I noticed a diverse range of classes in the media field.
Choosing Your Own Path
Educational freedom is a value important to Evergreen students. Evergreen professors don't give out number or letter grades, instead they give written feedback on all work, discussing specific things students did well or could improve on. While this may be a change for some incoming freshmen who previously attended a more traditional high school program, this in-depth feedback grading system helps students to improve and comprehend their work. Some interesting classes that are going to be offered this fall include, "A People's Geography of American Empire," "Africa Is Not a Country," and "Race, Crime, and the Crisis of Mass Incarceration."
Students at Evergreen are able to decide what a Bachelor's or Master's degree really means to them by designing their own degree. Jen Ryle, of Olympia, came up with the concept of starting a family theater while she was a student at Evergreen. She decided to go back to college to finish her Bachelor of Arts degree while her kids were in elementary school. While figuring out what she wanted to do after college, Ryle realized that Olympia was lacking a theater geared specifically towards kids and families. She then decided to learn all about starting a business and becoming an Artistic Director at a theater. "At a traditional school people say what their major was, but at Evergreen you talk about the emphasis of your studies. So, I don't say I have an Artistic Director degree. I say, my emphasis was in children's literature, education, expressive arts, and business, and my goal was to start a children's theater in Olympia after I graduated," she says. She now runs the Olympia Family Theater, which was founded in 2006.
Creative Evergreen students have the advantage of living in an arts-oriented community like Olympia. For Ryle, this advantage came in the form of a recommendation from an Evergreen staff member as she was planning the beginnings of Olympia Family Theater. "In a meeting with my academic advisor at Evergreen, I told her my goal and she said she knew of someone else who was interested in starting a children's theater in case I wanted a partner," Ryle shares. "She gave me Samantha Chandler's contact info and we met in the spring of 2006 just before I graduated. Together, she and I produced Olympia Family Theater's first show in October of that same year and we worked together closely for the next eight years."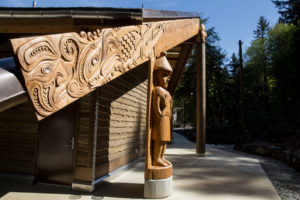 Evergreen's feedback-style grading system leads to the types of close relationships and open communication between staff and students highlighted by Jen Ryle's story. All of Evergreen seems to be future-oriented and invested in figuring out how students can achieve their goals. Jen Ryle shares that being at Evergreen made her start to think, "how do I want to spend my time, build my skills, what do I want to study or really, what do I want to do when I grow up?"
Landscape that Encourages Exploration
The Evergreen campus is full of unexplored and natural lands that create a beautiful backdrop for higher learning. I would really like to explore the 3,300 feet of undeveloped beachfront that is on the Evergreen campus. There is a five-acre organic farm on the campus as well, which would be a great place to start learning about sustainable agriculture. Students can borrow plots of land on which to grow food or other plants, which I think is a unique opportunity.
The wildlife and greenery around Evergreen influences many students' studies – two of the biggest fields of study at Evergreen are environmental science and sustainable agriculture. I was impressed by how naturally the school fits into the surrounding landscape. The Evergreen forests, trails, and wildlife contribute to the feeling of a relaxed campus and I can see why students feel so drawn to this school.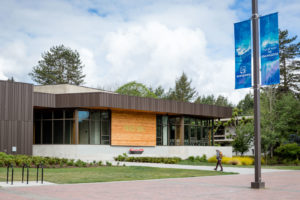 A defining piece of Evergreen's culture is their significant outdoors program. There are a variety of outdoor opportunities that range from hiking for a couple hours to overnight backpacking trips, that cater to all level of skills. Whether students are involved in Evergreen's outdoor programs or not, they have the option to borrow equipment, such as kayaks or tents, if they would like to design their own excursions.
All in all, I really enjoyed visiting the Evergreen campus and going on the informational tour. After learning a little bit about their outdoors programs and how much protected land they have, I am interested to learn more about what students do to preserve and learn from the land. Even though all college tours can start to feel the same, I think The Evergreen State College's unique teaching style and campus location will stand out to prospective students. Happy college hunting!
To learn more, visit the The Evergreen State College tour information web page and their admission web page.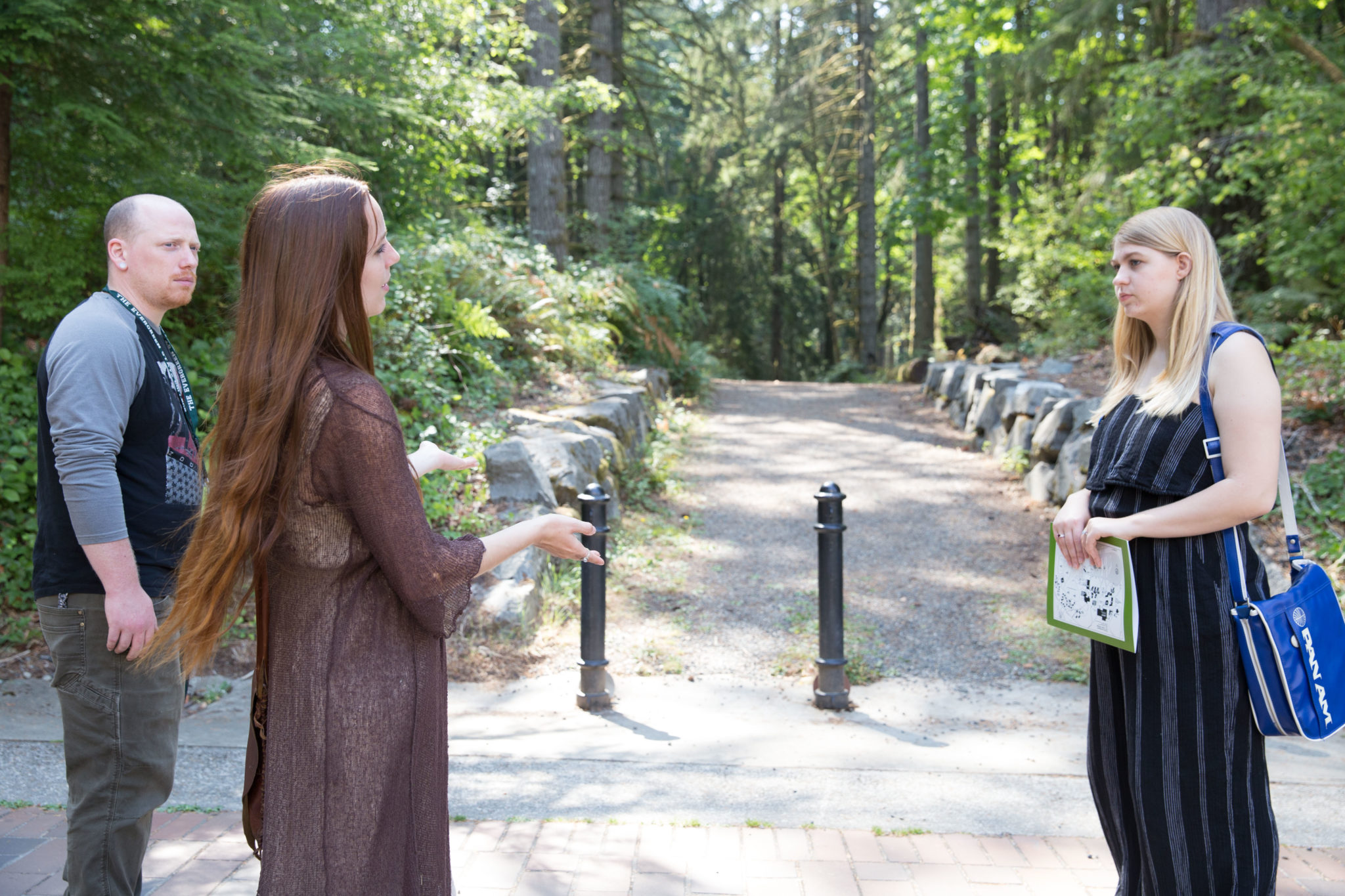 Sponsored