The size of Gabe Watson's vision and work he is doing fits, for the moment, into his 3,815-square-foot space in Lacey. His business, Rampage Fabrication & Design, integrates Watson's skills in design, metal works, auto mechanics, and
art. Everything happens under one big roof. Rampage customizes parts for high performing automobiles and creates metal art, often melding the two. Word of his standards for quality and precision has spread across the U.S. and Europe, which garners orders from all points on the world map. It's important to mention that Watson just turned 26.
With his 2010 Nissan GT-R R35 on a nearby lift, Watson fabricates performance parts like piping kits and exhaust components as well as parachute parts and roll bars. Rampage makes them lighter than conventionally made parts thus increasing the power potential. These components transfer heat with more efficiency, which is crucial when driving a racecar. Watson has his own GT-R on-site so that buyers can be assured their custom parts will fit precisely. You will have to lift the hood to see many of these components, but a few such as exhaust pipes are visible. They may be utilitarian, but they look totally cool.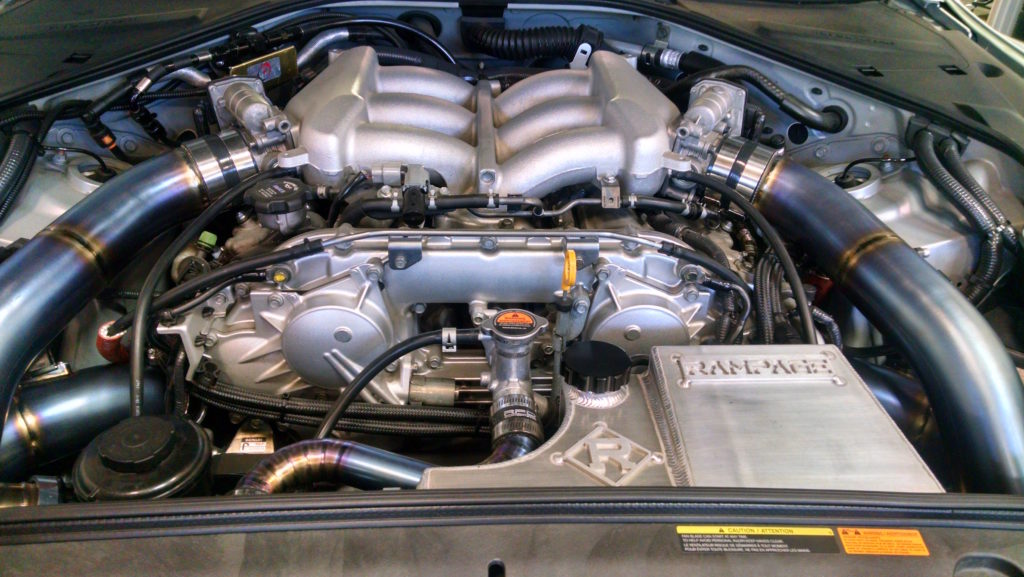 Watson's life path, like his business, is unconventional. He started building model cars from a young age. It was fun to take things apart and then put them back together. For middle school, he attended Nova School, a place for highly capable learners. His eighth grade project was a vehicle re-do.  Watson modified an existing Sand Rail dune buggy, rebuilt the carburetor and rewired it. He added upgraded lighting, seats, and harnesses. Then he painted it and added a shade cloth top. Of course, he learned to drive it, too. He was 14.
Traditional high school was not a good fit for Watson's interests and education style. Instead he went to Olympia's Rising Tide School. "I wanted to build cool stuff," he said.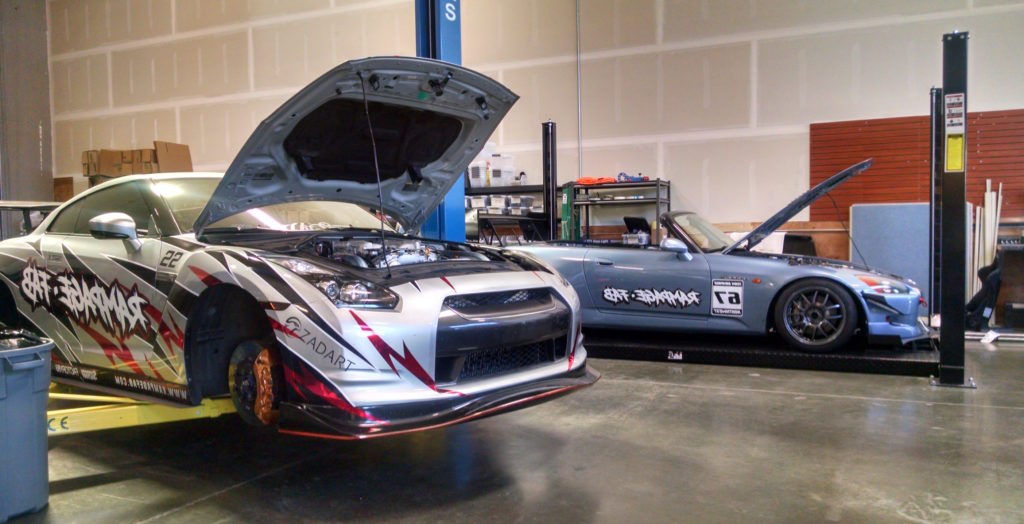 One of his projects there was rebuilding the engine of a 1989 BMW 325ix. Watson also made a connection with Eco Woodworks and entered into an internship. Watson worked in the shop doing custom woodworking like milling trim and doors and creating replicas of historic window frames. He learned all about using table saws, lathes, joiners, and band saws.
"I wanted to run jobs," Watson remembered. During his senior year in high school, Watson endured a serious snowboard accident that required a long recovery. Still employed at Eco Woodworks, he was able to keep working on the administrative side. He got to talk with clients and gain a bigger picture of estimates and costs. He wanted to understand the job from start to finish. The depth of experience over the three years at Eco Woodworks provided a solid base when the time came for him to open his own business.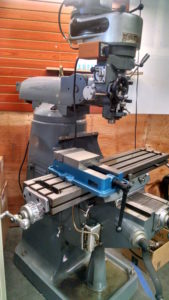 Wanting to expand his skills, Watson moved to California to undertake welding. He worked at Sinister Diesel, welding truck parts eight hours a day every day. Though not a creative outlet, his skills were perfected. Later, he returned to Washington to work at the SpeedFactory and became a shop manager. His garage at home became a workshop to make his own components. Wanting more responsibility and outgrowing his garage, Watson leased the commercial space in Lacey last October. Now he works for himself each day. The huge space gives him room for two lifts, large tools like his mill lathe, his own car and vehicles on which he is working. On any given day, Watson is designing, fabricating, welding, and talking with customers. "I enjoy the larger scheme of things," he explains.
Watson's sense of design is not limited to performance car parts, though this is the thrust of his business. Using the same materials and tools he has created singular art pieces. You can take a look on his Instagram accounts: @rampage_fab and @teamrampage_nw.
Watson's entrepreneurial spirit has been nurtured by his family. He is fourth generation in a line of self-starting business people. His great grandmother made custom drapes. That business continued with her daughter. Watson's mom, Donna Watson, and her sister both learned the drapery business. Donna expanded her repertoire with Dingle Bay Art, framing for all types of art media, including shadow boxes and other special projects. Donna moved her framing business out of the house into part of the Rampage space.
At this time, Watson is doing all the design and fabrication work himself. Though he works long days and sometimes days 'off' are spent at The Ridge Motorsports Park with others in the racing community, he has found a place he can truly call his own. He likes the ability to watch trends and move in any direction that seems appropriate. Watson's attention to detail and his desire to become a remarkable craftsman has served him well. Enjoy more photos and videos on his Facebook page.