Every year, the Tour of Homes takes place around Thurston County. As its popularity has grown, the Olympia Master Builders, along with the support of many sponsors, has expanded the tour to include exclusive events before the Tour of Homes begins. Each event is a fantastic opportunity to for members of the community to meet builders and see the spectacular craftsmanship of homes around the area.
Chefs on Tour VIP Event
The annual Tour of Homes is one of the most popular events in the area, but many people are unaware that there is a way to get an early access preview to the homes. "People know about the Tour of Homes, but they might not be aware of the exclusive Chefs on Tour VIP Event," says Jill Williams, communications specialist for the Olympia Master Builders. "The event allows them early access to some of the amazing homes featured in the tour before the public has a chance to see them."
Each home will feature a spread of delicious food and drinks and music. This festive atmosphere will allow participants to see each home shine. VIP participants will be assigned a start house and given driving routes when they purchase tickets so they can make their way around the area to view each home, meet the builders, and the chefs.
VIPs will see five homes, each with a chef/builder team. Oyster Bay Construction will team up with Dillinger's Cocktails & Kitchen with Sophie's Scoops. The Village at Mill Pond will pair with Red Wind Casino's Squalli-Absch Grille. Dickey's Remodel and Repair and Interior Dimensions, NW will match up with Bittersweet Chocolates. Revel Lacey will feature Revel Lacey's Chef. And Dunamis Interiors Inc. will partner with Ricardo's Kitchen and Bar and Perkins Family Farm's Oysters.
Sponsored by McKinney Appliance, Red Wind Casino and Elite Cleaning of Washington Inc., tickets are only $30 to become a VIP participant. Tickets go on sale August 25 though the Olympia Master Builder website.
"Elite Cleaning of Washington is instrumental in the success if this event," says Williams. "After the Chefs on Tour Party, her teams will clean the houses and make them shine so they will be ready for the Tour of Homes on the weekend."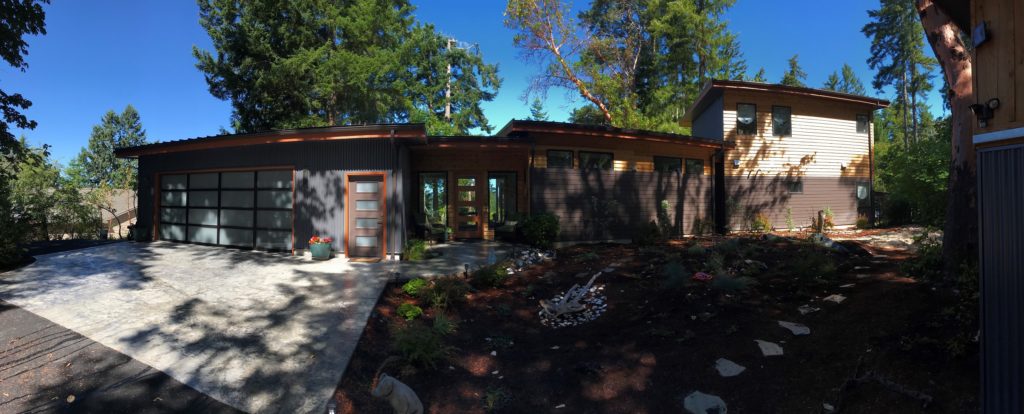 Chefs on Tour Kick-Off Party
Building up excitement to the Chefs on Tour event is the Chefs on Tour Kickoff Party. All ticket holders of the Chefs on Tour event are invited Kick-Off Party. The Kick-Off Party will be held at The Hub of Lacey on Wednesday, September 12 from 6:00 p.m. to 9:00 p.m. Last year's "Best Chef" Ricardo's Kitchen & Bar will host the Kick-Off Party.
Tour of Homes
The 2018 Tour of Homes will follow the Chefs on Tour. This free event is open to the public and is held on Saturday, September 15 and Sunday, September 16 from 10:00 a.m. to 6:00 p.m. both days. Sponsored by Olympia Federal Savings, this popular event gives the public a chance to meet some of Thurston County's finest builders and remodelers. At each home site, teams will be on hand to show off their work, meet people from around the community, and answer questions. This year's tour features 13 homes—nine new homes and four residential remodels across Lacey, Olympia, and Tumwater.
This year's masterful builders include:
Century Communities – WA
Dickey's Remodel & Repair/Interior Dimensions, NW
High Definition Homes LLC
J. Kerzie Homes LLC
Revel Lacey – Community Room
Artisans Group & Field Assembly
DeTrays LLC
Dunamis Interiors
Lifespan Construction & Interior Dimensions NW
Oyster Bay Construction
Scott Homes Inc.
The Village at Mill Pond
The Tour of Homes magazine will be available in the September 13 Olympian newspaper and can also be found at any Olympia Federal Savings branch, Hatton Godat Pantier, Olympia Pest Management, Olympia Nissan or at the Olympia Master Builders offices. Details will also be available for download from Olympia Master Builder's website the week prior to the event.