As a military veteran from the Vietnam era, Bob Jones remembers the harassment soldiers took, the ridicule for fighting in an unpopular war.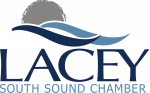 Today, fortunately, veterans who have served in the ongoing battles in the Middle East are greeted with a thank you and a handshake of appreciation. And Jones wants that thank you to include a voice of support and a hand up, not a handout. To do that, Jones established the Thurston County Veterans Services (TCVS), a nonprofit charity, three years ago.
"I've found a network and I'm utilizing the network to benefit those we support," Jones said. "It's a calling for me."
Jones, an Army veteran who served 22 years and is now 71-years-old, was moved to action when he learned that veterans weren't taking advantage of the VA programs offered and that many veterans were struggling with personal issues as they suffered through PTSD.
"Many, many veterans out there do not access the official programs like the VA," Jones said. "And they need help in putting something together that would give them a hand up."
TCVS connects veterans with all the programs available, pointing them in the right direction. And TVCS also gives veterans money to pay for the programs like legal services and rehab that they are going through. It's all about being a helping hand.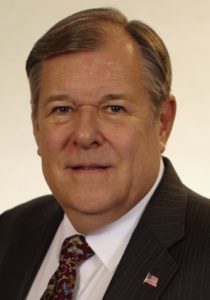 "The first part of our mission is to educate veterans concerning assistance programs that they have earned by virtue of their military service," Jones said. "So, the first part of our mission is to educate veterans."
The second part of their mission is to coordinate with service providers to ensure that veterans have access to the assistance programs provided at all levels of government and by private organizations. So, in effect they march together with a coordinating mission and they're educating vets about the services. Jones coordinates with service providers and helps with financial support.
And in summary, Jones said the last part of TCVS's mission is a lot shorter.
"We work to reduce barriers to veterans seeking assistance programs," Jones said. "To capsulate, we're educating, coordinating and reducing barriers. What we try to do is find programs where with our financial support we could help reduce a barrier or coordinate the service or educate a veteran what's available."
Currently, Jones and the TCVS board are in a fundraiser campaign to raise money to help veterans benefit from available programs. Individual or corporate donations can be given by going to TCVS's website. You can also reach out via their Facebook page or email Jones at bobjonesmilitary@comcast.net. All funds go to work with vets to assist them with their psychological, physical and financial problems.
A program that TCVS wholeheartedly supports and helps veterans get connected to is Thurston County Veterans Court, which was established in 2009. The purpose of Veterans Court is to help veterans who are suffering from mental illness or substance abuse issues and have been arrested or charged of misdemeanors. By connecting these veterans with rigorous treatment and promote sobriety, recovery and stability through counseling programs, these veterans then get the legal offenses cleared from their records.
Mike Steadman, a Lacey city councilman and actively involved with TCVS, has seen the saving power of the Veterans Court. But Steadman said Veterans Court isn't a "free ticket to get out of trouble either."
"They're pretty strict on it," Steadman said. "It's designed to change lives and to get the tools you need to get back on your feet."
If veterans don't do what's required and go to treatment and counseling, then the punishment is applied. But Steadman has heard the success stories.
"It's a life changer," Steadman said. "It doesn't mean they never drink again. Nothing like that. It gets them in some cases the little help they needed that they didn't know they had a problem with."
As president of the TCVS, Jones is a volunteer, as are the other eight members of the board. Jones' payment is knowing he's helped a veteran get connected to a program that helps veterans find work, get health care or further their education.
"My satisfaction comes when any veteran of any service finds success in what they need to compensation them for their service to this country," Jones said. "I can tell you they've earned every bit of support that they're authorized."
Jones said the programs available to veterans are not an undeserved handout.
"They've earned this. This is not a welfare system," Jones said. "This is a support to the veterans who have earned the compensation that they deserve."
And surprisingly Jones said many veterans are not aware of all the programs that are out there. They've heard about the GI bill for school or they've heard about a VA loan and they've heard about other programs.
"But there's many, many more programs that are there to support veterans," Jones said.
Steadman has seen the powerful support of the Veterans Court up close. A friend of his got a DUI when he came back from Iraq after several deployments. He was in special forces, a Green Beret.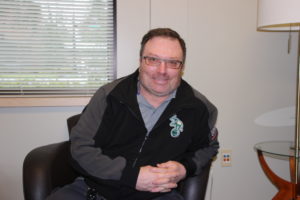 "It was like the movie '12 Strong' and all that," Steadman said.
Steadman's friend came home from Iraq and his wife had a baby while he was on deployment. After he got home, his wife divorced him.
"He's seen things that no one should have to see," Steadman said. "He comes back to the one solid thing, the anchor of his life, and it's ripped out from underneath him. Then he starts drinking a lot."
Steadman's friend then got out of the military and lost that support.
"I was in the Marines so I know about that," Steadman said. "You take all the supports that help you deal with those kind of things and you take them away. He went to the bottom. He ended up getting a DUI."
And Steadman said that's where the Veterans Court and TCVS can stand in the gap and help a veteran get through a problem.
"He recognized it was a problem," Steadman said about his friend. "He went and saw some professionals. Got some services. He's better for it now."
And TCVS is there ready to help a veteran in need.