Renata Rollins' motivation to serve on the city council came from a desire to work towards connection and understanding in our community between people from all walks of life.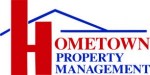 Originally from Spokane, Renata moved to Olympia 17 years ago in 2001 to attend The Evergreen State College, where she spent four years studying "anything and everything." She ended her time at Evergreen with an emphasis in communications and organizational leadership, along with having served as the editor for the Cooper Point Journal. After Evergreen, she moved to California for several years, but found her way back to Olympia in 2011.
When Renata returned to Olympia, she recalls making connections in the community by becoming politically involved in movements happening at the time. "It was really the first time I started feeling like I was a part of a community," she tells me. Upon moving back, Renata worked as an in-home care provider for adults with developmental disabilities, along with working for the Downtown Ambassador program. She got involved with Partners in Prevention Education, also known as PiPE, a non-profit working to support homeless and at-risk youth, and joined their board, which she is still a part of today. PiPE's philosophy – that we have a safer community when we have stronger relationships – is something that has inspired Renata's social work and that she has integrated into programs of her own.
In 2015, she started working with PATH, a homeless outreach program. During this time, she also started programs such as Well Wishers, a group that advocated for a safer downtown and hosted community events such as a May Day celebration at the Artesian Well. Other groups that Renata founded include Outreach Workers League, a networking group for people who do street outreach, and Just Housing, a movement for justice in housing.
Renata feels as though her involvement in Just Housing, writing publicly about social issues, is what first gave her name public recognition. She left her job with PATH, and used the free time to attend community events and hearings. She tells me it was on a drive home from the airport that she first thought to run for city council. The idea had come up before, but this was the first time she gave it serious consideration. Renata looked it up, and found that the filing deadline to run for office was that week. After reaching out to her community for advice, opinions and support, she made the decision to run for office.
"Campaigning was fun and hard. I was lucky I could afford to not work, and focus on campaigning," Renata says. She tells me about how the first part of her campaign was responding to groups that do endorsements, and crafting responses to their questions. Next was meeting the community, which involved doorbelling and speaking with people face-to-face. "That's the backbone of a local campaign, is getting out there and meeting the community," she shares.
Renata views her time campaigning as an essential rite of passage for her time serving as a community leader on the city council. While the two activities may seem different, campaigning is a time when a candidate hears community voices, connects with the needs and passions of the community, and meets the people that they will be working to serve.
After six months of campaigning, Renata was elected to the city council. "It was thrilling and surreal," she recalls. After the victory, she and her team went to Burial Grounds, a local coffee shop, to celebrate with the community.
Renata shares that from the beginning, a large amount of her work has been building bridges with those who share different views. She advocates for a community where people from all walks of life can connect over common ground, and see each other with compassion, kindness and humanity. She looks to the future with hope for her work on the city council furthering inclusion and understanding across differences in our community.
Aside from her career as a city council member, Renata considers herself a writer, poet, philosopher and lover of music. "I like music I can sing along to. Pop music is really fun. I love older music like Leonard Cohen too," she shares. She lives with her partner Walker, and housemate Katie, in Northeast Olympia, along with a dog, rabbit and chickens.
In her free time, Renata likes to spend time downtown, practice yoga and dance. She also considers community organizing a hobby of hers, and loves to spend time making a positive difference in the local community, both through her work and personal life.