Isn't it nice to know that mysteries still exist? So many things have been studied, codified, and explained away in our technological age. But nothing is more rewarding than a weekend spent pondering the granddaddy of all cosmic mysteries: are we alone in the universe?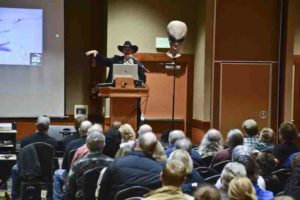 Astronaut Neil Armstrong once said, "Research is creating new knowledge." This echoes the mission of the annual UFO/Paranormal Summit hosted by Quinault Beach Resort and Casino in Ocean Shores. With a goal to "feature the world's most renowned researchers in the UFO and paranormal worlds, as well as new researchers as they present their evidence, theories and information," it's the foremost summit of its kind in our region.
This year's conference runs Friday, March 2 through Sunday, March 4. Event founder Johnny Manson shares that "Every year my goal is to simply offer guests a good time and when they leave, I want them happy that they came and to have learned something."
Learning is easy in the welcoming, informal atmosphere – whether you attend casual meet-and-greet sessions, formal lectures or small-group workshops. New to the presentation docket this year are members of the UFOiTeam. Founder and Director Michael Hall explains "Many of our team members, including myself, have faithfully attended the Summit in the past and we are looking forward to presenting our astonishing evidence and eliciting stories of UFO/UAP's at the conference."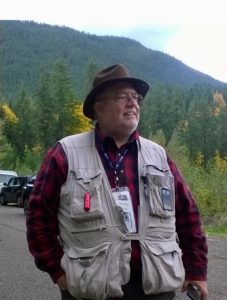 He continues, "Each member of the UFOiTeam is an 'Experiencer,' with their own story to tell. From incredible UFO sighting reports to breathtaking abduction testimonies, from remarkable channelings of Arcturian entities to terrifying hypnotic regressions, the UFOiTeam has amazing stories to tell and the scientific evidence to back up their claims of the extraterrestrial presence on Earth."
Hall, an attorney and former Thurston County Superior Court Judge Pro Tem, and the other members "look forward to attending this year's Quinault Beach UFO/Paranormal Summit, precisely because it is such an open and welcoming event." UFOiTeam member Lee Strauss hopes that because "the negative stigma traditionally experienced by witnesses of Unidentified Aerial Phenomena (UAPs) is swiftly melting away, people will feel more confident to tell us their stories."
Their presentations will cover how to scientifically document sightings, what and where to look for UFOs, and how to optimize direct contact. Other weekend speakers include leadership from the Mutual UFO Network (MUFON), authors David Paulides and Thom Powell, and Darrel Simms the Alien Hunter.
Outside of lectures, there will be vendors selling books and merchandise, small group workshops and witness testimony open mic sessions.
Tickets to the Summit are available online or at the door. For $35 enjoy Friday and Saturday's events and receive a field guide and commemorative keychain. For $100, the first 45 guests receive entry, field guide, event t-shirt and a seat at the Sunday workshops.
Splurge on a weekend package courtesy of Quinault Beach with a two-night stay, event tickets, a field guide, and two t-shirts at the on-site Resort or nearby Quinault Sweet Grass Hotel. Book online or by calling 888-461-2214.
Whether you are an Experiencer or an X-Phile, the UFO/Paranormal Summit has something for everyone. Less than two hours from Olympia, it's the perfect close-to-home escape so treat yourself to something new or a weekend of wonder. You never know, it might come in handy some dark, stormy night.
Visit the UFO/Paranormal Summit website for details, schedules, and ticketing. Seats are limited so book your spot early.
Sponsored