Deep cleaning your home, like trips to the dentist or mechanic, isn't terribly fun. But as with any preventive maintenance, it pays off in the long run. A little extra elbow grease can extend the life of your appliances, fixtures, and carefully chosen décor.
Scottiejo McNulty, owner of Elite Cleaning of Washington, has teams of cleaners on call to save you precious time. Whether you prefer weekly visits to keep things sparkling or seasonal deep cleaning, they're happy to help.
Comprehensive deep cleaning tackles more from the cleaning check list but doesn't have to be done very often. "Think about it like 1-2 times a year. It's the same as cleaning out the gutters or having the furnace or water heater checked annually. Customers can add it to their season list when it fits into their family's schedule. Some families start deep cleaning in March or April; others wait until it nearly stops raining. And, I have a few that deep clean right when school starts up again."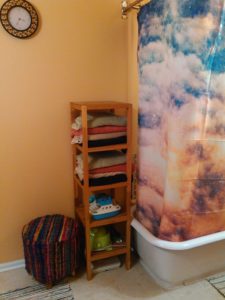 For example, McNulty suggests tasks such as washing "shower curtains on hand wash/gentle cycle—no dryer cycle to avoid a melting mess!" she laughs, and scrubbing pots and pans inside and out. Stripping laundry can remove hard water mineral buildup to remove dinginess or smells and restore absorbency to towels.
Allergy sufferers or those prone to seasonal illness can also benefit from a thorough cleaning. By sanitizing surfaces and removing dust, mildew and grime, your home won't conspire against you during flu season. Scroll through a before and after gallery that'll make you say 'eew' and 'wow!' simultaneously.
Elite Cleaning of Washington offers free estimates to help with some or all of your commercial and residential cleaning needs. Follow them on Facebook for tips and tricks or call 360-529-2277 to schedule an appointment. Your home, family and sanity will thank you.
Sponsored