In 2016, Tumwater police arrested 21 suspects and rescued four children in a sting operation focused on human trafficking. The majority of the suspects had no prior criminal histories and came from a range of ages and backgrounds. They looked like anyone else – part of what makes the industry so insidious.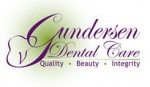 The news came as a shock to many Thurston County residents who see human trafficking as a foreign issue rather than a domestic one, and certainly not something that can happen here. But happen here it does – and it's not going away. Trafficking is currently a $150.2 billion industry, second only to drugs in global crime markets. One-third of the illegal profits come from forced labor exploitation and the remaining two-thirds from sexual exploitation. The number one vulnerability factor? Age. Most victims enter the trade at age 12.
Within Washington State, the I-5 corridor is an industry pipeline and Thurston County is part of the problem. "There's an increase in awareness, but most people think it's happening in Seattle rather than bedroom communities like ours," says Rose Gundersen, founder of  Washington Engage, a non-profit that works to eradicate human trafficking.
Raising awareness is the focus of Community Conversations: Human Trafficking Happens HERE!, a free workshop hosted by the Thurston County Coalition Against Trafficking on January 22 from 6:00 to 8:00 p.m. at the Capitol Event Center. The evening, sponsored by Gundersen Dental Care and the Jernigan Foundation, will feature a short drama written by a local playwright based on research and informed by survivors.
The workshop will also include an expert panel from the criminal justice sector, including members of the Washington State Patrol who were involved in the 2016 sting, a representative from the Thurston County Prosecuting Attorney's Office who will share the results of the sting, a juvenile defending attorney who sees the impact on young victims, and a Tacoma lawyer whose suit against Backpage as liable for hosting a page that actively colluded with traffickers to sell children online is the only one in the nation to proceed in trial court and win a settlement. "They'll answer questions and share their perspective on why prevention is the best policy when dealing with such an insidious crime," says Gundersen.
The idea of hosting a community conversation around the issue came from Juno Whittaker, a consultant advising Washington Engage. "She gave us one of the best pieces of advice," says Gundersen. "It's important to invite people to have a conversation together about how to prevent human trafficking through community partnerships with different sectors, which is the local coalition's core mission."
Those sectors include education, healthcare, criminal justice, faith communities, business, activists, the media, and government representatives. "As time got closer, we realized we wanted to target the education sector to narrow the scope," says Gundersen. "We have this Youth Empowerment Program (YEP) that is meant for schools or youth service organizations, an interactive program adapted from a well-test program developed by the Chicago Alliance Against Sexual Exploitation."
Within the past few months, Washington Engage's local coalition's volunteers have attended every school district meeting in Thurston County, using public comment time to deliver a short speech explaining sharing data on this problem and inviting school district staff and board members to attend the workshop.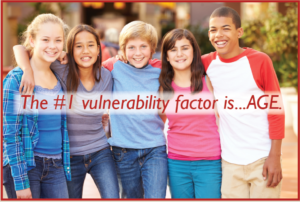 Volunteers also visited every city council and county commissioner meeting in the county. "We want elected officials to become engaged," Gundersen explains. "They have a great influence on law enforcement and the court system."
At a minimum, she hopes the forum will raise awareness and encourage people to get involved. "We will have calls to action. There's a list of things people can do," she says. "We want to target the educational sector to respond proactively to this issue and to interact with Washington Engage to consider implementing the YEP." The program works with middle and high school students and faculty to identify the signs of human trafficking, provide tools to make youth less vulnerable, and enlist them as allies against human trafficking.
Already, schools have responded positively. "A couple of districts have invited us back to make presentations on YEP," says Gundersen. "It's a great way for volunteers who care about the issue to be able to do something to make a difference."
Another goal of the workshop is stronger enforcement of existing laws against trafficking. "Our state law is rated one of the best in the nation," says Gundersen, who developed the research behind the legislation and worked with lawmakers for several years to enact it. "It needs to be enforced. Everyone asks about data, but there's not really good data because our laws aren't being enforced."
Public awareness is shifting, but slowly. "There is a change," she says. "When I started, it was about foreign nationals coming to this country and becoming human trafficking victims. Research revealed that a lot of U.S. born kids were being exploited, mostly in the commercial sex trade."
Ultimately, she hopes that awareness of trafficking will become as common as the awareness of domestic violence and child abuse, once taboo problems that remained in place because they flew under the radar. "It's like rape in the 50's and domestic violence in the 70's. It takes time for people to become aware and say this is really happening."
Register for the event here. Note: Washington Engage is changing its name to Washington Trafficking Prevention real soon! To learn more visit www.waengage.com