Miranda Neal had a history of concussions before the basketball season had even started.
So when the Olympia High School senior incurred yet another one during an early-season practice she knew her playing days were over.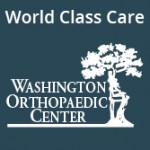 "It's not the ideal situation," Neal said about not being about to play. "No one wants to lose their senior year."
Despite having her final season taken from her, Neal, who was an all-4A South Puget South League honorable mention selection last year, hasn't missed a practice or a game.
"Just being able to be a part of this team during my senior season was more important than anything else," Neal said. "I have good days and bad days, but not being a part of it would be so much worse. (Just being around this team) makes not being able to play so much better."
Neal is one of six seniors on the Bears' roster this season. Joining Neal in this incredibly close-knit group are fellow seniors Brooke Barner, Frances Brown, Averie Stock, Kailea Terry and Emily Trivison.
"They are attached at the hip," Olympia coach Jackie Robinson said. "This is probably one of the easiest groups I have ever coached and the leadership they bring is unbelievable. I don't know how many times I walked the halls and heard them talk about how they can't wait until basketball season starts. I think they enjoy the journey, all the ups and downs and they really enjoy experiencing it all together."
Friends now, but that certainly wasn't always the case.
"It definitely was different before," Trivsion said. "We butted heads a little a while back."
And for several years.
All started playing competitively in elementary school. There were two local teams available to play for, causing the current roster to be split down the middle. Once they reached middle school, a portion went to Reeves while the others attended Washington – which only exacerbated the situation.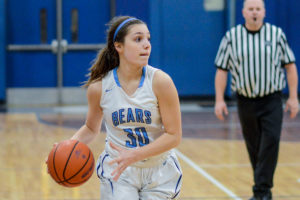 "It really turned into a big rivalry," Trivison said. "Even when we came here (to Olympia High School) and formed one unit, we weren't sure about each other at first. We were two separate basketball teams for the longest time ever. It took a while because some of us were on C-team, some were on JV, but we just started growing up together. Now we're stronger together because all of that happened."
Neal wasn't the only member of the team to suffer an early-season injury as Stock, who was also an honorable mention recipient as a junior, broke her right ankle, forcing her off the court and onto crutches and a walking boot for the first two months of the season.
Like Neal, Stock stated the sting of the injury was lessened as she found solace in her teammates.
"It made it so much easier," said Stock, who started practicing again at the end of December with hopes of playing the rest of the season. "When it first happened I just knew whatever the outcome was they would be behind me and help me get through it."
As if the squad's bond wasn't strong enough, Barner sited a team trip to Seabrook in October as enhancing the group's ties even more, as well as bringing in members from other classes and JV players into the fold.
"We're very connected. We include everyone in everything we do and really try to be that positive energy for the team," Terry said. "When someone is down, if someone is having a bad game, we want to pick them up. The bench is really encouraging. We're always in a happy mood. I know a lot of us like to dance so we dance whenever we can in the locker rooms."
Jokes on the bench, creative handshakes, the team's joy is not confined to the just the activities on the court.
"I love playing in the games," Stock said, "but we definitely make sure in the locker room and on the bench we are having fun and are super supportive of each other as well."
"We're taught to be unselfish, and that's how we play," Brown said. "We come out to practice every single day and we are so motivated. We have so much intensity at practice. Everyone just loves being out there and playing with each other."
While this marks the group's last high school season together, the team will not dissolve completely once the Bears play their final game as Barner, Trivison and Stock will all attend Washington State University next year.
The trio has already agreed on sharing one activity once they move to Pullman.
"We are planning on doing intermural basketball together," Trivison said. "So we don't have to break it up entirely."