submitted by Timberland Regional Libraries
This October, Timberland Regional Library encourages everyone in the five-county library district to read the works of Reyna Grande, internationally-known author of three critically acclaimed books. "The Distance Between Us", Grande's memoir about her life before and after immigrating from Mexico to the United States, was a finalist for the National Book Critics Circle Award, and hailed by the L.A. Times as 'the Angela's Ashes of the modern Mexican immigrant experience.' Grande's first novel, "Across a Hundred Mountains", received a 2007 American Book Award, and the 2006 El Premio Aztlán Literary Award. Her second novel, "Dancing with Butterflies", was the recipient of a 2010 International Latino Book Award. All three books have been read widely in schools across the country and have been very popular with book clubs. Timberland Regional Library will be hosting author talks with Reyna Grande at five locations. Three of the five events will be only presented in Spanish.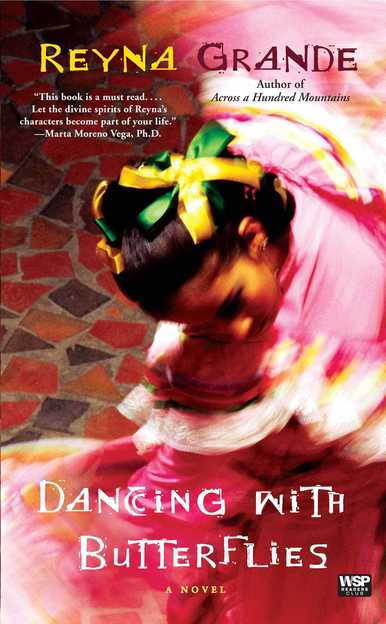 Born in Mexico, Reyna was two years old when her father left for the U.S. to find work. Her mother followed her father north two years later, leaving Reyna and her siblings behind in Mexico. In 1985, when Reyna was nine, she entered the U.S. as an undocumented immigrant to live with her father. Through President Ronald Reagan's 1986 Immigration Reform and Control Act, the Grande family all became U.S. citizens. She went on to become the first person in her family to graduate from college. She recognizes how relevant her story is to the undocumented young people who were brought over by their parents and are struggling to become members of society. Reyna teaches creative writing for UCLA Extension and speaks at libraries, high schools, colleges, and universities across the nation.
Meet Reyna Grande
Meet author Reyna Grande at the following Timberland Regional Libraries:
In Spanish
No más distancia.  Este programa se presentará en español. La escritora Reyna Grande hablará del tema de la inmigración a través de su historia personal, compartiendo con el público el poder de la lectura y la escritura para sanar las heridas que resultan del trauma de la inmigración. Reyna hablará sobre los efectos que tuvo la separación familiar en su relación con sus padres, su traumática asimilación, y las barreras físicas y metafóricas que tuvo que enfrentrar para poder triunfar.
In English
Crossing Borders: Reyna Grande on Immigration and the American Dream.  This program will be presented in English.
Using her first-hand experience, Reyna discusses the complexities of immigration and the way it affects not only immigrants themselves but also the families they leave behind. Books will be available for purchase and signing.
Copies of Reyna Grande's books are available to borrow from your local Timberland library. Formats include print in both English and Spanish, eBook, and audiobook. "The Distance Between Us" also includes a young reader's edition in print and eBook.