On September 20, baby boomers and beyond in Thurston-Lewis-Mason Counties can participate in the Living Well, Living Long Health and Wellness Expo. The 6th annual event is being held at Westminster Presbyterian Church located at 1925 Boulevard Road SE in Olympia. It's hosted by Senior Action Network (SAN) and organized by two of the SAN's board members, Lark Church, sales and marketing manager for Capitol Place Retirement and Eileen McKenzie-Sullivan, director of Senior Services of South Sound.
"The goal of the conference is to educate, inform and provide resources so that as people live longer, we will live well," explains Church. "Not just physically, but emotionally and mentally as well." The event is a manifestation of the mission of SAN, a coalition of businesses working to provide resources to improve the lives of seniors. "It's shocking how many times people tell me they have never heard of something or didn't know a resource existed," she adds. "We aim to change that with these events."
Thanks to the over 30 businesses sponsoring the event, including Gold Level Sponsors Senior Action Network, Health Alliance, and Funeral Alternatives of Washington, the event is free to attend.
Schedule
The Living Well, Living Long Expo starts at 8:30 a.m. with four keynote speakers. Attendees will be provided breakfast and lunch during the day. This year's speakers are:
Ana Mihalcea from Providence Lacey – Dr. Mihalcea is speaking on telomeres (the caps at the end of each strand of DNA that protect our chromosomes) and how they are connected to aging.
Vicky McNealy, nutritionist – Vicky is speaking on nutrition, specifically processed foods, additives and sugar.
Megan Barnett, physical therapist from Olympia Transitional Care and Rehabilitation ­– Megan will discuss ways you can reduce stress on your body and relaxation techniques geared toward seniors who do not have a more limited range of motion.
Linda Terry, from Linda Terry Brain Training – Linda will talk about cognitive brain exercises and discuss ways to keep your brain sharp that many people may not be aware of.
After the speakers conclude, workshops  are offered addressing the following topics:
Enhancing Your Quality of Life. Some of the topics covered include writing your own life story and obituary, making sure your finances are in order, powers of attorney and elder law. They will also discuss where to find resources when you need answers.
Nutrition that Makes Sense. Topic include antioxidants, genetics of nutrition, cooking for one and more.
Taking Care of You and Your Body. This section is all about exercise and will include a "hands-on" portion where people can try out different exercises targeted to seniors, including Tai Chai, yoga, chair yoga and more.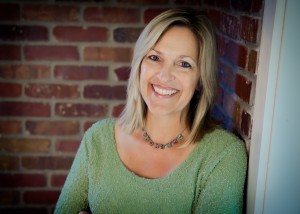 "We cover a lot of topics in just one day," says Church. "We try to touch broadly on these topics and then we give people the tools to follow up and research the areas they feel are most important to them."
In between sessions and during the lunch break, attendees can wander the vendors. Vendors will share resources for attendees, helping to inform them about local services and helping to answer their questions.
Throughout the entire day, Providence Home Health and Assured Home Health will be offering fall risk assessments asking, "How at risk are you to falling? How good is your balance?" Then, they will show you what you can do to help during the "I've falling and I CAN get up" talk, teaching you how to get up from a non-injury fall.
There will also be raffle prizes, including a watercolor painting by a local artist and a two-night stay at a mystery location.
Registration
The event is limited to the first 200 people, so pre-registration is strongly recommended and the sooner the better – they already have over 100 registrants. To save your spot, call Eileen McKenzie-Sullivan at Senior Services of South Sound at 360-586-6181.