When I first moved to Olympia, one of the first things locals recommended to me was to try Curry Corner for some of the best Indian food in the area. A couple months later when I did, I understood why the restaurant, Curry Corner, was held in such high regard.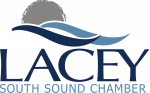 Located in Lacey, Curry Corner has a menu that boasts an array of spicy, flavorful dishes well-suited for both vegetarians and meat-eaters. The family-owned restaurant has a friendly, welcoming atmosphere with the owner, Dave Virk, often there to greet you before your meal.
The first time I visited Curry Corner, I enjoyed the shahi paneer, a dish made with Indian cheese, creamed tomato curry and spices. Dishes at Curry Corner can be complemented with a variety of traditional Indian sides, such as naan, a soft, leavened bread, raita, a yoghurt cucumber sauce and chutney, a spicy fruit jam. In following visits I have tried a variety of entrees off of Curry Corner's menu and have been similarly impressed with all of them. The diverse menu highlights flavors found across the country of India and illustrates staples of the Indian diet with items such as tandoori meats, curries, naan bread, pakoras and more.
Dave Virk opened Curry Corner in January of 2007, just over 10 years ago. Originally from Punjab, India, Virk moved from California to Thurston County in 1999 to raise his two children, who are now both in college. He was drawn to the area because of the friendly community, low crime rates and good schools.
In 2002 Virk and his family opened a beauty salon, Shingaar Salon & Day Spa. The salon had a popular spa package that included a lunch. In searching for excellent Indian food to serve at his salon, Virk began to consider starting his own restaurant in the area. Having a background in food and the restaurant business, Virk opened Curry Corner to fill the demand for authentic, delicious Indian food that he noticed from his clientele at the spa.
Since opening, Curry Corner has been wildly successful, quickly becoming a local favorite and winning KING 5's "Best of Western Washington: Best Indian Food" award numerous times. Curry Corner attracts customers from far and wide with patrons travelling from surrounding areas such as Tacoma and Seattle for incredible Indian food. According to Dave the key to good food is to take time in the kitchen without shortcuts and to create food with love.
By establishing the restaurant, Virk and his family have been able to share something special with the people of the area. He can recount many times that his food has won over people who were initially wary of or unfamiliar with Indian food. Once, a woman came into Curry Corner with her 55-year old brother, who was quite unsure about Indian food. Having never tried it before, he was worried it would be too spicy or that he just would not like it. His sister convinced him to give it a shot, and Curry Corner's food won him over. He is now a longstanding regular at Curry Corner. Food has an incredible ability to create new experiences, bring people together and expand horizons, and Curry Corner does just that. What better way to try a taste of someone else's culture than through a delicious plate of food?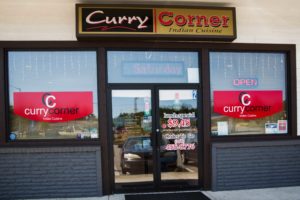 Beyond just providing expertly prepared dishes, Curry Corner also has a mini-market of Indian goods including spices, oils, mixes and other ingredients, so that people can bring home the flavors found in the restaurant. This makes classic Indian ingredients more accessible to the community of Thurston County. Thanks to Curry Corner, those who are familiar with using Indian items in their cooking will have an easier time finding them, and these products will also be more available for those who are less experienced with them to try out.
If you would like to try some of the best Indian food in the area, stop by Curry Corner at 9408 Martin Way SE. Check out the Curry Corner menu on their website.