No one will question that Thurston County residents, Trista and Jay Mason, lead busy lives.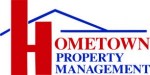 Jay is a detective with the Tumwater Police Department while Trista is a stay-at-home mom for their five-year- old son Caleb. She also serves as president of the board of directors for Family Education and Support Services (FESS), which provides parenting services in Thurston, Mason and Lewis counties. Jay is the former board president. Trista also volunteers with MOPS (Mothers Of Pre-Schoolers).
Now in their mid-40s, Jay and Trista decided in 2014 they had the background, resources and passion to become licensed foster parents. They waited until early this year to complete the process, which is not uncommon as potential foster parents weigh the changes that would come into their lives – and face paperwork that can seem daunting. They are licensed for children and infants to three years of age. In early August their first child, a 17-month-old girl, arrived at their home.
"I've had foster care on my heart for ten years," Jay says. "We just want to give kids a stable environment, even if it's just for a short period of time, a safe place, a more normal life."
"How you were brought up is your normal," Trista suggests. "We can provide a home that shows there can be a different normal. We can install a little bit of hope."
The Masons live on two acres in East Olympia and first met in junior high school in Kent. Both of their families moved around a lot, but they eventually reconnected through Facebook.
Both Trista and Jay say they have a passion for kids. Trista has a bachelor's degree in psychology and has worked both in group homes and at a therapeutic camp in South Carolina. "That really opened my eyes to how much kids needed help. I've always loved kids and loved being with kids," Trista explains.
Jay talks about what happened when he was trained on child abuse and neglect years ago and how that stuck with him.
Still, as Trista suggests, "parenting is hard work and it's not intuitive." That is why the Masons think having many people in their lives to help carry the load makes a big difference.
"We have amazing support all around," Trista says. "It's a big part of why we think foster care can work for us."
Support can be key. Fostering Together is one of two private agencies contracted with the state of Washington to recruit and support foster parents.
They provide help and advice through support groups, Facebook and in other ways – including help navigating the daunting licensing process.
Shala Crow, program director for Fostering Together in Western Washington, said the licensing process can be formidable but urges potential foster parents to take it one step at a time.
"It may seem overwhelming, but the outcome is the cherry on the top. Remember we are doing it for the kids," Shala says.
Potential foster parents take a three-hour orientation class and 24 hours of initial training. Arthur Fernandez-Scarberry, a trainer with the University of Washington's Alliance for Child Welfare Excellence, explains that potential foster parents should try to complete the necessary paperwork before completing their 24 hours of training. They can then turn in the paperwork while the rest of the process – background checks, CPR/HIV training, TB tests and a home study – are completed.
Once the paperwork is submitted, potential foster parents usually wait three to six months before they are licensed.
Interestingly, as many people enter foster care as leave every year (many stop fostering because they have adopted children through foster care). Some children are put in hotels or sleep in the lobbies of children's administration offices until a home can be found.
Jay and Trista say the training they took in 2014 placed more emphasis on the process than on parenting skills, but a new curriculum heavily emphasizes skills foster parents will want and need. The training covers such topics as dealing with trauma and loss, understanding and managing behaviors and working as part of a team.
Fernandez-Scarberry says potential foster parents should consider "while you wait" training – getting training hours finished before the license and the first child arrives. Foster parents are required to take 36 additional hours of training in their first three years of service.
By state law, the number one goal when children leave their biological homes is to reunify with their parents. Trista and Jay say they strongly believe in that goal and will try to help biological parents when they can. They are also willing to adopt if that door opens.
Caleb is excited about having other children in his family. "He would tell you he wants ten brothers and one sister," Trista says. But at his young age, he has struggled to understand foster care.
"He's trying to understand why kids come into foster care," Trista says.
Jay explains that foster parents can make a huge difference. And if someone cannot be a foster parent, they can support those who are.
"You'd like to save them all," Jay says, "But you start with one or two and try to have the most positive impact on their lives that you can."
For more information about becoming a foster parent, call 360-220-3785 or visit the online information page to learn more.