Jack Kiley was a senior at Lehigh University, a member of ROTC, when the United States Army asked where his preferred location would be once he got his commission.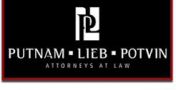 He provided the same answer as everyone else.
"We all put we wanted to go to Fort Shafter," Kiley said.
Fort Shafter, of course, was located in Honolulu, Hawaii, which featured quite a different climate, and far milder winters, than Kiley's current eastern Pennsylvania collegiate home.
"Several months later I get my orders and there's this little note pinned on it," Kiley said. "It says, 'We're sending you two-thirds of the way to Hawaii.'"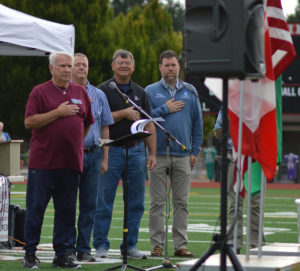 It was someplace Kiley had never heard of – Fort Lewis, Washington.
"A number of us were involved so we all turned the globe over wondering where the hell Washington was, let alone where Fort Lewis was," said Kiley, who has called Olympia home since 1971. "That's what got me out here. I went to graduate school at the University of Washington and now this is home."
The Aloha State's loss has been Washington's gain.
A statement that certainly rings true when considering the Washington State Senior Games.
For the last 15 years, Kiley's passion and enthusiasm has been instrumental to the growth of the largest Olympic-style multiple-sport event in Washington, helping it move from its modest early years to being one of the biggest of its kind in the nation with more than 2,000 athletes competing in 24 sporting events.
Kiley, who has served as president of the Washington State Senior Games for the past 13 years, first got involved with it as an athlete, participating in tennis following a career in finance where he was the Assistant State Treasurer before leaving public service and eventually starting his own consulting firm.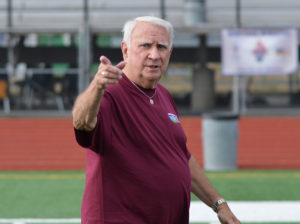 "I was just getting out of work and somebody asked me to be treasurer (of the Washington State Senior Games). A couple years later the president didn't want to be president anymore so I reluctantly raised my hand," Kiley said. "I certainly didn't expect this longevity. Now I am constantly looking for someone to take my place, but every time I try to get someone they say, 'Just because you were stupid enough to raise your hand, don't look at me.'"
But Kiley's jokes do a poor job of masking his intense desire to see the event, and those involved, succeed. And it's the latter of those two that keeps bringing him back year after year.
"We get responses from the athletes," Kiley said. "They thank us for being the incentive. We have golf, and programs like that have tournaments every weekend. But if you're a pole vaulter and a senior, we give them an option that they don't have, and they write us and tell us thank you for being the incentive because that keeps them training.
"It keeps them thinking about health and their quality of life. And then they come and measure themselves against others and compete, and that keeps them going. We're all arguing against old age, and this is the way they're dealing with it."
Under Kiley's watch, the Washington State Senior Games has added numerous new events over recent years, including badminton, pickleball, rock climbing, among many more.
"We keep adding stuff. People come to us and if they have an idea, we'll listen. The newest one is disc golf," Kiley said. "When you have someone who is enthusiastic and you have a venue and a promise of say 25 (participants) or so the first year, we'll go with anything. And we had (disc golf) for the first time this year and it was successful. A couple years ago we added rock climbing. It's only 15 people or so, but if that's what people want to do, we encourage and support it."
Kiley and his team are already thinking about how they can expand their catalog of events next year with, hopefully, rugby being added.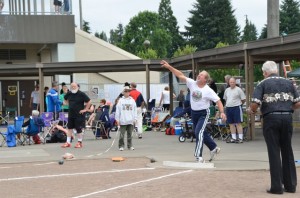 "A lot of it is the camaraderie," Kiley said. "These people come once a year, whether they are real pros are just off the couch, and they meet up with their friends. Competition is secondary to the camaraderie. It's the goodwill they are interested in."
With the events spread all over the south sound, Kiley logged more than his fair share of busy days.
After formally welcoming everyone during the opening ceremony at South Sound Stadium on July 22 he made stops at Capital High School for basketball, Shelton for shuffleboard, Puyallup for pickleball, Boston Harbor for cycling, Lacey for rock climbing and a handful of places in between.
"I had some heart attacks and six-way bypass in the late 1990s so I retired and this has become my passion," Kiley said. "I don't want to go to Arizona and play golf and score 95 every day of my life. So helping give these people incentive to come out, be active and test themselves is meaningful and I guess that's why I continue to do it."