Summer is really heating up, leaving many Thurston County residents looking for a place to cool down. While multiple neighborhoods boast pools for residents' enjoyment, only a few exist for the public to dunk in. However, many of our local hotels are creating an oasis to enjoy a swim for those of us without that easy pool access. If you are looking for the perfect staycation, dive into one of these pools located at a hotel near you.
Olympia
If your family is eager to take a dip in downtown Olympia, some great options are available for both indoor and outdoor pools. The room rates in downtown are on the higher end for swimming options, but many are within walking distance of shopping, parks and the Capitol Campus.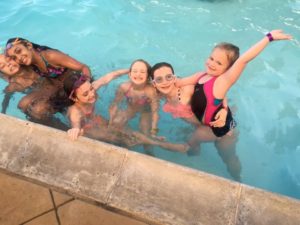 First, take a look at the DoubleTree by Hilton Hotel Olympia. Their saltwater indoor pool is open 24-hours-a-day and includes a large hot tub. Located just a few blocks from Percival Landing, the hotel has the starting rate per night of $100 but climbs higher over the busy summer weekends.
If you are looking for a quieter downtown option, check out the Quality Inn Olympia. With starting rates at $95, this hotel has an outdoor pool near the state administrative offices.
Nestled near Watershed Park, the recently built Hilton Garden Inn Olympia offers an indoor lap pool and spacious Jacuzzi. Rates are higher here, starting at $139 a night, but may be worth the splurge for the amenities and modern rooms found at this location.
Finally, step inside the Hotel RL Olympia by Red Lion on the Westside for a seasonal, outdoor swimming pool. If you are willing to pay the $120 average rate, this hotel also offers free bike rentals, a game room and a shuttle service to make for a memorable staycation in Olympia.
Tumwater
With new breweries, events and some of the best parks around, Tumwater may be the staycation location your family has ultimately been looking for. As more hotels take shape in the area, the pools have come with them.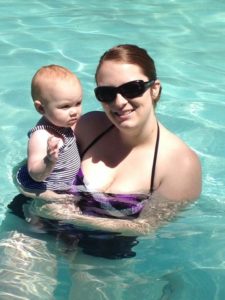 You may have noticed the La Quinta Inn & Suites Tumwater open its facilities last year. Head inside to take in the chic, modern furnishings and indoor pool. Starting at $149 a night, this hotel offers a military discount.  After a full day of swimming, you should be sure to enjoy their complimentary breakfast.
If you want an outdoor pool experience, Motel 6 Tumwater is a fantastic option. This no-frills motel has a large, outdoor pool at a daily rate of $60. The patio, with plenty of chairs and umbrellas, is perfect for lounging in the hot sun.
Comfort Inn Conference Center Tumwater is conveniently located just off I-5 on Tumwater Blvd. Their indoor, heated pool is the perfect spot to splash around rain or shine for $120 a night. This hotel includes a daily breakfast and is pet-friendly, which means the whole family can come to play.
Lacey
Lacey is the one-stop-shop for the most hotels in our area boasting pools. Many of these are located close to I-5, making access to everything our area has to offer quick and easy.
First, the Hampton Inn & Suites Olympia Lacey has an indoor pool with windows surrounding the patio area for an outdoor feel. The complimentary fitness room is well-equipped with a variety of options. Prices start at $129 a night with a discount available for booking online.
Comfort Inn Lacey offers a lot of bang-for-your-buck. With rates starting at $100, they have an indoor pool, hot tub, fitness center, complimentary breakfast, and free Wi-Fi. It is located within walking distance of bars and restaurants, too.
The nearby La Quinta Inn Olympia-Lacey has an indoor pool and Jacuzzi spa for guests to enjoy. The cool-off continues in their air-conditioned guest rooms. They also offer a free breakfast at a starting rate of $100 a night.
The indoor pool at Holiday Inn Express Hotel & Suites Lacey is large enough for the entire family to play water polo in. Bring your toys and play in the water until your fingers wrinkle. Rates start at $120 a night.
If you would like to pay half that price, check out the Super 8 Lacey Olympia Area. Starting at only $70, this hotel's rates allow you and your family to enjoy both an indoor pool and hot tub. Deck chairs are plentiful to relax in while the kids play as well.
At the Days Inn Lacey Olympia Area, they offer pet-friendly rooms along with a huge indoor pool at a daily rate of $80. They also have a fly-and-park option for families who are looking for a pre-vacation before heading out on the free shuttle to Sea-Tac for their next destination.
Lastly, the Best Western Plus Lacey Inn & Suites offers a Hawks Prairie location for a swim. The indoor, heated pool, hot tub and complimentary breakfast are included in the starting rate of $125. Be sure to check out their available discounts for military and senior citizens.
Take the plunge! Book any of these hotels to soak up some fun at the many pools offered in Thurston County.