It is hardly a challenge finding a cup of coffee in the Pacific Northwest. Within a quarter-mile, no matter my route, a specialty stand or bustling café can be found, waiting to serve that perfect pick-me-up, any time of day. Coffee has taken many forms and morphed into countless taste sensations over the years. So much in fact, some may have forgotten what coffee, all on its own, can even taste like. For those of you who have forgotten, the answer is…  amazing.
The team at Batdorf and Bronson Coffee Roasters works to make that perfect cup every day of the year. Whether you are enjoying a cold brew, café latte or classic drip, the secret to their delicious success lies in the quality of the beans.
"We like to align ourselves with producers that have similar beliefs and philosophies as we do. It all starts with quality. Once we establish the quality is there, we work closely with our producing partners to see where we can add value, and maximize benefits from the relationship for both us and them," shared Bob Benck.
Bob, Batdorf and Bronson's green coffee buyer, devotes part of his year to traveling throughout the world, looking to bring back the favorites we have grown to love and hoping to discover new, bold, interesting flavors for us to try.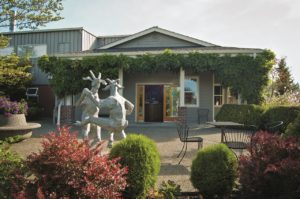 The classic cup has hints of chocolate, caramel and is slightly sweet, but if your palate craves new, unique and changing flavors you can find that too. In stores and online, Batdorf and Bronson is committed to connecting you with the tools and ingredients for the best coffee experience possible.
Let the packaging be your guide. Old favorites like the bold and toasty Dancing Goats Blend and the bright and balanced Capital Blend are wearing the signature blue Latitude packaging, while seasonal visitors are wearing the temporary brown Voyager brand, a friendly reminder they may only be around for a while. Bob shared some of the things he is looking forward to the most this summer.
"Currently, I am really excited about our Panama Finca San Sebastian. It has been awhile since we have offered a coffee from Panama. It is from the Boquete area on the slopes of Volcan Barú, yielding a complete cup with lingering sweetness and flavors of molasses and fennel."
"Soon, we will receive our new delivery of Costa Rica 'Cerro del Fuego'. This is an organic certified coffee from a producing group we have been working with for over 14 years. This year they produced a "pulp-natural", (process used to remove fruit from seed), lot specifically for us. The coffee is delicate and floral with flavors of melon and raspberry."
"Additionally, we will once again offer a certified organic Mexico 'El Triunfo'. This is a collection of producers, primarily women, that is located on the 'Triunfo' biosphere natural preserve area in the Sierra Madre de Chiapas. Think nougat, pecan and tangerine. Yum!"
In addition to seasonal roasts, Batdorf and Bronson is excited to launch their first bottled cold brew. Classic coffee, chilled to ease the heat of long summer days. You will also be able to find Batdorf and Bronson's cold brew bottles coming soon to both Ralph's and Bayview Thriftway.
I often have wondered how I could make that perfect cup of coffee at home, why it tastes so much better in shop than in my kitchen.
"Most home brewers don't have the ability to heat the water to the necessary temperature and often make too much," explained Bob.
A quality grinder, filter and sufficiently  heated hot water are all you really need to enjoy the full potential of your favorite roast. Conveniently, these items and many others, can be found online and in your favorite Batdorf and Bronson or Dancing Goats Café.
Batdorf and Bronson, while a local favorite, has also set roots in Atlanta, extending its expertise, experience, and standard of excellence miles from its original café in downtown Olympia. All the while, never diminishing the quality we have come to expect.
"The bar continues to rise as customers' expectations and tastes change and everyone at Batdorf and Bronson, from the owners to the buyers to the baristas work to exceed those expectations. It's cliché to say, but life really is too short to drink bad coffee," Bob said with a smile.
Make Batdorf and Bronson your summer pit stop and check out all the new, and old, favorites they have to offer. With over 30 years under their belt, and a dynamic team, you can be sure you'll be savoring your best roast yet.
"Every day is a new day. Every day I wake up and can't wait for a cup of coffee," Bob admitted. "The moral of my coffee story is that I still consider it a small miracle that with all the things that can go wrong with coffee processing, we still produce an exemplary cup of coffee and people are deeply appreciative. I am blessed to have this be my career."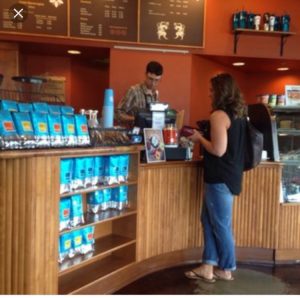 "Stopping at our Dancing Goats Coffee Bar while visiting the Farmer's Market is a perfect opportunity to sit outside and enjoy a refreshing pick-me-up. We have something for everybody. Whether you prefer a cold brew coffee or a perfectly crafted macchiato, it is our pleasure to share our passion and provide you with an exceptional coffee experience. We want to tell you our story."
Batdorf and Bronson Coffee Roasters can be found online or stop by their tasting room located at 516 S. Capitol Way in Olympia, just adjacent to the Farmer's Market.
Sponsored