Being a mother, I've finally realized the work it takes. It's not just about getting my daughter dressed and fed, but instead it's a constant cycle of teaching and love. It's exhausting! Now that I'm living this experience, I realize how important it is to honor our moms on their special day ­–Mother's Day. This year, give your mom a gift she will love – time spent with you ­- through an experience to remember.

Pack a Picnic 
Every mom can appreciate a thoughtful meal. Skip the long lines for brunch and instead pack a picnic to one of the many beautiful parks in Thurston County. Ask for her lunch order, make enough for the whole family and head out to explore. You can picnic in the sky at Overlook Point Park or down by the edge of the Puget Sound at Burfoot Park.
Take a Hike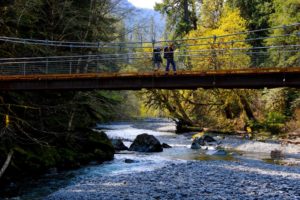 Have mom strap on her hiking shoes and enjoy the picturesque outdoors. We are incredibly blessed to live in an area with all levels of hiking trails at our fingertips.
Whether it's a short jaunt through a local park trail or a day trip through the Olympic Mountain foothills, a walk through the forest may be the perfect way help your mom relax on this day of celebration. Use our Activities section to get ideas for hikes all across the area.
Sail Away
If your mom is one with the waves, consider an hour or two in a kayak as a way to celebrate her day. The tranquil waterways provide a relaxing celebration any mother could enjoy. Rentals are available throughout our region for all levels of experienced paddlers.
If your mom would like to stay on dry land but still appreciates the beauty of boats, head down to Percival Landing to celebrate the 38th Annual Olympia Wooden Boat Fair. A wide variety of boats will be on display along with free entertainment all day long. Be sure to walk through the plethora of crafts available from local artisans and the Food Alley booths to savor the flavor of the fair.
Shop Around Town
This weekend is the annual Girls Night Out celebration in downtown Olympia. This year, the festivities extend to two days with fun on Friday from 10 a.m. to 9 p.m. and Saturday from 10 a.m. to 6 p.m.  Be sure to pick up your goodie bag now. Learn more about fun events, raffles, photo booths and more in this full article.
Paint the Day Away
Get mom's creative juices flowing with an opportunity to paint family memories. Painted Plate gives you the chance to paint pottery together that will last a lifetime. When you're finished, indulge in a sweet scoop of Olympic Mountain Ice Cream.
Just next door, check out Let's Paint! This sip and paint experience is offering Mother's Day classes throughout the weekend. These classes are at a special discounted price and will give mom the chance to create a painted canvas she can hang proudly in her home.
Musical Mom
There are free concerts happening around town on Mother's Day this year. First, stop at the Capitol Rotunda to listen to the sounds of The Olympia Flute Choir. The Capitol dome fills with music beginning at 1:30 p.m. and is completely free and open to the public.
Over at Percival Landing, music will fill the docks beginning at noon and lasts until the late afternoon. Here, mom can dance along to bagpipes, jazz, and celtic music. Click here for a full schedule of entertainment during the Wood Boat Fair happening on Mother's Day.
Pampered Parent
Every mom enjoys being pampered on Mother's Day. Consider some of the low cost spa options in our area. First, check out the deals at the local nail salons. Many of them are running specials on manicures and pedicures for mom that can't be beat including local T-Spa Nails locations. Nothing says "I love my mom" like a foot massage and sparkly toes!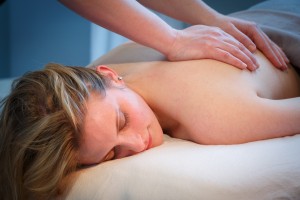 Now, if you really want to show mom how to relax, spring for a massage, facial or body treatment. Derma Medical Spa offers a wide variety of services with specials offered throughout the month. Schedule for both of you and indulge in a day of pampered relaxation.
No matter what you decide to do to honor mom this year, be sure to make it a day she will love and remember for many more Mother's Days to come.