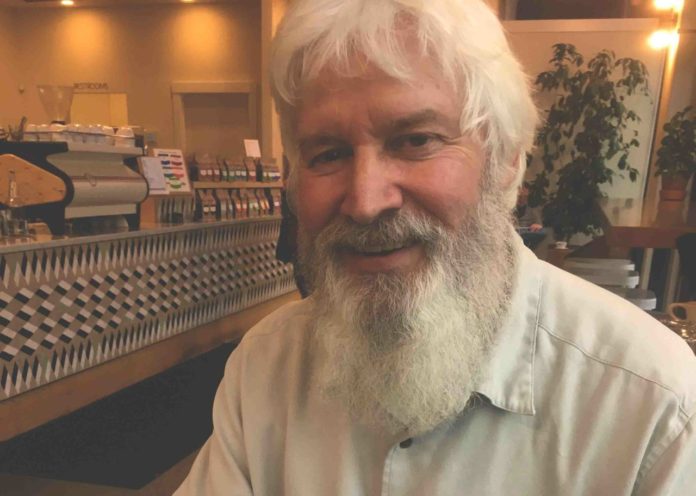 Influences are often gained from surrounding environments, and for Charlie Saibel building upon these influences has been a natural instinct in his musical career. The ability to learn an instrument is something we all possess. The

ambition and emotional desire to make music a sole priority and livelihood, however, requires a type of musicianship and genuine passion that is few and far between.
Growing up in Olympia, Saibel was committed to a lifestyle of music from an early age. His father Bernard played classic composers such as Rachmaninoff, Beethoven, Mozart, etc. "Back in those days, it was common to keep a piano in the house for everyone to learn a little," Saibel says, but his father was on a different inspirational level. Beginning piano lessons were quickly launched by second grade, and Saibel's musical journey truly expanded with the diverse selections of records kept in the house by his brother Bob and sister Katherine. "I have strong memories of those times," Saibel says, and he expresses gratitude to his siblings for his introduction to rhythm and blues, jazz and rock n' roll.
Those were formative times for Saibel, and they formulated his path toward his first band in high school, The Dilettantes, in 1967 when he learned to play the organ and master the many sounds of the keyboards. From that point on Saibel could be seen practicing his chops in jam bands at dances, country clubs and any other gig. "I was on my way to being a lounge musician," Saibel remembers.
During the late 1960s and early 1970s Saibel went to Stanford on a football scholarship though sports could not beat his obvious passion for music. During his time in California, he was introduced to the touring aspect of the industry with his alternative rock band, traveling up and down the West Coast and as far away as Texas and Montana. Touring is a difficult lifestyle to be committed to, and Saibel soon said good-bye to the road and hung his hat in Portland, where the industry started to really open up for him.
This was the beginning of the disco era. "Baby boomers were single, and liquor laws were not as serious," Saibel recalls. The disco era can be a controversial topic in the history of the music industry. The technology and culture were advancing, and live rock bands were at risk of losing gigs because of disc jockeys playing records at the clubs. This was not a road block for Saibel, though; not only did he adapt to the disco times, he also grew from them, furthering his knowledge on keyboards while still maintaining his passion and drive for performing.
"The disco era was fun; everyone was lined up and grooving. It was a great time for keyboards and enhanced sounds," Saibel explains. Each keyboard carried a unique sound, creating variety and expression in a very subjective way. This was a crucial development for music, and Saibel was able to experience the birth of it as performer resulting in his distinct and memorable rapport with the audience.
At the time Portland offered more opportunity for local bands than any other known city, so Saibel stayed until the work became uncertain and unpredictable with the economy. In 1980 Saibel moved back to Olympia, began working for Washington State and formed a life with his newly-wed wife Jill. For well over a decade Saibel was able to maintain a career strictly off of performing in various bands, an impressive feat to be a full-time professional musician.
Art can often be portrayed as a hobby or phase rather than a legitimate career path; Saibel broke the cycle of that convention for as long as he could. Though he had to rearrange the role of music in his life, it was still cherished and appreciated when he was able to practice with The Olympia Tentette and Lakewood Community Jazz Band. Olympia's jazz scene was and still is sophisticated. Saibel's experience with lounge music did not qualify him for automatic entry to its culture. "Syd Potter helped me gain acceptance as a jazz musician by including me in two big bands of which I was a member for over eight years," Saibel gratefully states. Joe Baque, Pat Lee, Mark Rensel and Dick Metcalf were also predominate characters in Saibel's reintegration into Olympia's music scene.
Now semi-retired, Saibel still enjoys performing. He can be seen at Rhythm and Rye every third Sunday of the month. He also plays at the Olympia Farmers Market with special performances on Halloween eve and Christmas Eve. The Olympia community has been very supportive of his decision to maintain a primarily solo act. Charlie Saibel has released two CDs and is currently planning a third. Saibel's connections have led him many places far and wide and provided him with endless opportunities in the music industry, no matter how small of a world it may present itself to be.