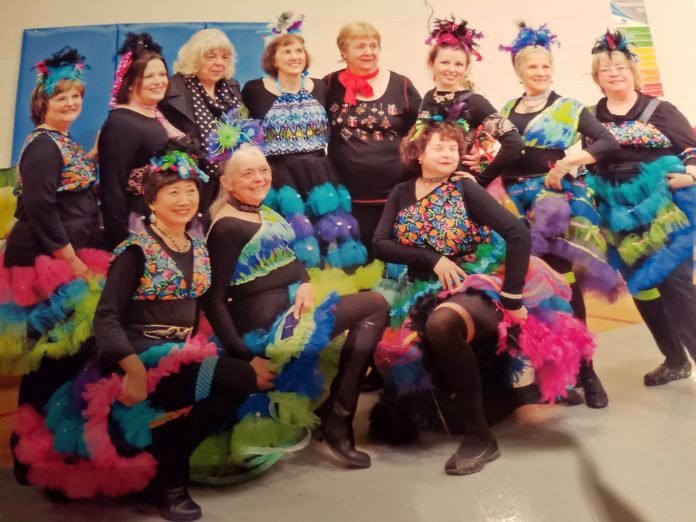 The third Cupcake Cabaret is coming up on March 31 from 6:00 – 8:00 p.m. at the Briggs YMCA and this family friendly event is not to be missed. A benefit for the South Sound YMCA's annual campaign, the two-hour show will feature dancing, music, and song from local group Melodies in Motion, as well as a few special guests. The YMCA will provide cupcakes and punch to enjoy during the show.
Melodies in Motion features an average of 19 volunteer performers and is a multigenerational team, with dancers in their thirties up to their eighties! According to co-producer Leslie Weaver, these folks do it for the love of dance. "We like to make contributions to local, non-profit organizations. Most of us are members of the Y and some of us take dance classes there. Since we do use the Y, we think it's only fair that we share what we've learned there and make sure others are aware of the Y and the many programs it offers."
Health and wellness programs for people of all ages are also an important aspect of the YMCA's programming. In addition to offering dance classes in ballet, tap, salsa, and the Two Step, the YMCA's "Active Older Adults" programming includes the Music Matters band. The band provides the opportunity for folks who sing or play an instrument to come together and jam on a regular basis. The Music Matters band will be entertaining Cupcake Cabaret guests before the dancers from Melodies in Motion take the stage.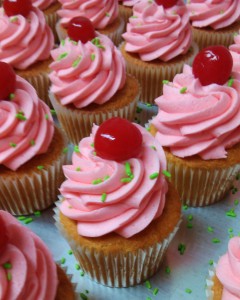 This year's Cupcake Cabaret theme will be a Flashback to Rock N Roll in dance and song, featuring music from the fifties, sixties, and seventies. Artistic Director, Roberta "rg" Gray choreographed ten new ensemble dances for this show. Specialty numbers by Melodies in Motion dancers and guest artist dancers and singers round out the show. Roberta "rg" Gray designed the show. Weaver and Michelle Gipson from the YMCA are co-producing the show.
When not doing benefits for the YMCA and Senior Services for South Sound, Melodies in Motion often performs at senior living centers in the area, but their shows appeal to all ages and they hope to see a lot of families in attendance at the Cupcake Cabaret. The group's performances are typically held at no charge at senior living centers in the area, asking only that the venue make a contribution to the YMCA and/or Senior Services for South Sound.
Tickets are $10 and available for purchase at the Briggs YMCA membership desk as well as online here, with all proceeds from ticket sales and additional donations going to the YMCA. The goal is to raise $1,000 toward the annual campaign's overall goal.
Each year, the South Sound Y and a team of dedicated volunteers run a campaign to raise funds for programs, scholarships and financial assistance. This year, they are aiming to raise $365,000, ninety-five percent of which goes directly to programs and financial assistance. The funds raised are spread between both branches and diverted to programs with the greatest need. Scholarships and financial assistance make it possible for families with limited incomes to participate in all the YMCA's programs.
Christina Carmen Crea, Marketing & Communications Specialist for the South Sound YMCA, says, "We are always thankful and willing to work with those who believe in our cause and want to help us raise money for our Annual Campaign."
If you are unable to attend the Cupcake Cabaret, you can also contribute to the South Sound YMCA's annual campaign here.
Sponsored