Just outside Olympia, down the rolling hills of Delphi Road, stands a building you have probably driven by often. But unless you live in the area, you probably don't know the significance of the white building with red trim. From 1910-1942 many children called 7601 Delphi Road their school, and fortunately for our community, this historic building is still standing. "Most of these buildings have either been torn down or been converted, or changed so much that they're no longer the same. I think this is probably the finest example left in western Washington of the original school buildings," Shane Jewell, who maintains the building, explains as he takes me on a tour.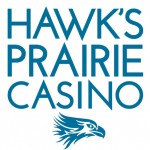 Walking around, he points out the original slate chalkboards still hanging on the walls and the ink spots left on the rough wooden floors, just a few of the reminders of days gone by in the Delphi Schoolhouse. The building is still only heated by a lone wood stove, but Shane assures me it does its job.
It's not hard to imagine what it must have been like coming to school in this one-room schoolhouse more than 60 years ago. Shane helps paint the picture for me. "The kids would come in the morning and pump the water by hand and build a fire and spend the day there – all the kids in one class. Sometimes they would ride in on horses or sometimes they would walk." In the back of the room the old coat closet remains, complete with the original hooks, but gone is the corner basin for hand washing.
While the kids were busy learning, so were the Delphi Schoolhouse teachers. Because it served as a training classroom, teachers usually only stayed for one year and lived in the small cabin located next to the school. Shane tells me he still occasionally receives calls from former teachers and students wanting to talk about their days at the school. In 1942 the schoolhouse saw its last students leave, and unfortunately, the teacher's cabin was sold off when the property owners needed money around the same time. However, two years later, the schoolhouse and property were donated to the Delphi Community Club. The building became a gathering place for the club and everything from dances to funerals were held at its location. "It has helped hold us together so that the Delphi community itself still has a gathering place. It's just good to know it's there if we need it."
As I sit down with Shane at his residence just across the street, he pulls open a box of archives. Inside he's got cassette tapes and video recordings from the "old timers," as he calls them, describing the early days in the Delphi Valley. "I'm just trying to preserve all this stuff. Because someday, somebody will have the energy to go through it and do something with this." He's even able to show me the original minutes from the very first Delphi Community Club meeting in the schoolhouse in 1944. It reads like a timeline of sorts, and I can't help but notice the beautiful cursive writing. I feel like I'm looking through a diary or a time capsule.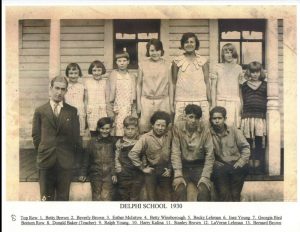 However, all this great history was almost lost in the early 2000s, when the schoolhouse fell on hard times with current community club leaders retiring and getting older. That's when Shane and his wife, Macy, stepped in to do their part to help. As longtime residents of the area, the two have always been active in the Delphi Community Club, which still meets at the schoolhouse. "They were looking at selling or giving away the school house. It was pretty run down and membership had dropped off. There wasn't much money in the bank," Shane explains. A public meeting was called, and everyone agreed something needed to be done to save the historic building. Macy was elected President of the Delphi Community Club and Shane became the treasurer. Their top responsibility would be keeping the school afloat and its history intact.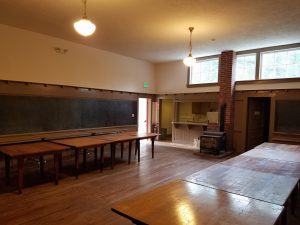 The pair started with some much-needed updates to the building so the space would be rentable to raise funds for its maintenance. This included a new roof, paint inside and out, repairing plaster, and remodeling the bathrooms. Not easy work, but something Shane says he's proud to have been a part of. "We'd love it if somebody else wanted to step in and do that because we've been doing that for a number of years now. But we are also realistic enough to know that there really isn't anybody out there yet. Somebody will come along. When we can't do it anymore, somebody will take over."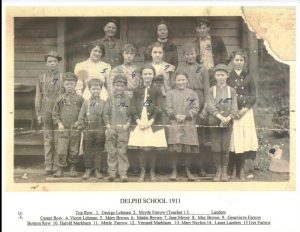 Shane has guaranteed future generations will always know about the old schoolhouse on Delphi Road. He designed a large boulder commemorating the more than 100-year-old building and its deep history. "I think once you lose your history, you've lost your roots. There are a lot of people out in this area who don't have roots, but if they live here the next 40 or 50 years they are going to feel like they have roots. And if they can tie that into something that was here before them, I think that they feel more like a part of the community."
These days Shane says the Delphi Community Club has about 30 dues-paying members and they are a recognized non-profit organization. Every spring the organization hosts a plant and rummage sale which acts as their main fundraiser for the year. The Delphi Schoolhouse is available to rent all year, except winter months when it's winterized, to be rented for events. To learn more about renting, call 360-943-6437 or send an email through their contact page. With a capacity of 50 people inside and many more outside, reasonable rates, and a great history, it's perfect for a wedding or family reunion to make new memories.