Submitted by Lacey Parks and Recreation
In case you haven't noticed, we are in the midst of election time! Well, here's something you can vote on that is truly fun and exciting to vote for, something that will put a smile on your face AND a smile on your neighbor's face. We need your vote right now to help Lacey receive a $25,000 grant to bring more concerts and music to the community next summer.
Lacey Parks & Recreation has been bringing music and entertainment to Huntamer Park each summer since 1995 and now they need your help to bring even more music in 2017!  The City of Lacey, along with the PARC Foundation and the OLTVCB have applied for the national Levitt Amp [Your City] grant which would bring $25,000 to the city to spend on more great bands, a greater variety of styles and genres, bringing regional and national bands to Lacey for a 10 week summer series of entertainment. But, we cannot do it without your help.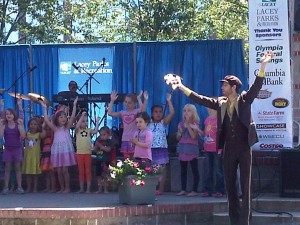 Cast your vote for Lacey at www.levittamp.org between now and November 21 so we can amp up the music in 2017!
The Levitt AMP [Your City] Grant Awards is an exciting matching grant program made possible by the Mortimer & Mimi Levitt Foundation, a national private foundation dedicated to strengthening the social fabric of America through the power of free, live music. With Levitt AMP, the joy of free, live music is bringing communities together in small and mid-sized towns and cities across the country.
"The vision is to create a new 10 week series of concerts on Thursday evenings at Huntamer Park to allow the most access for the community to participate. The plan also includes craft and food vendors to be on site creating an exciting place for friends and families to gather to enjoy the summer evenings," says Jeannette Sieler, Recreation Supervisor with the city of Lacey. "Our goal is to create a dynamic place that engages the entire community through music, art, and shared experience. Presenting free concerts in an outdoor location that is ADA compliant and accessible via walking, bike, bus, and car this ensures that everyone can attend. Producing more concerts that reflect the diversity of Lacey will entice local residents to try new experiences and connect with more of their neighbors. By offering the gift of music, the universal language, we can bring our entire community to Huntamer Park."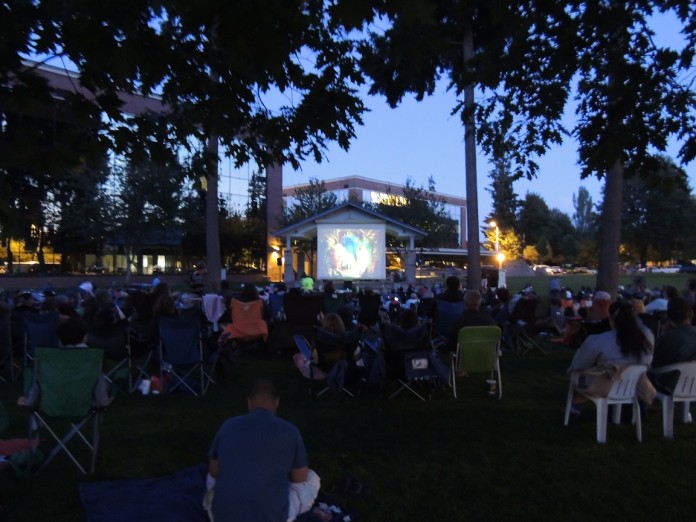 Currently Lacey in Tune includes seven weeks of Wednesday noon concerts, Tuesday evening Children's Entertainment and 4 weeks of Saturday Music and Movies in the park. If the grant is received, this schedule will be slightly altered, still offering the noon and Tuesday programs but for three or four weeks, so we can focus on a Thursday evening series that will be more accessible to more people than the Wednesday noon time.
"Our Wednesday noon times are popular with the staff of businesses around Huntamer Park as well as seniors and those that come by van with assisted living facilities.  We don't want to eliminate these all together but would like to offer the bulk of the concerts at a time where more of the community can attend and enjoy." shares Sieler. "We are excited about the possibility of expanding our summer entertainment series in a way that will energize our community in a positive and fun way, but we can't get the grant without the votes for our proposal, as we are competing with cities and towns all over America. Folks in surrounding cities will also benefit if the grant is awarded to Lacey as our central location along I-5 makes us accessible to so many."
Cast your vote to AMP UP the music in Lacey next summer! Click here to view a video sharing all about the vision for this new phase in community entertainment.