When I visit a health specialist I want to know I'm being heard. I want treatment that fits my schedule and budget, and I want the practitioners to work together, so if my primary specialist is out, I feel comfortable with seeing another provider.
Penrose & Associates Physical Therapy feels the same way. In fact, part of the reason owner and Physical Therapist Jennifer Penrose started her own business was because she sympathized with patients who didn't feel listened to.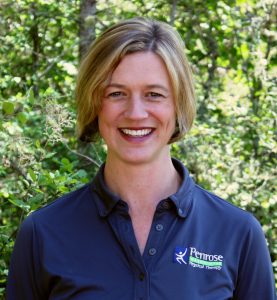 Since 2007, Penrose has provided a service and space that allows for the type of patient care clients deserve.
"When you choose to do physical therapy with me, you're in good hands," says Penrose, who notes the entire team, from her assistant to the front office staff who handle scheduling and paperwork, know the individualized plan for each patient.
"We provide effective care and evidence based care," she says. "Our goal is to get people better faster."
Penrose explains her approach. Instead of the traditional schedules of patients coming in three times a week for one year, for example, she encourages patients to come in maybe one time per week, then equips them with exercises to do on their own time. Then the patient simply returns to Penrose & Associates Physical Therapy, gains more tools and techniques as they progress, until results are achieved. (Of course, she reminds, if the injury is severe, then a more hands-on approach may be needed.)
When someone is in pain, Penrose wants people to "think physical therapy first."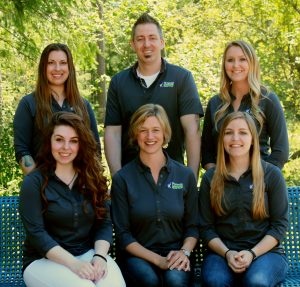 Penrose & Associates Physical Therapy practitioners treat dozens of ailments, from fibromyalgia to muscle injury and everything in between. They even customize to lifestyles, from sports injuries to pain associated with desk jobs. Because Penrose has been a trusted therapist in the community for so long, if treatment is needed from a different source, she has a variety of references at her fingertips.
"We negotiate with people on their plan. If there is a condition that needs extra focus, I'll do that, but sometimes it's more like I'm a consultant. You can do much of the work at home," she says.
Penrose's philosophy includes recognizing the body as a whole. For instance, if she's treating foot pain, she'll take video of a person walking, then study the posture, gait, and other indicators of body imbalance and treat accordingly.
Other therapies at Penrose & Associates Physical Therapy include orthotics, personal training, and massage therapies.
Penrose knew at a young age that she wanted to help others heal through physical therapy. In high school, she suffered a back injury while playing tennis. It was so severe, it stopped her from even standing up without pain.
But her treatment through physical therapy enabled her to feel well enough to travel and play in the state tournament.
"I was pretty much hooked after that," she says. "From crawling around and hardly being able get dressed, to playing the next weekend was amazing. That was very much the moment I knew that this is what I wanted to do – to be that person for other people."
Another tool Penrose offers the community is patient education, such as low back pain classes and runner's workshops.
Penrose has been a physical therapist in the community since 2001, working closely with orthopedic surgeons and physicians and speaking at and attending seminars on her work. For more information visit www.penrosept.com.
Sponsored