STEM programs are giving local students, from preschool to high school, real life skills in the areas of science, technology, engineering, and mathematics (STEM). At the Northwest Christian Private Schools, the nearly three-year-old STEM program was given life by Superintendent Larry Weber and is thriving at both Northwest Christian High School (NCHS) and Community Christian Academy (CCA),  the schools preschool-8th grade program.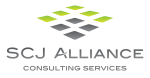 For most of his career, prior to coming to Northwest Christian Private Schools, Weber worked in the areas of STEM Now, he uses his past experiences and training in developing systems from scratch to guide and inspire students. Even before its inception, Weber felt the need to incorporate STEM into the schooling system. "It just made a lot of sense to go that direction," says Weber. "There are so many jobs in that area so we have to prepare our students for the jobs of the future and STEM is a huge part of that future."
A big part of the NCHS and CCA STEM program is integrating project management skills, an essential component to job success, alongside regular class work. Examples of this include fourth graders creating flow charts to display progress on their projects and innovations currently underway. Businesses are asking educators to help children develop these skills at an early age to acquire a mindset for life. "Organizations have identified a need for workers who possess convergent and divergent thinking skills and are proficient when it comes to collaborating with others," says Dawn Carrillo, the sixth grade teacher at CCA and a current leader in the school's STEM program movement.
Skills such as project management and critical thinking are key for students to develop now for success in future jobs. "That is what makes our program different," Weber explains. "In that way we are giving our kids the competitive advantage that they need."
But what exactly are the children taking away from this integration of science, technology, engineering, and mathematics into their daily curriculum? Are not these elementary school kids bored of being forced to work toward future job prospects when milestones such as high school seem eons away? The answer is "no" if it involves hands-on learning.
Hands-on learning has excited and motivated the younger kids in the STEM program. Last year a hands-on robotics program taught fifth and sixth graders how to build robots from scratch. If there was any doubt on whether or not these kids were enjoying the STEM integration, it was trumped by the number of them wanting to stay in during recesses to continue working on their robots. "This tells me great learning is going on, if kids are willing to skip their breaks for more school work," says Weber.
Students are seeming to engage quickly, and their interests are sustained, when projects involve multiple disciplines and opportunities to invent, design, and make their ideas concrete. Carrillo noted another positive aspect, when taking on real world problems, is that "children seem to naturally possess an altruistic nature if empowered to think and consider helping others."
The administrators and teachers at NCHS and CCA are currently working to build a cohort of businesses for a partnership program. Business leaders and people in the community with skills and job training in the STEM field are being invited to mentor the children and create even more real-world connection.
This past year, CCA changed their annual science fair, adding the twist of STEM On May 12, each student's months-worth of accumulated work was presented. The teachers were given a task to come up with STEM project-based units that would challenge student teams as they developed, designed, and engineered their way to a final project. Kindergarteners designed projects around the fairy tales they were learning to read. For example, teams of two to four kindergarteners were building houses to withstand the wind of a blow dryer to simulate a big bad wolf huffing and puffing.
First graders designed space rovers from broken down toys and shoeboxes to withstand simulated planetary weather conditions. Second graders watched the life cycle of live larvae develop into butterflies, then built and engineered butterfly biomes for them to live in after they emerged from the cocoons. Third graders built simulated shelters from raw materials harvested from the woods.
Fourth graders started businesses to raise money for City Gates Ministries. They learned to use Smart Draw, a program for flowcharting processes which were used to measure their best products and profit margins. Fifth, sixth, and seventh graders were given the task of innovating on a recent technological invention by researching and developing what it would be capable of 20 years into the future. And lastly, the eighth graders researched famous inventors.
These are just the few beginning examples of what the STEM program is doing in everyday classroom life at the Northwest Christian Private Schools. By giving students a goal to work for, a team to work with and an audience to impress, the STEM program is teaching life skills to children, preparing them for the future. A future that will certainly involve STEM.