Submitted by Community Christian Academy
Summer is just around the corner and if you are like many Thurston County families, you are looking for enriching summer activities for your kids.  If that list includes a fun, Biblically based summer camp then join us on the Community Christian Campus in Lacey this summer, where camps are available all summer long to nurture your child's love of life, and the Bible.
Our summer camp is open to anyone entering grades 1st through 7th starting June 20. Additional options are available for Preschool aged children.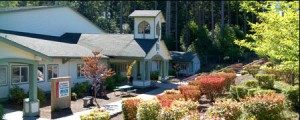 This year's theme is "Deep Sea Discovery" and campers will dive into God's word to see how He has been with His people every step of the way.  Like any great summer camp, our "Deep Sea Discovery" includes weekly field trips, games, crafts, weekly chapel programs, bike riding, library time, sports, computer time, swimming, and much more!
As in years past, campers will visit the Timberline High School indoor pool twice a week for free swimming time.  Once a week campers will head out on a field trip such as the Tacoma Rainiers, Point Defiance Zoo, bowling and much more.  Once a month our group will visit the Timberland Lacey Library for book check out and summer reading reinforcement. There truly is something for nearly every child.
In addition to all the fun, CCA provides a nutritious lunch for all campers each day.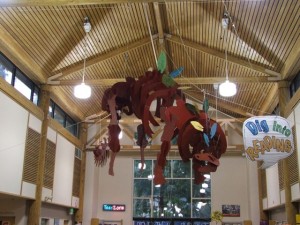 Complete registration packets including summer calendars are available in the Community Christian Academy office or on our web site by clicking here. Campers can register for individual days, weeks, months, or join us for the entire summer.  If you have any questions please call Linda Cordero at (360) 493-2223.
We additionally offer a Preschool Summer Program for children ages 2 1/2 through 5 years old.  Our Preschool Summer Program begins June 15, with open enrollment available throughout the summer.  Preschool students enjoy our normal preschool activities during the summer months along with fun outdoor activities, nature walks, water play, field trips, and much more. We also have several summer themes including sea life, zoo animals, art and other age appropriate STEM activities.
You can learn more about our Preschool and Childcare Program by calling us at 360-493-ABCD or 360-951-3054. You can also access information about our Preschool Summer Program by clicking here.
Our campus is located in Lacey, Washington at 4706 Park Center Ave NE Lacey, WA 98516.