When Jennifer Marin arrived at Pacific Lutheran University in 1995, she was interested in two different career paths: music education and veterinary science. As college majors, they couldn't have been farther apart, but Marin found a way to keep the best of both worlds—even if it involves managing wiggling bodies, off-key singing, restless feet, and even, sometimes, naughty behavior. Serving as the band director at Griffin School and the leader of the Steamboat Island Kibbles and Bits Dog 4-H Club, Marin loves the fact that kids and dogs come to her classes with room to grow.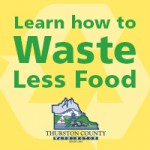 "I started showing dogs when I was in sixth grade, and by eighth grade I was also working at a veterinarian's office. I was a dog washer, kennel cleaner, and vet assistant," Marin says. "I had a border collie named Tucker, and we were very successful together. I attribute our success to the mutual trust we shared.  4-H taught me important life skills, and in many ways I realize my passion for leadership and teaching came through my involvement with 4-H."
"There is a very strong connection to my current service to youth and my own youth," she adds. "I met caring adults who supported, encouraged and challenged me."
When young people join 4-H with the goal of training their dogs and preparing them for competitions, the experience is much more than your typical dog obedience class. Students are expected to develop self-reliance and patience through working with their dog daily. They have to keep records of their dog's progress and use them to make decisions about their animal's readiness to enter shows and fairs. Young dog handlers are trained to be polite and outgoing with the public, other competitors, judges, and fair officials. Once they enter the ring with their dog though, it is all business.
Marin says she has never met an untrainable dog. One of her young 4-H students isn't so sure. Alaina Houser, a sixth grade student at Jefferson Middle School, asks, "Even Lulu?"
Lulu, a German Shorthaired Pointer rescue dog, almost didn't make it through her first week at the Houser home. She yanked the carpet away from the walls, shredded stuffed animals, and barked incessantly. The Housers needed help, so they signed Alaina and Lulu up for 4-H.
"Lulu loves my dad more than anybody," Alaina explains. "The first time I showed Lulu at the fair, we decided that my dad shouldn't watch us. If Lulu sees him she forgets everything and runs to him. Well, my dad got too close and she smelled him. He was in the cow barn and she still smelled him. She ran out of the ring and tried to jump over the fence to get to my dad. That was not a good time," Alaina looks down at Lulu with a frown on her face. Lulu grins and thumps her tail.
Marin has an eye—and an ear—for the fine points that make the difference in learning a new song in band and helping young dog trainers increase their skills with their pets. "Dog training requires a lot of detailed timing and attention to small cues and young kids can easily miss those cues even when they are trying their best. Staying positive, being kind and remembering that I am nurturing the whole human and the whole canine is important.
4-H isn't about having the most competitive team.  The dogs are an avenue to teach life skills, compassion, team work, honesty, leadership, goal setting, and overcoming obstacles," Marin comments.
Alaina has been a member of Steamboat Island Kibbles and Bits 4-H Dog Club for four years. She is calm and petite. Lulu, to put it plainly, is a bit of a rabble rouser. She has a lot of energy. Marin instructs Alaina that a dog like Lulu is motivated by vocal commands and praise. Alaina practices assertiveness, correcting Lulu's behavior, and following through with her commands. As a 4-H leader, Marin adheres to the philosophy that perseverance is one of the greatest skills for 4-H students to learn. When a student struggles with her dog, Marin does not take the dog's leash from the student. Instead she stands next to the pair encouraging them to work together.
"Lulu is better now, isn't she?" Marin asks.
"Yes," Alaina replies. "A little better. She doesn't run to my dad all the time anymore."
"Don't forget how good that feels. It means you and Lulu have learned together," Marin reminds her with a pat on her knee.
When Marin started Steamboat Island Kibbles and Bits 4-H Dog Club 16 years ago, four students signed up. Now there are 13 committed members of all ages who work with their dogs and run their club like a professional organization. They meet every Monday night and hold business meetings once a month where they plan community service, 4-H promotions, and events as a club. Alaina, 12 years old, is both the secretary and the webmaster for the club.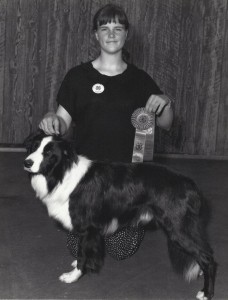 One word describes Jennifer Marin: effervescent. She manages to give her full focus to Alaina, keep Lulu sitting properly with a glance, and participate in a lively conversation about the joy of working with young people in band class and a 4-H dog club.
Marin leans forward her eyes sparkling. "When children begin to feel empowered by their own strengths and are willing to take risks because they trust, they are inspired to give back on their own without prompting.  The smile they give me when they know they have accomplished something great makes me feel grateful and blessed."
"I think there is hope for Lulu to behave even better because of Jennifer," Alaina says stroking her dog's head. Lulu, looking at all of us, turns to Marin with an adoring smile.
You can almost hear her thinking, Maybe.