We have hungry people in our town. Did you know that three times each day, on every day of the year, meals are served at the Community Kitchen in Olympia? Operated by Catholic Community Services, the program supports the nutritional needs of low income yet often working people. The space is tucked down a short stairwell in the Salvation Army building on 5th Street.
Gabriel Ash oversees the activities at the kitchen as well as being the Case Manager for Drexel House, a facility meant to reduce homelessness by providing emergency, transitional and permanent housing. The Community Kitchen is open to everyone.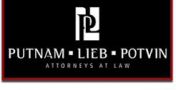 You might imagine Catholic Community Services has a bevy of chefs and kitchen workers to prepare and serve all these meals, but they don't. The Community Kitchen does employ a part-time cook who often prepares the breakfast, cooks up large portions of donated meat for later use and helps to keep the pantry in order. That's a tall order right there.
All of the lunches and dinners are staffed by volunteers from throughout the county. "Volunteers make this possible," explains Ash. A few of the teams have been cooking together for decades and go all the way back to the time when meals were prepared at Bread and Roses. Many have been involved for years. "They display amazing dedication," noted Ash.
Each lunch crew comes weekly on a specific day. Dinners are handled by groups who cook and serve one night per month. Teams are made up of local realtors, employees of WSECU and various churches, to name a few of the more than thirty groups. Ralph Munro and friends come monthly. Most groups consist of 8-10 people.
Betty Clemen leads one of the teams from St. Michael Parish and has been cooking for fifteen years. She appreciates the opportunity to give back to her community. Her group is so organized and practiced that they had the lunch ready 30 minutes ahead of schedule, which gave them a chance to have coffee together as the clock ticked towards 11:00 a.m.
Holy Wisdom is another organization that brings life and energy into the space with flowers and fresh garden produce. Even the leftovers are composted. Volunteers often know the names of regular guests and notice that people appreciate not only the nutritious food but also the safe place to connect with others.
The Community Kitchen does buy a portion of the available food and receives government subsidies in the form of canned vegetables and fruits, some meat and shelf milk and juice. Groups typically bring their own recipe ingredients. One team calls a day ahead to find out what is in the pantry that needs to be used and designs a meal around that.
Ash works closely with Thurston County Solid Waste, which continues to develop and implement a food rescue program. This is where perfectly fine food that was headed for the landfill is instead transported to a place where it can be served. Food comes from restaurants, institutions and other places managed by food professionals. For example, St Martin's University's Café Bon Appetit gathers up its food on Friday that would not be used the following week. Instead it goes to the Community Kitchen where it is the foundation for an entire lunch session. The Lacey Fred Meyer and Safeway also make weekly donations.
On the day I visited lunch included pulled pork sandwiches, green salad and dressing, bananas and fruit cups and various desserts that had been donated from local businesses. There's also bread available. Beverages included coffee, water and milk. There is no charge for the meal.
Tables and chairs for guests make the environment peaceful and enjoyable to share a meal in the company of others. Anyone can come. Though the breakfast count is often low (25-30), lunch and dinner each host around 100 guests. That number soars to 200 as the month comes to an end. In 2015, 113,000 meals were served. Weekdays the teams also make 25 lunches for Drexel House and 30 for Rosie's Place.
Discover ways to donate to the Community Kitchen by visiting the webpage. If you have interest in cooking, serving or cleaning up, please contact Gabriel at GabeA@ccsww.org. Though most meals are currently staffed, there is a need for help on the last days of each month.
For nine years Ash has been working in Thurston County with people who are in great need of life services. "I am energized by what's happening in the community," he said.
I was charmed by the volunteers and impressed with another wonderful service that helps those who live in Thurston County. Find your way to get energized by engaging in service. It's a gift that keeps on giving.
Eat Well – Be Well