Submitted by South Puget Sound Community College 
South Puget Sound Community College students Augustine Maddox and Lara Semidei will be honored at the 2016 All-Washington Academic Team ceremony on Thursday, March 24. Gov. Jay Inslee will be on hand to acknowledge recipients at the 21st annual ceremony, hosted by SPSCC. This year's team consists of 66 students representing all the state's 34 community and technical colleges.
Augustine Maddox, 18, is a Running Start student at South Puget Sound, and couldn't be happier with the fit of the computer science program. His passion for math and computer science is demonstrated in his future educational goals, as Maddox strives to eventually attain his doctorate in either computer science of engineering. Maddox has also demonstrated strong leadership through more than eight years of attending and leading various youth summer camps. His goal is to take not only the knowledge he's learned in school, but also in his leadership experiences, to make the world a better place for his family and community. He maintains a 4.0 GPA.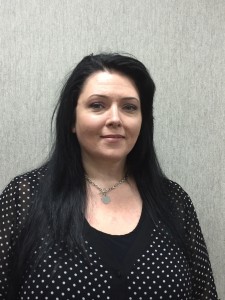 Lara Semidei came to South Puget Sound at the age of 39, a single mother of four children and first-generation American. Having just moved to the area following a divorce from Tennessee, she was looking for a fresh start for her and her family. She knew that meant more than her GED. After completing her Human Resource Assistant certificate, Semidei fell in love with college. She is now pursuing her Paralegal associate, with goals to keep learning through a master's degree in Public Administration, and a career goal of becoming a human resource manager. Currently, she attends South Puget Sound alongside her 17-year-old daughter, a Running Start student. She maintains a 3.93 GPA.
The All-Washington program honors students who demonstrate a commitment to success in the classroom and service in their communities, and has become the showcase of the Washington community and technical college system. Each team member is a state nominee for the All-USA Community College Academic Team, which will be announced in April. Phi Theta Kappa, Washington State Association for College Trustees, the Washington Association of Community and Technical Colleges, and the State Board for Community and Technical Colleges, along with Key Bank and WSECU,  sponsor the event. For more information, contact Kelly Green at (360) 596-5214 or visit spscc.edu/allwa.