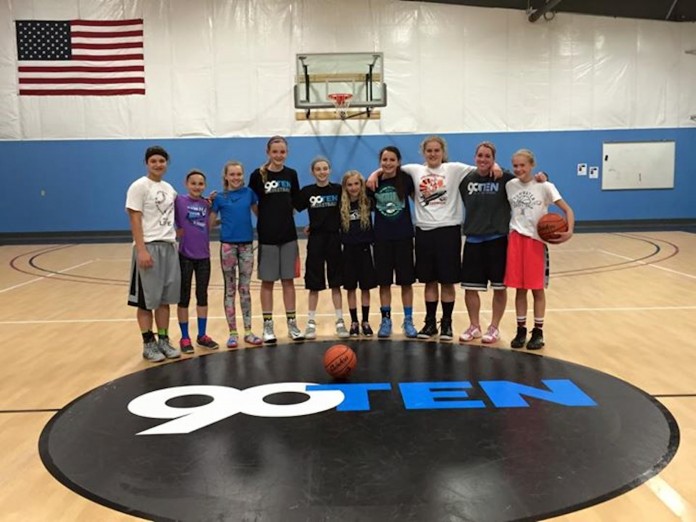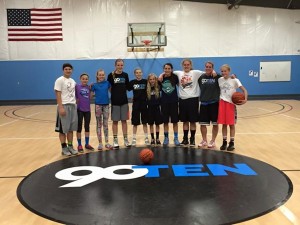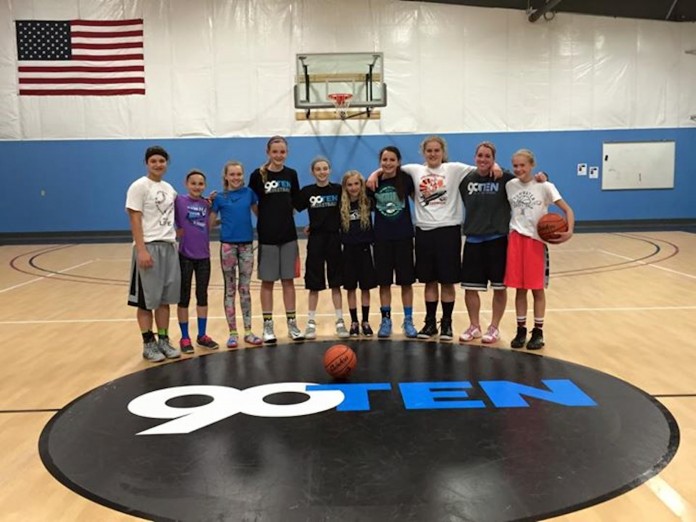 The 90TEN Basketball Training Academy considers all aspects of becoming the best basketball player their athletes can be not just the physical elements of playing the game. The 90TEN program strongly believes that being mentally prepared and tough creates an advantage for competitive athletes. In fact, the name 90TEN is based being 90% mental and 10% physical.
Robin Johnson, founder of 90TEN is a Certified Mental Skills Trainer. "We believe that learning mental skills techniques will improve confidence, focus, and leadership which will help athletes consistently perform at their best, let go of mistakes, and raise their game in pressure situations." The skills learned through this training will help kids with all aspects in their life, and can be applied to many different situations in life and athletics.
Emma Homman played on the seventh grade girls team during the 2014-2015 season. Her family greatly appreciated the sports psychology emphasis provided. "Robin and her coaching staff bring the very best out of the kids. 90TEN offers modern drills and techniques with old-fashioned work ethics. Emma has learned so much about friendship, respect, preparation, nutrition and competition. Robin teaches that the athletes need to be ready themselves and not just rely on their parents getting them ready. This mental preparedness has helped our daughter a ton. The building of her confidence and being part of something so positive has been a really good for Emma."
The necessity for mental skills training within athletic programs is more prevalent than ever. As athletic ability increases, mental performance stands out more and more as the primary factor separating top programs throughout the country.
90TEN offers monthly mental skills training to its teams in addition to a variety of mental training packages for the individual athlete as well as teams at all levels of competition.
To learn more about the 90TEN Basketball Training Academy visit the website or Facebook page.