By Grant Clark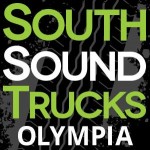 Before he was even old enough to drive, Peter Finley had already lived in Virginia, North Carolina, Kansas, Korea and back again in Virginia for a second time before finally arriving in Yelm a little more than two years ago.
The zip codes were frequently changing, but that's the way it goes when both your father and mother are members of the United States Army.
The one consistent for Finley through all the stops? Football.
"I got used to it," said Finley, now a senior at Yelm High School, about all the moves. "It's always a challenge meeting new people and making new friends, but you just try to make the best of it."
That's exactly what Finley has done during his three years as a starter on Yelm's football team.
A hard-hitting free safety who always seems to take the right pursuit angle and possesses outstanding closing speed, Finley is the reason opposing teams are reluctant to throw across the middle against the Tornados this season.
"He's just a lot of fun to coach," said third-year Yelm coach Jason Ronquillo. "He's a free safety, but he plays more like an outside linebacker. He'd rather hit you than pick the ball off. He just always seems to be flying downhill."
Finley's play on the football field has always been on the physical side – a trait which was tested while living in Korea for five years.
"They didn't have tackle football," Finley said. "They play flag football. I've always kind of been an aggressive player, so that was difficult."
After playing in Virginia as a freshman, Finley developed a prowess for producing the big hit the moment he entered the Tornados program the summer prior to his sophomore year.
It was during Ronquillo's inaugural season at the helm when Finley transferred in. It couldn't have been better timing as he arrived just before the start of summer camp, allowing the newcomer to get familiar with his new teammates.
"That helped a lot actually," Finley said. "It seemed like everyone else knew each other for years and were already good friends. I was able to scrimmage with the team and get to know the other players before school even started. It made the transition to a new school a lot easier."
On the field, Finley quickly gained a reputation with his play.
"He immediately earned a starting position once he arrived here," Ronquillo said. "He earned it because of his pads. He doesn't say much out there. He does all his talking with his hits."
The pops have apparently been heard all the way down to Colorado Springs as the Air Force Academy's football program has expressed interest in Finley.
"I am keeping my options open," said the 6-foot, 190-pound Finley, "but getting accepted into the Air Force Academy would be a dream come true. As far as Division I programs looking at me, I've had some contact with some other smaller programs."
Finley attended the Falcons football camp during the past summer and recently sent the Air Force coaching staff a mid-season highlight video, which Finley stated he was pleased with the content.
"If you were to pick someone to be the face of your program," Ronquillo said, "you would want it to someone like Peter. He's a 3.6 (grade point average) student, gifted football player and a role model. He's exactly the type of kid you want to coach."
Before he determines where he's going to spend his college years, Finley still has half a season left in his high school career and plans to extend it as long as he can. The Tornados sport a 4-2 record through six games with Finley tallying a team-high 41 tackles with an interception.
With already a pair of costly Narrows League 4A losses on its resume, Yelm closes out the regular season with its three toughest tests as it plays Bellarmine Prep, Gig Harbor and Olympia over the next three weeks.
"These next three games will determine our playoff fate," Finley said. "These are all big games. We need to come ready to play every time out."
In addition to the Air Force, Finley has also been on the radar of local collegiate programs like Pacific Lutheran University and the University of Puget Sound, among others.
"Peter's going to excel on and off the field no matter where he ultimately ends up. Someone's going to get a great athlete and an even better individual," Ronquillo said. "To be honest, though, I'm really selfish. I hope he decides to go someplace close so I can watch him play."