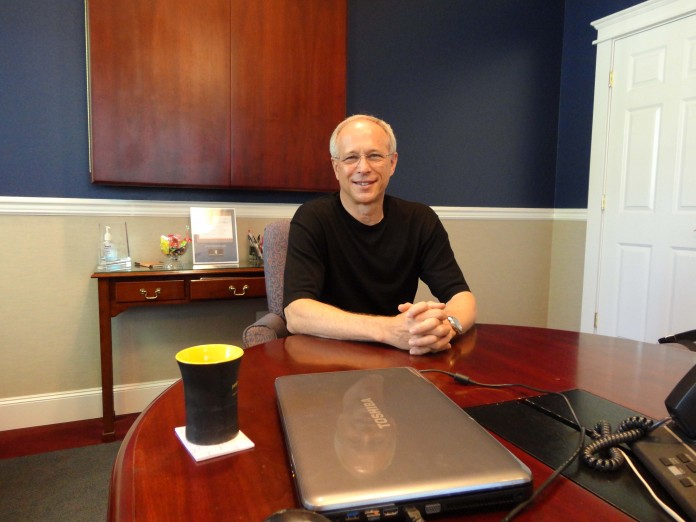 By Natasha Ashenhurst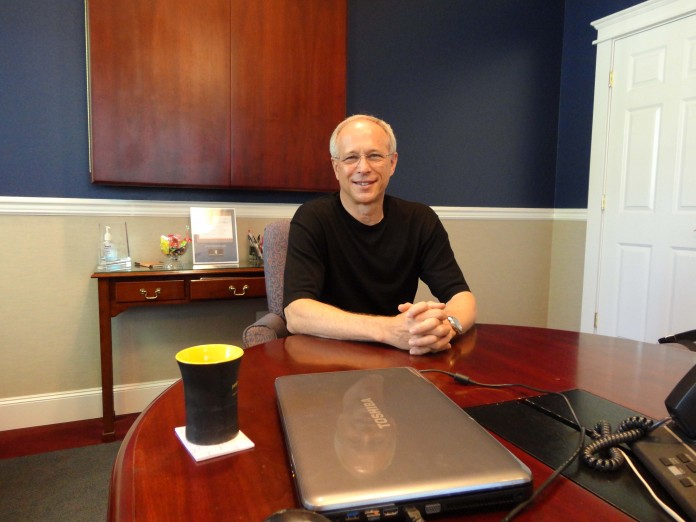 For some, retirement is a well-earned reward—a finish line to cross after an exhausting, and not particularly rewarding, race.
For the lucky ones, retirement is bittersweet—the end of one act—a journey that was thrilling and satisfying during the entire ride.
Wayne Lieb is one of the lucky ones. A founding partner at Putnam Lieb Potvin Attorneys at Law, Lieb is beginning his exit strategy from the firm, a glide path where he'll take no new clients and focus his remaining time at the firm wrapping up existing cases.
"I love my job. I've had a great career," said Lieb. "I am proud of the office that Kim [Putnam] and I built. The concept of retirement is exciting and also difficult. I am looking forward to doing the fun things, but at the same time it is hard to walk away from all that I have built and accomplished, and move on to the next phase of my life. Nevertheless, time marches on."
Lieb's 30-plus-year career began in Bellingham, where he was a student at Fairhaven—a college of Western Washington University. "It was the 1960s. I was motivated by social justice and helping people. After Fairhaven, I went to law school at the University of Washington," he said.
After graduation, Lieb served in legal services for two years, and then for three years as a public defender in Seattle. After working in Seattle, Lieb served for five years as both an administrative law judge and chief review judge for the Board of Industrial Insurance Appeals adjudicating workers' compensation appeals.
In 1987, Lieb went to work in Olympia for a firm of five attorneys that represented clients in Olympia, Seattle and Bellingham. That firm went through a friendly dissolution, and Putnam and Lieb formed their own firm in 1990 with a mission to assist injured persons in obtaining the benefits they deserve and restore dignity to the legal process.
"Coming to Olympia to practice law was serendipitous. My goal has always been to help people. When you are in law school you don't know how that will play out or how your interests will develop," he said.
Lieb is very proud of the firm he helped build, and the team that he works with day in and out. "We have a great place to work. Our team stays here because of that. We've combined that marvelous aspect of hard work, quality work, taking care of our clients, yet also genuinely enjoy working together."
The nursery on the second floor of the law offices is a great testament to this ideal. If an employee has a baby, they bring them to work until the baby can walk. The staff redecorates the nursery for every new infant—this year's nursery has a monster theme. The baby always has a caring adult vying to hold it, and the new mother receives a lot of support.
It is this caring environment that keeps staff turnover close to zero, which, in turn, created the foundation of the firm's success, both as a team and for each attorney there.
Lieb has had his share of professional success over the past 40 years. He has served on the Washington State Association for Justice (WSAJ) board of governors and as chair of the Workers' Compensation section of WSAJ, was appointed a special master in Federal Court matters, and has extensive experience in trial and appellate work, resulting in over 20 published appellate decisions. For multiple consecutive years, Wayne has received honors as a Martindale Hubbell AV rated attorney, a US News Best Lawyer, a Thomson Reuters Super Lawyer, and Million Dollar Advocate Forum.
Yet for Lieb, it is the personal, day-to-day exchanges that define his career. He said, "The moments I remember best are the clients who weep when an economic burden has been lifted from their shoulders, or the clients who greet you with 'I hate lawyers,' then regret their words when you win their case. It is helping people who are stressed by their desperate circumstances. Those are the things I am especially proud of."
And for the past 40 years, Lieb has put in 50 to 60 hour weeks, yet never found work a burden. "If you love what you're doing it isn't work. I really believe that. And now that I'm at the end of my career, legacy comes to mind. I want to be sure that the quality of service and dedication we have to our clients continues. To do that we've brought on newer attorneys, Kathryn Potvin and Dustin Dailey, and I am excited by the quality of work they've brought to the team."
Lieb's exit strategy is still in development, but he wants to remain available to the team as a resource. He said, "I am not disappearing, but I do intend to step out and make room for the younger generation to shine."
However, Lieb does have the first phase of his retirement planned out. "My wife and I recently took a three week trip to Spain. It was a trial run, of sorts. I've never taken more than two weeks off, and I loved it. So, for the first year of retirement I've bought two different ski resort season passes and a winterized R.V. I plan on following the snow, wherever it takes me. When I'm not skiing you'll be able to find me backpacking, sailing or at the ocean. Then, once I've travelled a bit, I'd love to come back to Olympia and get involved in the community as a volunteer. But first, I want to go have fun."
To learn more about Putnam Lieb Potvin, visit their website or call 360-754-7707.