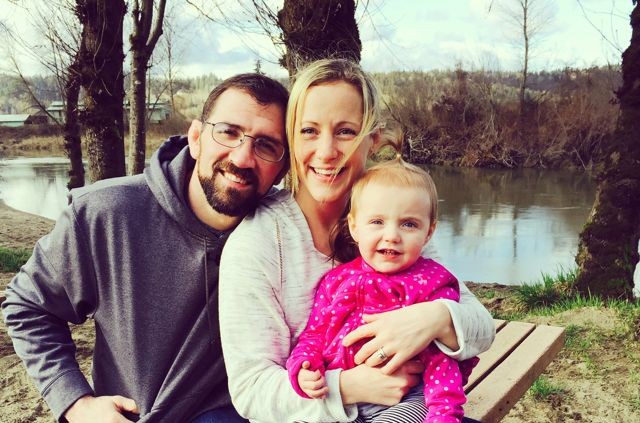 By Grant Clark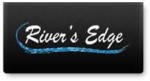 During her elementary school years, Lisa Ellis remembers watching her older brother wrestle. She details with obvious passion just how keyed up she would get as a spectator, wanting to go out on the mat right then and there and challenge any opponent.
She is two decades removed from those days, but when she discusses what sparked her initial interest in the sport, you can still hear the enthusiasm in her voice. There's a hint of giddiness present when she simply talks about wanting to compete.
Back then, whenever she would talk to her father about her desire to wrestle his response was always the same.
"He'd tell me girls don't wrestle," Lisa said. "I tried being the plucky cheerleader on the sideline. That just wasn't me."
Ever persistent, Lisa's first unofficial victory in the sport may have been convincing her dad to let her attend some wrestling classes. After that, interest didn't fade, but grew; and she would go on to wrestle throughout middle and high school before earning a scholarship to Missouri Valley College.
Around the time Lisa was wrestling for Woodinville High School, her future husband "Fast" Eddy Ellis, a 2001 Yelm graduate, got a glimpse of his destiny due to a random encounter with a former classmate.
Eddy was 16 and wrapping up a high school wrestling practice when a former Tornado who had graduated two years prior returned to his old stomping grounds. He brought with him a video, showcasing a mixed martial arts event he recently participated in, and proudly fired it up for everyone to watch.
Eddy was among the viewing party.
"That was it," Eddy said. "I'm watching this tape and here's someone who used to wrestle in the same gym, who was my size and not one of these 300-pound guys you'd see on TV back then, competing in MMA. After that, I knew this was what I wanted to do."
Fast forward through 15 years of training, competing and coaching, and Eddy and Lisa Ellis have built their lives around the sport of MMA.
The couple – together for 12 years and married the last five – own the United Training Center, a modern MMA facility in Olympia, which specializes in a wide variety of training sessions.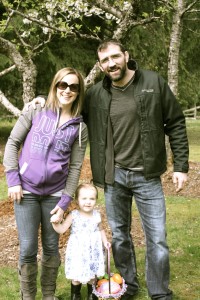 "First and foremost, the biggest misconception facing us is that we are only training fighters here," Eddy said. "The majority of people we train will never step into a cage."
Self-defense, grappling, kickboxing, wrestling, modern MMA techniques, sport jiu jitsu, core and cardio training, and body toning are all offered at the gym, in addition to personal sessions and seminars, women's self-defense and kids' MMA.
A lengthy list of offerings to be sure, but the couple certainly sport the resume to back it all up.
Eddy, one of the more recognizable names among MMA fighters in the Northwest, has more than 50 professional fights under his belt working for high-profile promotions such as Strikeforce, King of the Cage and Xtreme Fighting Championships where he held the XFC welterweight championship.
Lisa is an All-American National champion, a two-time world grappling champion in both no-gi and gi grappling and has held MMA titles in the National Fighting Championships and Fatal Femmes Fighting organizations.
Their talents in the cage led to both being selected to appear on the Ultimate Fighting Championship-produced reality television series The Ultimate Fighter with Eddy appearing in the 16th installment and Lisa appearing on the 20th.
Combat sports has taken the couple around the globe, on more than one occasion. Last month, Lisa, who has fought in Tokyo five times over her career, competed on the UFC Fight Night 65 card in Adelaide, Australia – one of the few places on the planet "we hadn't been to," according to Eddy.
But traveling is nothing new for Eddy. The destinations are just more international now than when he first started out.
Back in his teens, Eddy, who fought for the first time professionally before he even graduated high school, would drive all over the Pacific Northwest looking for anything to quench his MMA thirst in an attempt to add even the smallest sliver of knowledge to his repertoire.
A quick drive to Wenatchee, a road trip to Colville, an overnighter to Portland were frequent occurrences during his early days in the sport.
"I just wanted to be involved in it," said Eddy about his youthful eagerness. "I would drive just about anywhere. It didn't matter. If there was a training session going on where I could learn something, I'd go there. Work a corner, take on any fight. Looking back, it may have hurt my career record-wise, but at the time I just wanted to be involved in the sport."
A decade's worth of stockpiling experience, along with plenty of victories and championships along the way, has paid off as the United Training Center is the end result of countless hours of the couple's dedication to the sport of MMA.
"(MMA) has given us so many incredible life experiences," Lisa said. "It's allowed me to travel to so many places, and I've been able to experience it all with husband. Who wouldn't want that?"
The United Training Center, located at 619 Martin Way E, Olympia, will host "United Fight Night: Parking Lot Poolza" on July 25. The event will be highlighted by an MMA card featuring eight to 10 bouts, a Ninja Challenge obstacle course and Oly CLAW women's arm wrestling. The obstacle course, which will be available for the public to attempt for a $10 entry fee, opens at 10:00 a.m. MMA bouts begin at 6:00 p.m. with doors opening at 5:00 p.m. General admission is $20 (presale) and $25 at the door. For more information call (360) 888-9366 or email info@UTCMMA.com.