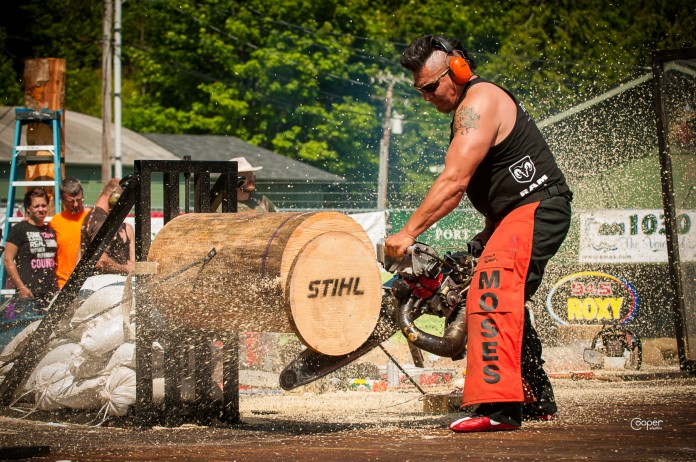 "You can't stay in your corner of the forest waiting for others to come to you. You have to go to them sometimes." The community spirit of A.A. Milne's musing can be found with your friends and neighbors at the 71st annual Mason County Forest Festival.
Started in 1945, the Forest Festival began "to both honor the area's logging history and to promote forest fire prevention, operating as an auxiliary of Keep Washington Green," explains event President Mick Sprouffske. He continues, "In 1953 the ninth annual Forest Festival celebrated the 100th anniversary of logging operations in Mason County; 30,000 people crowed along Railroad Avenue and Cota Street to watch the Paul Bunyan Parade."
This year's Forest Festival runs from Thursday, May 28 through Sunday, May 31 and includes events and activities around Shelton. Families can visit the Paradise Amusement Carnival which runs from 4:00 p.m. – 11:00 p.m. Thursday and Friday, noon to 11:00 p.m. on Saturday, and noon to 6:00 p.m. on Sunday at Gateway Center on Olympic Highway North.
Over the weekend, don't miss the Saturday morning Goldsborough Creek Run/Walk/Jog benefitting Mason General Hospital and their associated clinics. Participants and spectators alike will leave the race hungry, so visit the Central Mason Fire and EMS Station #5-8 for a donation only Firefighter's Pancake Breakfast from 7:00 a.m. – 11:00 a.m.
Try to finish your food in time to watch the Family and Pet Parade down Shelton's Railroad Avenue. Anyone is invited to participate (fill out this form and bring it the day of the parade) and prizes will be awarded for best forestry theme, float or decorated wagon, decorated bike, dressed-up pet, and more.
At 11:00 a.m., immediately after the family event, is the Paul Bunyan Parade. This features local schools, groups, clubs, and members of this year's Mason County Forest Festival Royal Court. These local juniors and seniors represent some of Shelton High School's finest.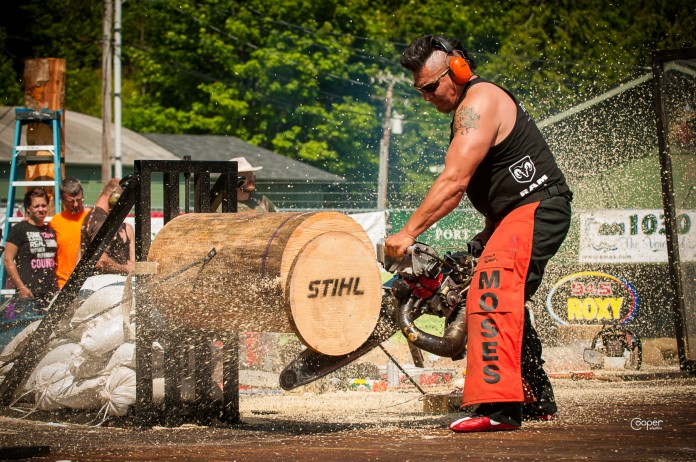 After the parade, visit nearby Loop Field for the Stihl Timbersports Western Qualifier Logging Show from 1:00 p.m. – 4:00 p.m. Winners from the competition's many events will progress to the U.S. Championships in New York's Central Park this June.
Saturday night events wrap up with the first annual KMAS Street Dance with live music and dancing from 5:00 p.m. – 9:00 p.m. and the Manke Lumber Fireworks Display at Oakland Bay Junior High at 10:00 p.m.
Don't overdo things on Saturday because Sunday offers the Shelton Car Show-Off from 10:00 a.m. – 3:00 p.m. and the Krismas Town Kiwanis Duck Race at 2:00 p.m. Kiwanis members will be selling ducks during the Paul Bunyan Parade for the chance to win up to $500. Monies raised will provide college scholarships for four lucky local high school students.
Throughout the Festival vendors and food stands will be on-site at Loop Field on Saturday from noon to 5:00 p.m. and Sunday until 3:00 p.m. The entire Forest Festival is free and open to the public. There will also be a raffle held with prizes including new chainsaws, cords of firewood, gardening supplies, and 'Stay and Play' package at the Little Creek Casino and Resort.
For a full-color online version of this year's Festival program, including history of the royal court and biographies of this year's students, sponsoring businesses, and event details, visit this link.
Warm weather and longer days are perfect for celebrating this gorgeous corner of creation we call home. Finding free, family-friendly events can turn any weekend into a true celebration.
Questions about the Forest Festival can be directed to the Mason County Forest Festival Association here.
All photos courtesy Cooper Studios.