By Kelli Samson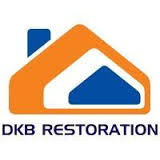 One of my personal credos is Ghandi's "Be the change you wish to see in the world." But it's hard. Sometimes it feels like all we can do is so small that it won't amount to anything.
But what if it did? What if we took someone's generosity toward us and used it to help others?
That is just what Thurston County Food Bank volunteer Meredith Angeli and her husband, Capital High School alumni Dan Graham, managed to do this Thanksgiving. The two have a small family farm, and I was lucky enough to spend a little bit of a sunny Sunday afternoon with them this fall, kicking around their farmyard with four pigs, six sheep, fifteen chickens, six turkeys, and a few friendly cats and dogs. "I'm a little ambitious," giggles Angeli.
I left with a smile, lungs filled with fresh air, and the feeling that we each can make a difference and should certainly try.
Angeli and Graham recently donated to the Thurston County Food Bank all 200 hundred pounds of the pork from two of their pigs, which they raised on the Food Bank's food waste. "They are the coolest farm animal! They eat anything. There is no waste on a farm when you have pigs,"Angeli gushes.
While volunteering at the Food Bank, Angeli decided to tackle what she and her husband affectionately call "the sustainable pig project."
She had three sources of inspiration for this generous idea. First, she is passionate about eliminating food waste. Her husband echoes this, saying, "In the summer and fall, there's an over-abundance of food. In the winter, there's a shortage. We've taken the extra from the growing season to give to a pig, which can be eaten in the winter. It extends the life cycle of that food and turns it into protein."
Second, Angeli has a "desire to help vulnerable community members. They, more than anyone else, need to be eating a superior product," she says.
Finally, she was inspired by our community.
"There are people and businesses in our community going out of their way to get food to the Food Bank to feed the clients of the Food Bank. When I began picking up the food waste, I felt as though the food was not meant to be mine. I know the Food Bank views my picking up the food waste as very helpful because it reduces their disposal costs. However, I felt like I wasn't honoring the original intention of the people donating the food to the Food Bank. This was actually the feeling that inspired the idea of the sustainable pig project. We decided to take the food abundance and turn it into a high quality, freezable, nutrient and energy dense food for the Food Bank clients. In this, we felt we were honoring the intention of the original food donors," Angeli explains.
Dave Finet, the Executive Director of the Opportunity Council in Bellingham and a fellow pig farmer, loved her idea and was so supportive of it that he donated the feeder pigs to her cause last spring when they were piglets. The pigs are a blend of the Berkshire and Tamworth breeds. Finet does a similar project with his pigs and a Bellingham soup kitchen.
The pigs grew to be quite rotund and happy, I can assure you. When I visited them, they were a few days out from slaughter. Their contented grunts provided sweet background noise during our interview. "It's such a dear sound in the beginning, but then it gets obnoxious," laughs Angeli.
Also donating their services to see that this meat made it into the hands of the Food Bank patrons were Charles Whitcomb of T-Bone Express, a professional farm slaughtering service; and Littlerock Meats, who cut, wrapped, and froze the meat. "Neither business hesitated to help us," says Graham.
And would they do something like this again?
"Absolutely," says Angeli. "We've talked about giving eggs from our chickens."
Ghandi was right. One person can start a chain reaction that soon becomes the work of a village. Meredith Angeli has shown us the positive change one individual is capable of affecting.
The Food Bank is always happy to take donations of paper or plastic bags and food, perishable or not, during business hours.
Open Monday – Friday, 8:30 a.m. – 4:30 p.m.
220 Thurston Ave. NE
Olympia, WA 98501
(360) 352-8597
Find them on Facebook.