Submitted by Barb Lally for Design Smart Home Staging and Interior Redesign, LLC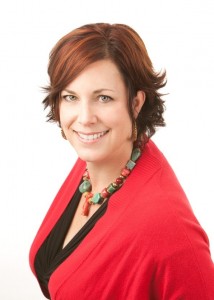 Design Smart Home Staging and Interior Redesign, LLC (Design Smart) marks its fifth anniversary of being in business this month. The company was launched by Lisa Poundstone of Olympia in May of 2009 and is a full-service home staging and design firm serving Thurston, Mason, Pierce, Lewis, Grays Harbor, Kitsap and King counties.
Recently voted "The Best of South Sound in Interior Design" by The Olympian newspaper readers, the company's initial success was in "staging" homes to display their best features while on the market and to provide professional interior design and decor expertise to homeowners.
"It was a challenging time for a business start in 2009 but the unique concept of staging a home caught on quickly," says Poundstone. "When a home is arranged and decorated to showcase its function and space, the home spends significantly less time on the market. The cost of staging the home actually saves the owners from a price reduction."
Poundstone is originally from Yelm and has her PhD from the University of Chicago in functional morphology. She is an Accredited Staging Professional (ASP®) and was personally trained by Barb Schwarz from Seattle who is the creator of the home staging concept. Poundstone's business has helped homeowners, Realtors and builders successfully showcase their homes.
"We've worked with Lisa Poundstone for many years and have trusted her to design and decorate all of our model homes," says Helena Rice, wife of Rob Rice, a local South Sound builder for nearly three decades. "She knows how to design interior furnishings to best capture the plan design features of Rob Rice Homes."
Design Smart now has four employees and has expanded its region-wide services to include home color consultations, professional organizing and de-cluttering, wardrobe and styling consultation and personal shopping for the home and wardrobe.
More information on Design Smart is available at: http://www.designsmartstaging.com