North Thurston High School provides opportunities for its students in many arts and musical avenues. The Jazz Band, directed by Darren Johnson, is a special audition-based group that meets at 6:30 a.m. every school day for the students. The early morning band is special in that it gives a select few a unique and special place to grow as musicians and provides a safe and fun atmosphere for students to explore music and build friendships.
This year's band has 21 students, including 5 orchestra students (piano, guitar, bass) and 16 band students.
Johnson has been directing bands at North Thurston for 28 years and praises those participating in the Jazz band. "This is not unique, but many of the school jazz bands in the area meet before school and this takes an extra level of dedication," remarked Johnson. "These are amazing people."
One of the goals and passions for the band is to explore, learn, and perform different styles of music within jazz (blues, ballads, bebop); Latin styles (samba, salsa, bossa nova); stream (fusion, funk); and to learn improvisation skills and the theory (chords, scales, form) used to create the music. The band also grows in its knowledge and understanding and improves by bringing in guest artists, listening to recordings and practicing. Director Johnson likes to say, "Practice, more practice and more practice."
The Jazz Band regularly gets to perform its music at festivals and concerts as well. They recently performed at the Washington Center for Performing Arts in Olympia along with many other local jazz bands from the south sound area at the "Rotary Clubs of Thurston County: Cool Jazz Clean Water" fundraiser concert. The annual fundraiser concert was held on November 18, 2023.
Junior trumpet player, Arturo Estrada, holds second chair and played a solo during the recent "Cool Jazz Clean Water" concert. "It was a little nerve-racking today, but I just focused on something to calm my mind and I got into the groove of it," Estrada stated. "It's really great being a part of the Jazz band. I also play in the Symphonic band but with the Jazz Band it is just fun and I like getting to play with my friends and doing solos."
The "Cool Jazz Clean Water" is a great opportunity for bands from the area to participate and begin their concert sessions and the event is a fundraising event sponsored by the Rotary Clubs of Thurston County, to raise money for band instruments for local schools and funding for international clean water projects.
"Saturday was our first public performance this year and it was a great start," Johnson remarked. "We are continuing to work on our musicianship, our solos, and creating an authentic stylistic performance. The feedback from the adjudicators was very encouraging and confirmed we are on the right track."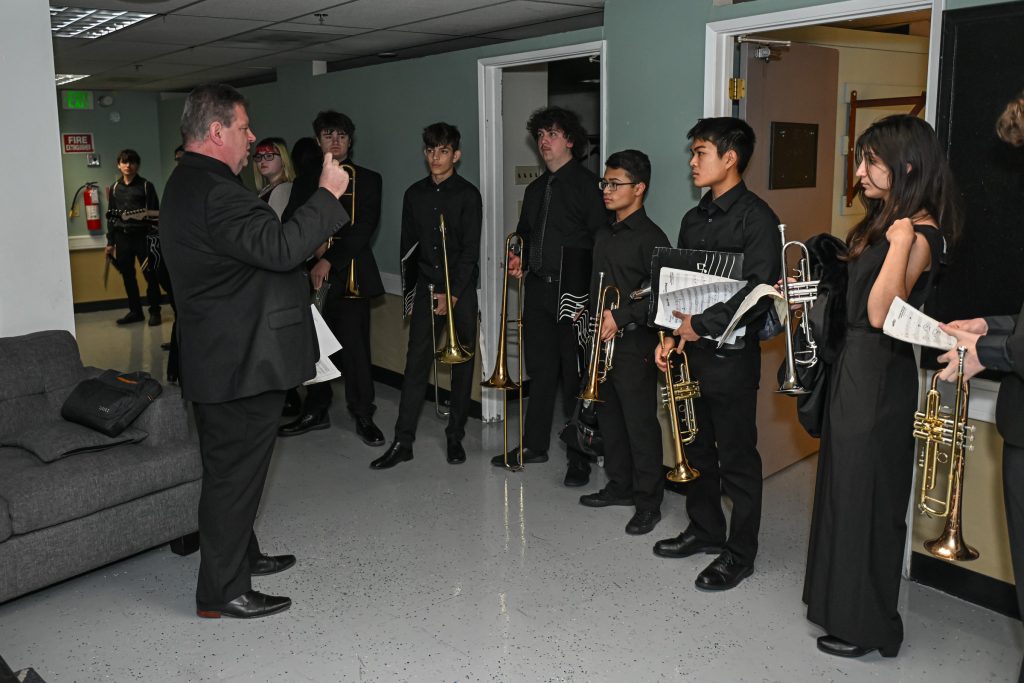 Sponsored