Standing on top of Tumwater Hill, catching a fresh breeze, gazing out over Budd Inlet or admiring a view of Mount Rainier is a rejuvenating way to start or end one's day. Those who live on the hill are lucky to have the opportunity always at the ready. With parks and miles of walking opportunities and a neighborhood pub such as Hops on the Hill, residents have outdoor recreation and socializing close to home.
Tumwater Hill Neighborhoods are Unique
Tumwater Hill starts at the foundation of its historical roots near Brewery Park at Tumwater Falls and tops off with beautiful homes and fantastic views. Around its base are quiet streets of older homes, a mix of the mid-century range, with roomier lots and no two identical. An assortment of Northwest flora and fauna fills many yards. Off from main thoroughfares, quiet roadways make walking and bike riding welcome.
Apartment and condominium complexes join the residential demographic of Tumwater Hill, and their rows angle with the hillside. Winding drives, views of the distance and the plentiful, mature landscaping bring an open feel to multi-unit living. Newer homes at the top have a Craftsman style, sporting wide trim, heavy porch columns and rich colors that give them nostalgic character. More contemporary styles in the Overlook neighborhood stand in tall columns with rooftop decks. The Highlands neighborhood is another family-friendly area of Tumwater Hill where like the others, people are out walking dogs at nearly every turn.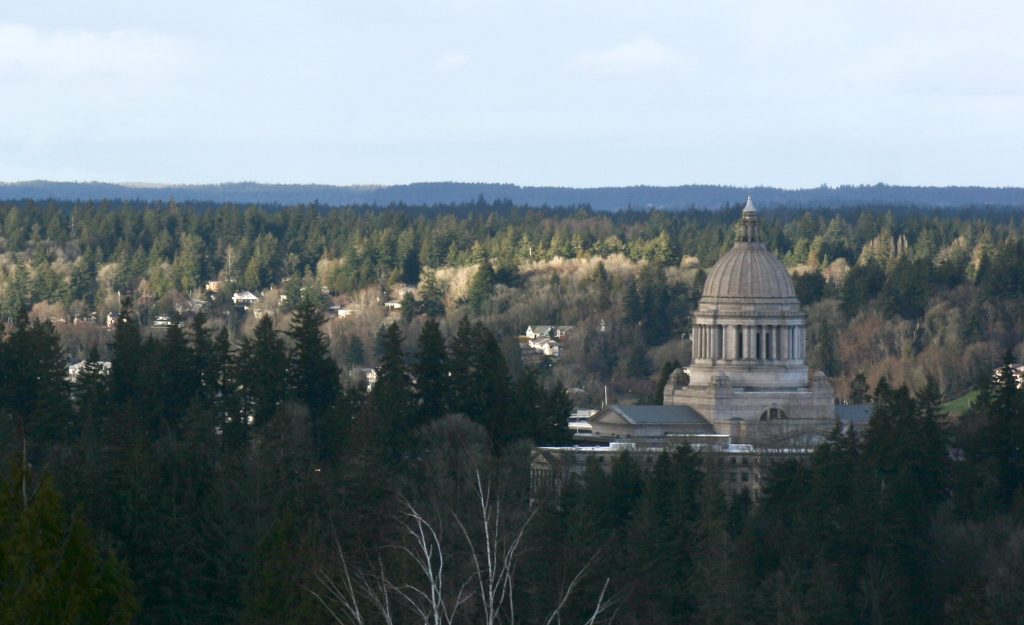 Parks and Hiking on Tumwater Hill
Walkability is a term that fits Tumwater Hill. Residents can walk to a bus stop nearby since the Intercity Transit route runs right over the top of the hill by both apartment areas and single-family homes. South Puget Sound Community College, which sits on the bottom slope of the hill, and two elementary schools, one at the top and one at the bottom, are in walking distance for many people too.
For those who like to walk for general exercise or those who like to keep fit for hiking trips, the hill has both features. Climbing the stairs from 2nd Avenue is a popular challenge, and Tumwater Hill Park will lead hikers on a shady steep incline to emerge from the woods having conquered the hill. Conversely, hikers can also start at the top in Tumwater Neighborhood Park by the elementary school and head back through the woods down toward Crosby Drive with the lower trailheads opening to Vista Loop.
To just get out of the house and catch some clear weather, Jim Brown Park has a tennis court, a playground and a basketball half-court. Quietly secreted away is 5th and Grant Pocket Park with a basketball hoop and play equipment.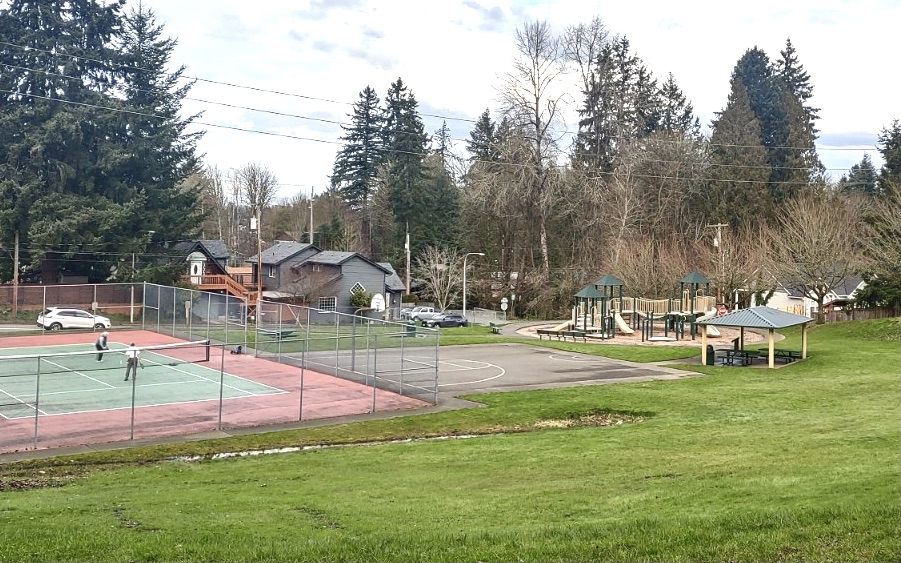 "The variety of houses and the variety of people who call Tumwater Hill home give it a real sense of community," says Matt Guile, Greene Realty Group agent and Tumwater Hill resident. "Hops on the Hill is a great place to see those friends and neighbors. There's a lot of walking activity, the bus line running through, high density apartments and condominiums as well as homes. It's the old and new together. The proximity to SPSCC and the elementary schools is convenient. The trails and parks are nice, especially Overlook Point Park, which makes you feel like you're on top of the city, at the top of Thurston County almost."
Tumwater Hill Has Amazing Views of Mountains, Cities and Water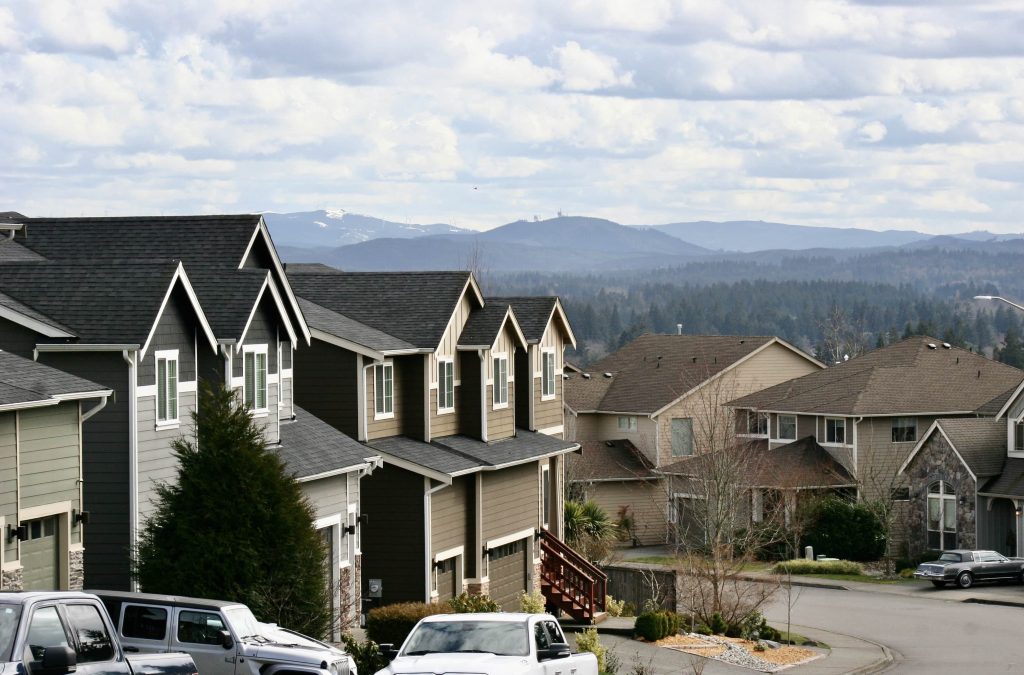 Some residents only have to look out their living room windows to catch a beautiful pink and purple sunrise around a silhouetted Mt. Rainier. Those on walks and hikes will get the rewarding view too. Overlook Point Park has a view of Budd Inlet, the capitol dome and Capitol Lake. Looking east from the hilltop park also reveals Mt. Rainier, and on a walk one can see the rolling hills to the southeast.
Getting out for Local Nightlife at Hops on the Hill in Tumwater
Want an evening out but wish it was closer to home? Also wish you could just walk over to get dinner and enjoy live music? Under new ownership, Hops on the Hill has a full bar, top bourbons, craft cocktails and a barbeque menu open seven days per week. Along with weekly trivia and bingo nights, they also host live music, karaoke and holiday themed events.
Taking a walk or going for a bike ride through the Tumwater Hill neighborhoods is delightful. Driving to the top for a good view of the water and a breath of fresh air is a good side trip in the day. For those who live there, the neighborhoods are a quiet respite and have a unique array of home styles, landscaping and pathways to stroll or hike. There's space for dog walkers, commuters and those who just want a glimpse of an amazing view.
Ready to move? Contact Greene Realty today.
Sponsored