Valentine's Day is approaching fast – even if you do still have your Christmas decorations up – and it's time to start planning now! Whether you are looking for something the whole family can do together or a romantic date night, there are plenty of things to do for Valentine's Day in Olympia and Throughout Thurston County.
Palentine's & Valentine's Minis
January 29: 10 a.m. – 4 p.m.
CeCe Kermie Studios & Events are holding Valentine's Day-themed mini photo sessions on January 29. Perfect to use as a gift or as a fun date. Bring your best friend, family or special someone! For $137 you get a 20-minute photo session in their studio with three backgrounds to choose from. You will receive five professionally-edited digital images. Other products including prints and larger photo packages are available. Visit the CeCe Kermie Studios website for more information.
Valentine's Sale
February 4: 11 a.m.
Loyal Order of Moose
1117 West Yelm Avenue, Yelm
A fun day date idea is to head to the Valentine's Day sale in Yelm! Local artists and crafters will have all sorts of things for sale. Who knows you may even find something special to give your significant other on Valentine's Day. Spending the day in Yelm is a fun date regardless!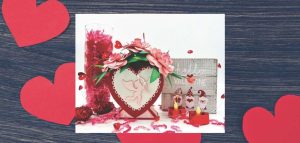 Valentine Craft Night
February 8: 6 p.m. – 8 p.m.
Tart Cider
8024 River Drive SE Suite 303, Olympia
Tart Cider is hosting a 3D craft night on February 8 for Valentine's Day! Tickets are $30 and include a pint of cider. You'll learn how to make a fun Valentine's Day themed item, perfect to give to that special someone in your life. For more information, visit the Tart Cider website.
Women's Galentines Day Brunch
February 11: 10 a.m. – 12 p.m.
New Bridge Community Church
812 Central Street SE, Olympia
New Bridge Community Church is holding a women-only Galentines Day Brunch on February 11. Come alone or bring your gal pals for a fun time including brunch, crafting, and of course lots of time for girl talk. Cost is $10. For more information email taylorb@nbccoly.org.
Glow Prom 2
February 11: 8 p.m.
Levity Loft
219 Legion Way SW, Suite 202, Olympia
A fun date night with a serious 80s vibe, Glow Prom 2 is a great thing to do for Valentine's Day in Olympia! Find that prom dress and lots of neon accessories to glow the night away. There will be UV body painting, music by The Aqua-Nets, pole dancers, a photo booth, refreshments and more at the Levity Loft. To purchase tickets, head to Eventbrite.
TUSH! Burlesque: 'Cheek to Cheek'
February 11: 6 p.m. and 9 p.m.
The Olympia Ballroom
116 Legion Way SE, Olympia
TUSH! Burlesque will have two showings for their Valentine-themed show, "Cheek to Cheek" on February 11. Be prepared for laughter, cheek and lot of magic at this fun show. For more information, visit the TUSH! Burlesque Facebook page.
February Karaoke
February 11: 8 p.m. – 12 a.m.
Character's Corner
6620 Sexton Dr NW, Olympia
Character's Corner February 11 Karaoke is all about love! Serenade your significant other, or belt your heart out with a love ballad. It will be a fun time whether it's a date night or friends' night! For more information, visit the Character's Corner Facebook page.
16th Annual Valentine's Chocolate & Wine Festival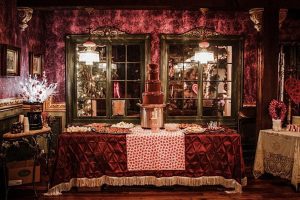 February 11-12: 12 p.m. – 5 p.m.
Medicine Creek Winery
947 Old Pacific Highway SE, Olympia
Who doesn't love chocolate, especially for Valentine's Day! Join Medicine Creek Winery on February 11-12 for their annual Chocolate & Wine Festival. Admission is $25 and includes one free glass of wine and all you can eat chocolate. There will be live music by Pump House. For more information, visit the Medicine Creek Winery website.
4 the Love Gala
February 11: 5 p.m. – 9 p.m.
Nicole's Bar
109 Legion Way SE, Olympia
The 4 the Love Gala is a perfect way to blend a fun date night with giving back to the community. The Gala is a fundraiser for Project Prom, which provides formal dress to high school students in our area so they attend special events, such as prom. The event will include a red-carpet entrance, dinner, auction and more. For more information, visit the 4 the Love Foundation Facebook page.
A Galentines Day Drag Brunch



February 12: 11 a.m. – 3 p.m.
Heritage Distilling Company
4200 Capitol Boulevard South Suite 104, Tumwater
Presented by Alpha Q Awlknight with Awlknight Entertainment, this ladies-only drag brunch is sure to be a blast, whether you come alone, one a date or with a group of friends. Find tickets on Eventbrite.
Valentine's Pick-Up Kits
February 13: 10 a.m.
South Puget Sound Community College
Building 27, 2nd Floor
Are you a student of SPSCC? The South Puget Sound Community College will be handing out free Valentine's Day pick-up kits for registered students made by the Office of Student Life for you to create your own Valentine's to give to those you love. Limited quantity available. Email studentlife@spscc.edu for more information.
Puget Sound, We Love You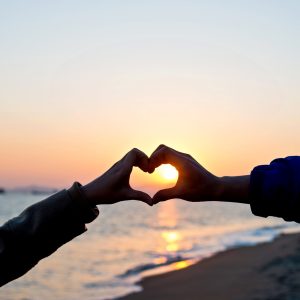 February 11: 10 a.m. – 4 p.m.
WET Science Center
500 Adams Street NE, Olympia
Celebrate Valentine's Day at WET Science Center with fun art projects all about the Puget Sound and the creatures that call it home. It's a great activity for families or couples.
Valentine's Paint and Sip Classes
February 14: 6 p.m.
Top Rung Brewing
8343 Hogum Bay Lane NE, Lacey
February 15: 6 p.m.
Tart Cider
8024 River Drive SE Suite 303, Olympia
ARTVANA is hosting a Valentine's Paint and Sip class at Top Rung Brewing and Tart Cider! Each event will paint a different, Valentine-themed work, so feel free to attend both! It's a perfect date night, girls' night, or maybe a way to meet someone new! Tart Cider will have a variety of tasty treats for attendees to snack on while they paint. Top Rung will have craft-brewed beers and a few wines available as well as non-alcoholic beverages. Top Rung is an all-ages event. Anyone 14 years or older is welcome for the Tart Cider event. Seating is reserved and limited. Cost is $40. Email info@artvana.life for more information.