Olympia Brewing Company's famous motto, "It's the Water," reflects more than just the historic promotion of the Olympia Beer's source. The motto's author, long-time brewery officer Frank M. Kenney, also had a deep attachment to another aquatic body, one named after him and where he lived and died. It was Ken Lake.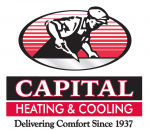 Nestled in evergreens on Olympia's westside, Ken Lake was the Kenney family's relaxation spot and is now a lovely waterfront community. Ken Lake is just off Black Lake Boulevard, southwest of Highway 101. The private natural lake is estimated at under 25 acres and is 12 feet deep in some places, ultimately draining into Budd Inlet.
Katie Lee Farver, Kenney's great-granddaughter, recalls the lake as being far out in the country in the 1940s and 1950s. "Once in a while my mom would let us walk to town," Farver says. "I remember walking to the grocery store where Grocery Outlet is now. I remember feeling like I had climbed Mount Everest."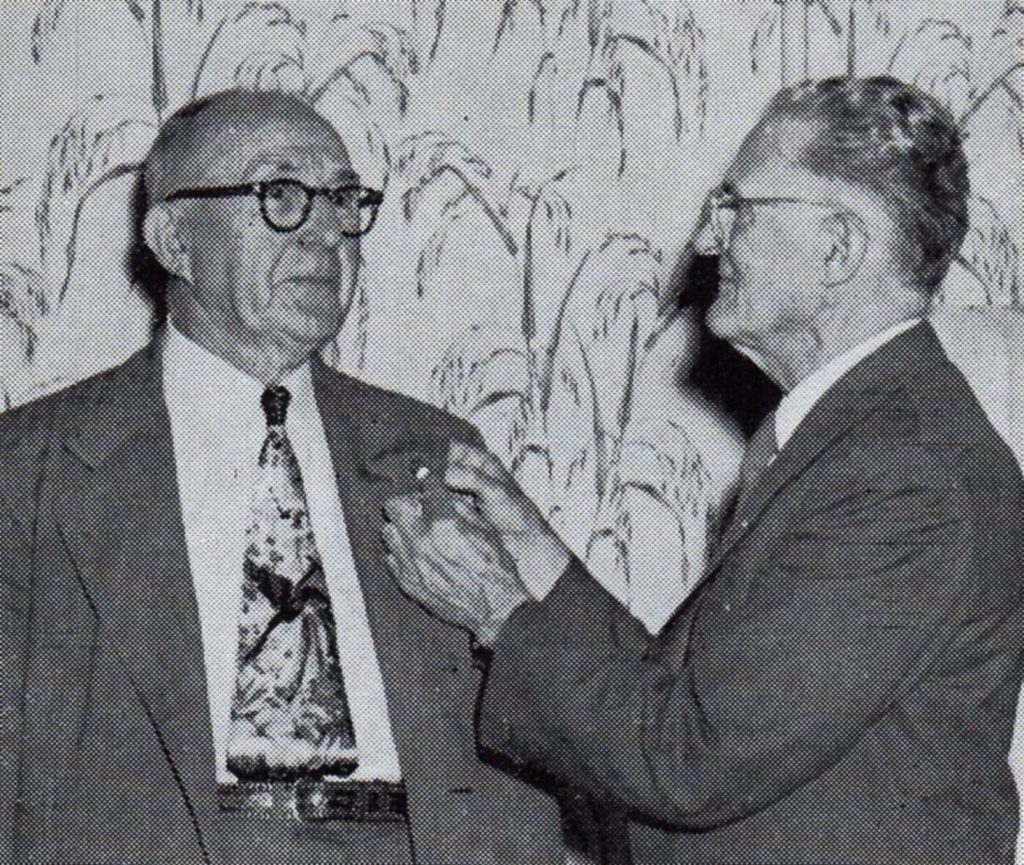 Farber says her family welcomed numerous guests to what they called "Kenlake,"all one word, at the time. "All summer long we constantly had visitors," she says. "My parents would say, 'Come out anytime!' And it was a big deal when people would visit us. That was the fun part."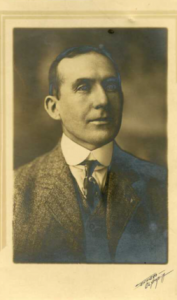 The lake was originally named Simmons Lake after notable Thurston County pioneer Michael T. Simmons. In 1845, Simmons and others settled in the Tumwater area. Simmons wore several hats. He established a mill, worked as a postmaster, opened a shop and customs house, and served as a delegate to the 1852 territorial convention.
Kenney moved to Olympia from Wisconsin with his wife Catherine in 1901. A bookkeeper, he rose the ranks at the brewery, where he penned its famous slogan in 1902. Kenney established a summer cabin on Simmons Lake for his wife and their children, Frank (Jr.), Janet, Helen and Grace. He also eventually bought the surrounding lakeshore. And it became Ken Lake.
Kenney was more than a dedicated brewery official. Like the lake's first namesake, Kenney wore many hats. Kenney served on the Olympia City Council, was active with St. Michael Parish and multiple civic organizations, and was a leader in hotel, banking, transportation and real estate businesses. But he also enjoyed the outdoors and especially his summer cabin, which later became a permanent home. As far back as the mid to late-1900s and going forward for decades, his guests included family, friends and soldiers he invited from Camp Lewis (now Joint Base Lewis-McChord). "I remember the soldiers," says his granddaughter Melinda (Malloy) Sabala. Sabala is the daughter of Helen (Kenney) Malloy. "My parents would meet them at church and bring them out [to the lake]," she says.
Farver says that Malloy talked her father into letting the Girl Scouts build a camp on his lake. "After a few years it got too noisy," Farver says. "You could hear the girls calling out over the water. I guess he wanted his peace." Farver's sister Helen Lee says she also remembers hearing of the scouts' "bird noises" wafting over to the Kenney cabin. So, Kenney donated land for a new scout camp at Black Lake in 1946 and in 1988 it became Kenneydell Park.
For many years, Kenney's cabin was one of only three houses on the lake. His daughter Janet (Kenney) Lee had the second. His grandson Michael Lee (Farver's and Helen Lee's father) had the third, situated at the former camp. "The cabin the Girl Scouts used was the same cabin I grew up in until I was 12," says Helen Lee.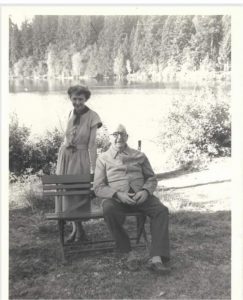 Kenney's relatives say the lake provided year-round entertainment. "I loved to swim in the lake," Farver says. "It was very beautiful. It was just our little house with the others. It was very pristine."
Sabala fondly remembers even the occasional frigid winter. "Every once in a while, the lake would freeze over and I would get to ice skate," she recalls
Kenney died at his home on November 12, 1951. The lake and property were sold in the mid-1960s, launching the Lakemoor housing subdivision. R.D. Swanson, John L. Bracey, and Gerald L. Swanson were early trustees of the new development's association. Helen Lee says the developers abided by the Kenney family's wishes to retain the forest setting by not cutting down any more trees than necessary when clearing space for the new lots and homes.
Today, the Lakemoor Community Club manages the lake and its private recreational areas including a tennis court, basketball court and park. As in the past 100 years, the relaxing family-friendly ambience of the lake is still present. The neighborhood has fewer than 300 houses. The homeowners are known for their fall festival, fishing derby, July 4 parade and holiday lights. And, while the Girl Scouts and their bird calls are long gone, you can still hear songs of the many local birds making Ken Lake their woodland home.