Since its earliest days, the Olympia post office has had a sentinel watching over the distribution of parcels, letters and other dispatch. That person is the postmaster. Even before Olympia was officially named, Michael Simmons took the helm as its first postmaster. The appointment began a long succession of postmasters, which started for him when this area was Oregon Territory, also when it became Thurston County and then Washington Territory. After Simmons, other early pioneers took the post through to the time statehood was granted and beyond.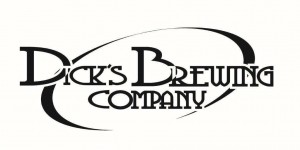 Michael Trautman Simmons, born in August 1814, was a pioneer from Sheppardsville, Bullitt County, Kentucky. Simmons and his wife were in the first wagon train of settlers heading west from Missouri in 1844. After reaching The Dalles in the Columbia River gorge, they spent the winter with George and Isabella Bush who had traveled with them and had become close friends. From the Columbia, they went north, up the Cowlitz River to Toledo, then overland to where the Deschutes meets Puget Sound.
Not long before he was appointed postmaster, Simmons had set up business at the lower Deschutes falls. He built a grist mill and sawmill and named the settlement New Market. In 1850, he turned his focus to Smithfield, or what is now called Olympia. He was given two city plots by Edmund Sylvester and encouraged by Levi Smith to start up business. Simmons shared a simple supply store, the town's first, with Charles Smith. The store was built on pilings since the location of First and Main was on the wharf and is today's intersection of Capitol Way and Thurston Avenue. Simmon's post office was a first locale for other things too, such as an early home to the Columbian newspaper and the first location of the Masonic fraternity. Simmons's postmaster appointment there began January 8, 1850.
Overall, Simmons's postmaster's duty was to deliver the mail that was received to his site. Some of the first necessities in a pioneer town were being able to exchange news with family far away and to have a vital means for conducting business both private and governmental. Early mail deliveries had taken up to two years, depending on the route. Upon reaching a military fort, trading post or a newly settled town, the carrier would leave mail at the most common, public place. Later that "place" became the postmaster. For many postmasters, mail was received and kept in their home, perhaps collected and distributed in their front parlor. Like Simmons in a general store, a caged area often protected the mail. Patrons would collect their folded paper mail, that was tied with string or sealed with wax, from small, wooden pigeon-hole shelves. Simmons, however, was known to have kept some mail in his hat, handing it out when encountering the recipients. An anecdote, like others that made an impression on early residents, that has withstood the test of time.
"The largest house by far in the place is now occupied by the Customs House," describes a customs house employee in an 1851 journal entry from Gordon Newell's "So Fair a Dwelling Place." "It is a large two-story house, not far from the extreme northermost point, and on paper is designed as being near First and Main streets, though the streets, to a great extent, exist in the imagination," continues the excerpt. "It belongs to Colonel Simmons, the American settler on the Sound, who has a little room parcelled off for a store, though the stock is slim, and a still smaller apartment dedicated as a post office. As the Colonel repudiates being 'book larnt,' the post office runs itself, or rather some half a dozen or more, having been sworn in as deputies, help themselves and the few who come to inquire for letters. The upper story has been fitted for a customs house and residence for which Col. Simmons receives the snug little rent of $50 per month."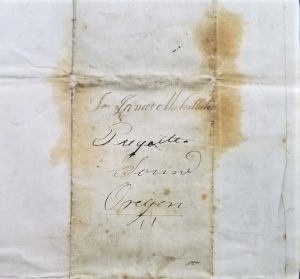 Simmons's post office zone underwent many name changes in a short number of years as borders and division lines shifted. In his time, much of Western Washington was Lewis County. Simmons named his customs house and post office site Nisqually, choosing the familiar name of the area. The United States Post Office records the location of Simmons's post as "Nesqually in Lewis County, Oregon Territory" as spellings often varied before spelling practices adopted consistent standards. When Smithfield was renamed Olympia, the post office name was changed from Nesqually to Olympia on August 28, 1850. When citizens north of the Columbia River decided they needed to establish a northern territory for themselves, Simmons was present at the Monticello Convention discussion. Not his only civic involvement, he understood the Nisqually language and was an interpreter at the Medicine Creek Council too, helping Governor Stevens draft the treaty. After Washington Territory was established, the postal zone was again renamed with its new Thurston County designation in 1852 and then its Washington Territory status in 1853.
Simmons held the postmaster position until May of 1853. After him, Olympia has had well over two dozen postmasters. Thurston County has had many small stores that housed the local post office and many resident postmasters like Simmons.